Webcomics are one of the most fruitful sources of contemporary memes. They introduce unique characters, provide a format that's easy to edit and replace with one's own dialogue, and they tend to have punchlines that are easy to parody. In the past few months alone, we've seen successful memes like the HELP comic, the Scroll of Truth, and a spider comic all rise to momentary prominence. This week, you can add a comic about coffee to the list.
This is the original comic by RaphComics, featuring a lonely main character who starts talking to his coffee. The coffee's outlook on life is pretty bleak, so our protagonist lightens it up with some milk until it's just right.
Just how I like it pic.twitter.com/Msdd7BXEja

— Raph (@RaphComic) August 26, 2017
Although the comic was posted across RaphComics' various social media accounts on August 25, it didn't take off as a meme until this week. The catalyst seems to have been an edit of on Reddit's PC gaming forum, r/pcmasterrace, in which the coffee convinces the man to buy an i7 processor instead of the slower i5.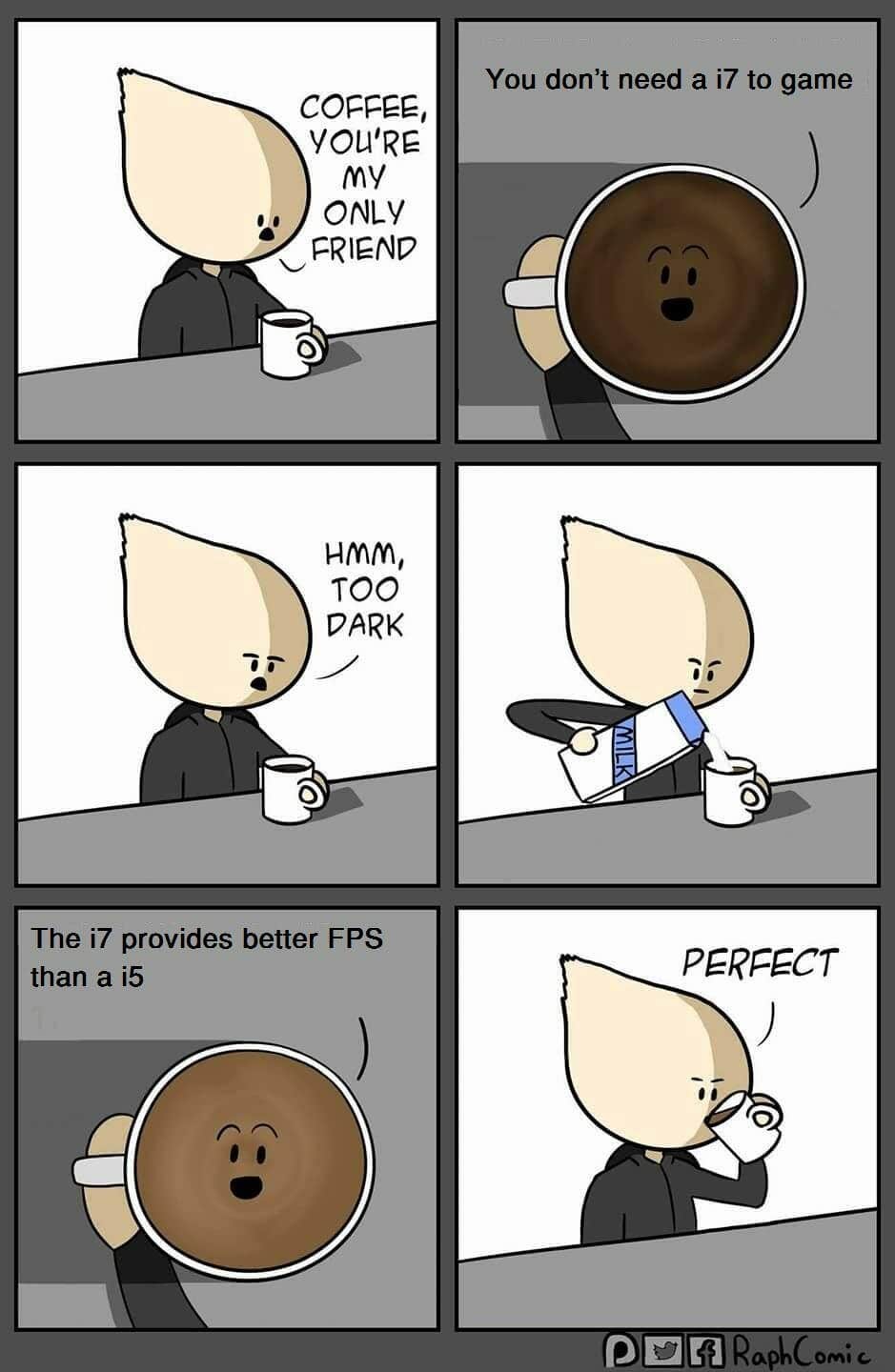 Additional edits followed all across Reddit, like this one from r/programming where the milky coffee has a moderate opinion about the programming language C: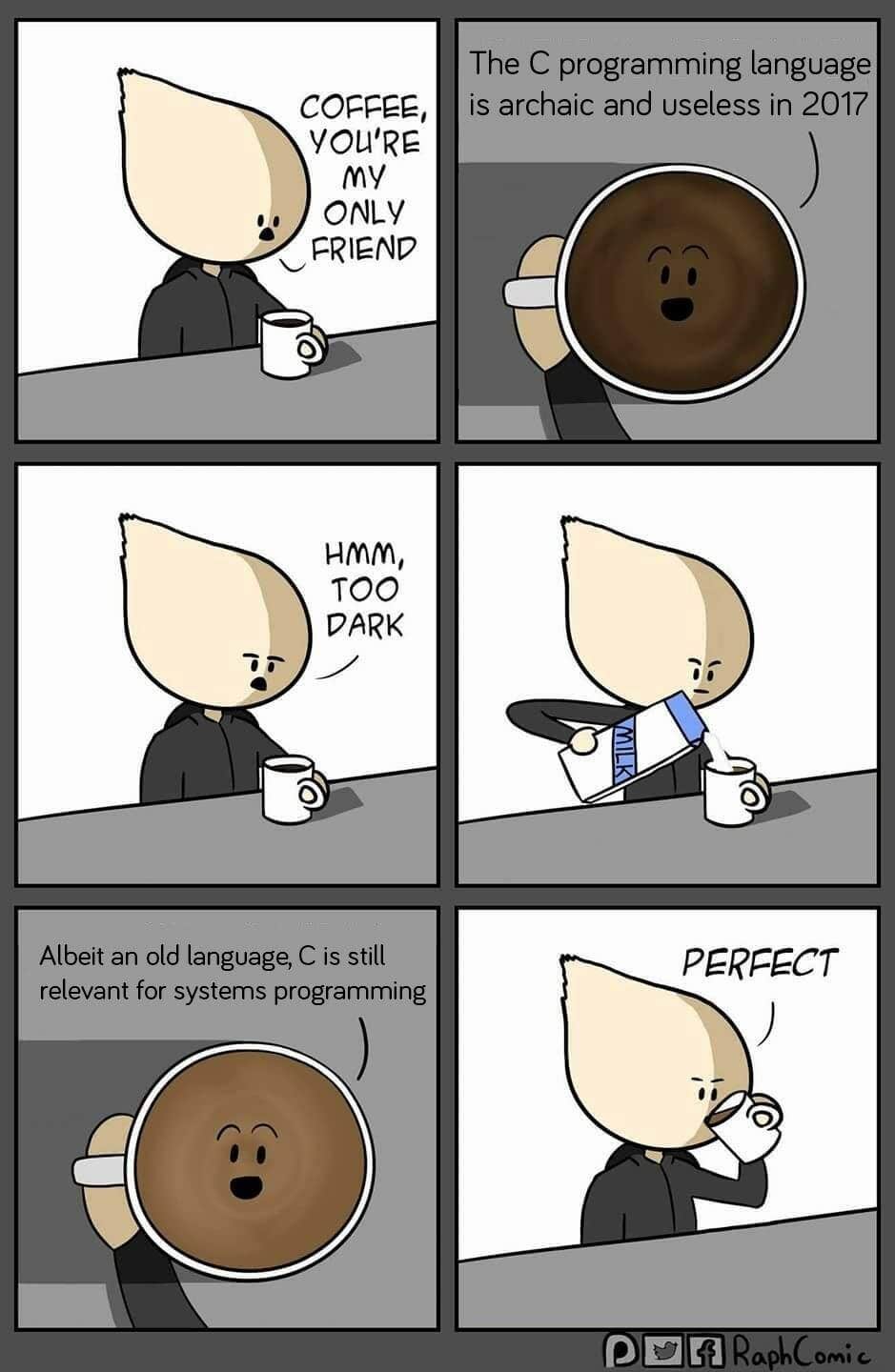 Most of the memes only change the coffee's original dialog, but this one from the surreal subreddit r/bonehurtingjuice, dedicated to ironic anti-jokes with no real punchline, goes further: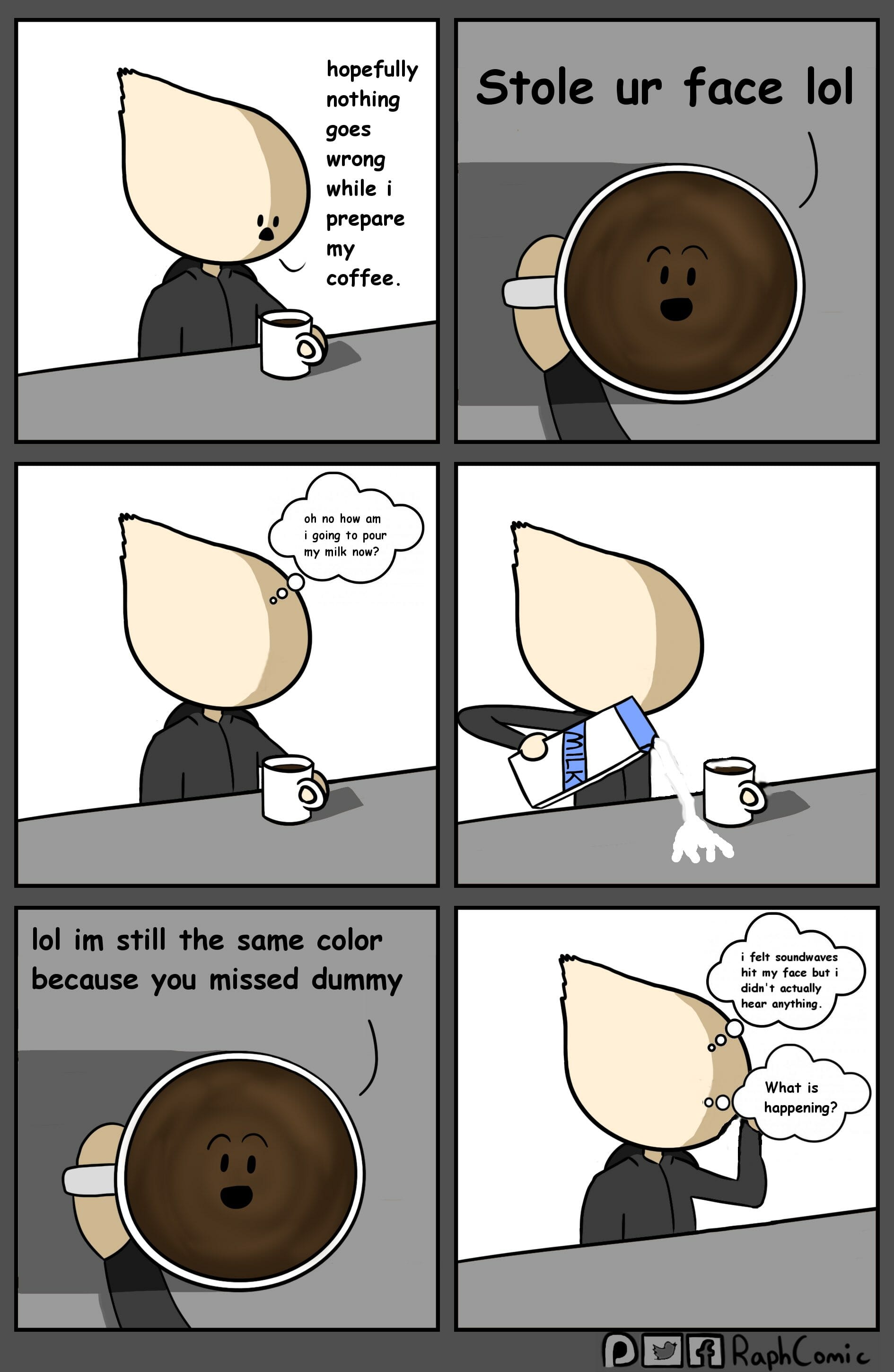 If there's a joke here (and there may not be) it's that the main character doesn't have ears. He never had ears, even before the coffee "stole his face." This is a good meme.
The "coffee is my only friend" comic received plenty of attention from Reddit's r/memeeconomy forum, a place where memes are treated like stocks and their relative values are debated. Multiple threads asked whether it had "potential" as a cool new format. Commenters pointed out that, like other webcomic memes, this one "can be changed a lot," which increases its creative potential. The coffee meme subsequently received coverage on popular meme cataloguing site Know Your Meme.
If there's one thing that's holding back this meme from mainstream success, it's that people have a tendency to use it for racism. Without promoting any of the odious examples, instead of joking about lightening the coffee's mood, the racist versions joke about lightening its skin. In a minor feat of toxicity, some of them even manage to incorporate multiple racial stereotypes at once.
If non-racist posters can make the coffee comic work for them, and keep it from being branded a toxic meme, it's got great potential to thrive. It could be just perfect!