At this point you've no doubt heard that bees are in danger. In fact, in January, the United States moved the iconic Rusty Patched Bumble Bee (the fuzzy little guy we all know and love) onto the endangered species list. And, although it's the first bee to ever make the list in the continental U.S, it's only one of a long list of bee species that are in trouble.
Now we're losing another iconic bee. His name is Buzz and he's missing from the Honey Nut Cheerios box.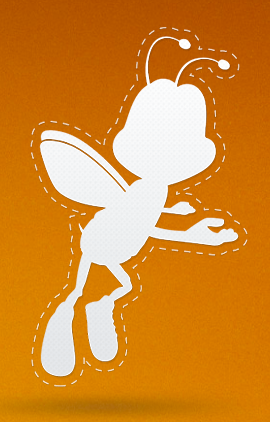 Cheerios has removed Buzz from its box to highlight the real missing bees and, in an attempt to help out those that remain, are giving away wildflower seeds to anyone who wants some. You can get yours here. This is not dissimilar from former President Obama's 2015 "National Strategy to Promote the Health of Honey Bees and Other Pollinators." which included, among other things, more pasture land. This, by the way, was pretty magnanimous of the old commander-in-chief, considering a bee once tried to ruin his Easter.
Obviously, we need bees for all sorts of things, like making honey, pollinating plants, and getting rid of those weak kids who are allergic (just kidding, please don't write us letters). While Buzz's short vacation may not solve the problem, it's another step in the right direction. Plus, who doesn't want more wildflowers around? I mean besides those weak kids who are also allergic to flowers.
H/T Hello Giggles