Traditionally, brides toss flowers to the other (usually single) women at a wedding reception. The bouquet, of course, triggers a lightning rod of destiny to zap whoever catches it, sending a cavalry of square-jawed suitors to her hotel suite. Depending on what rom-coms you've seen, the tradition sometimes turns into a wrestling match. 
Everything changes when you throw a cat instead.
Take out the bouquet and Photoshop a cat into the mix, as the Brides Throwing Cats Tumblr has, and it completely changes the narrative to your wedding.
It's obvious as to why they're getting in each other's faces more than ever. Their friend or relative just threw a cat in the air and, well, despite cats' ability to land on their feet, they want to save it. Plus, it's a free cat, and who doesn't want one of those?
And unlike the bouquet, this prize will last you and love you for years to come.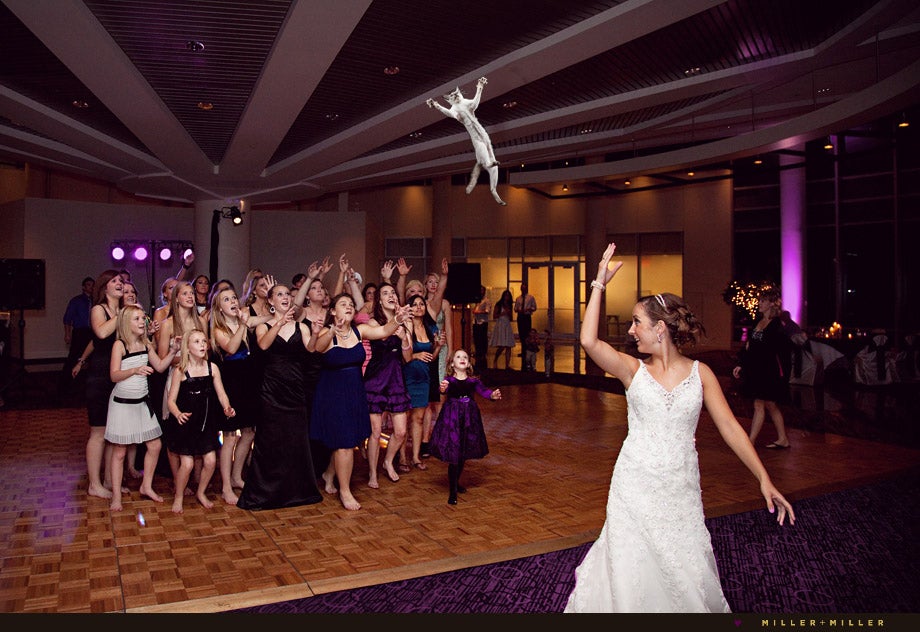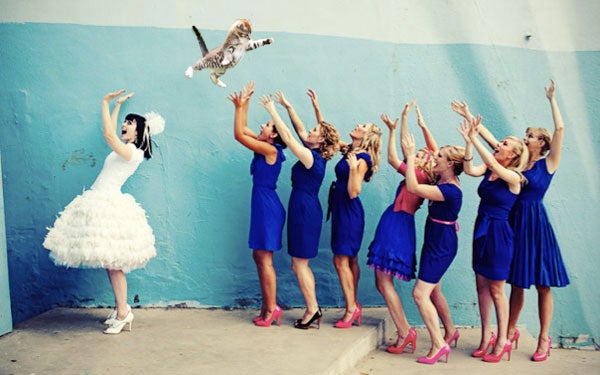 Photo by Bryan Aulick, via bryanaulick.com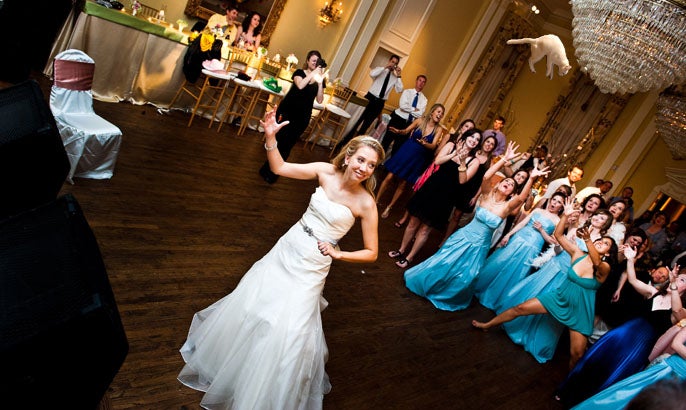 H/T Laughing Squid | All photos via Brides Throwing Cats/Tumblr