A new company known as "Biden Beauty" is selling everything from makeup sponges to tote bags in an effort to send the former vice president back to the White House.
No one appears to know who exactly is behind the mysterious brand, but its aim is apparent on its recently launched website.
"Meet BIDEN Beauty – the most influential influencer beauty brand of the year," the company's website says. "We're merging beauty and politics in order to bring forward a message of agency, diversity, and inclusivity within the beauty communities – and beyond."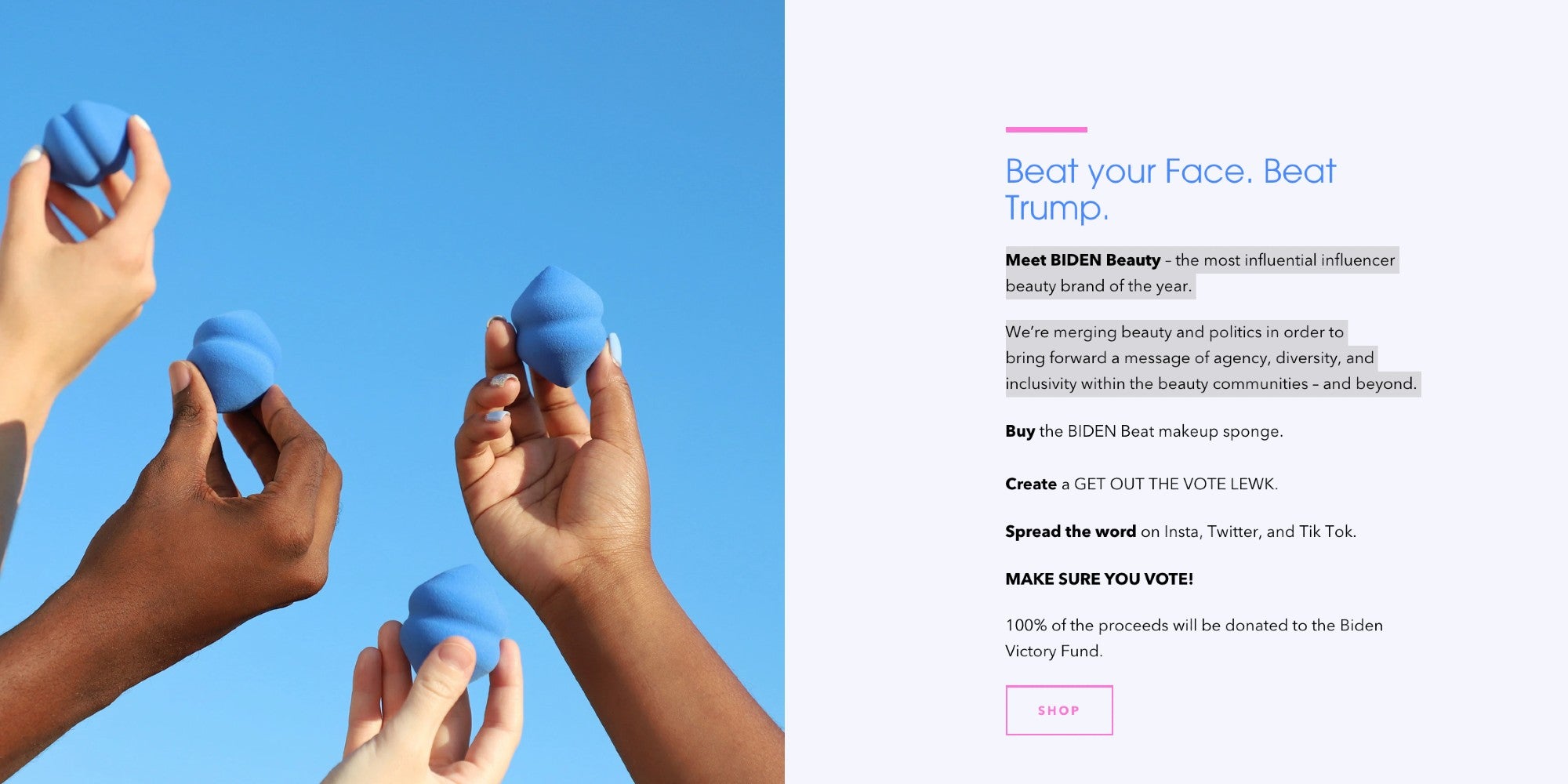 Biden Beauty states that it intends to donate 100% of its profits to the Democratic National Committee (DNC), as well as Biden's presidential campaign.
One of its products, the BIDEN Beat Makeup Sponge, is selling for a little over $20, and it reportedly aims to correct orange.
In a statement to Fashionista, an anonymous spokesperson argued that beauty has always been political.
"It's no secret that the beauty community is the most powerful and influential in our modern day," the spokesperson said. "Being a 'beauty insider,' my team and I wanted to amplify our community for the better good."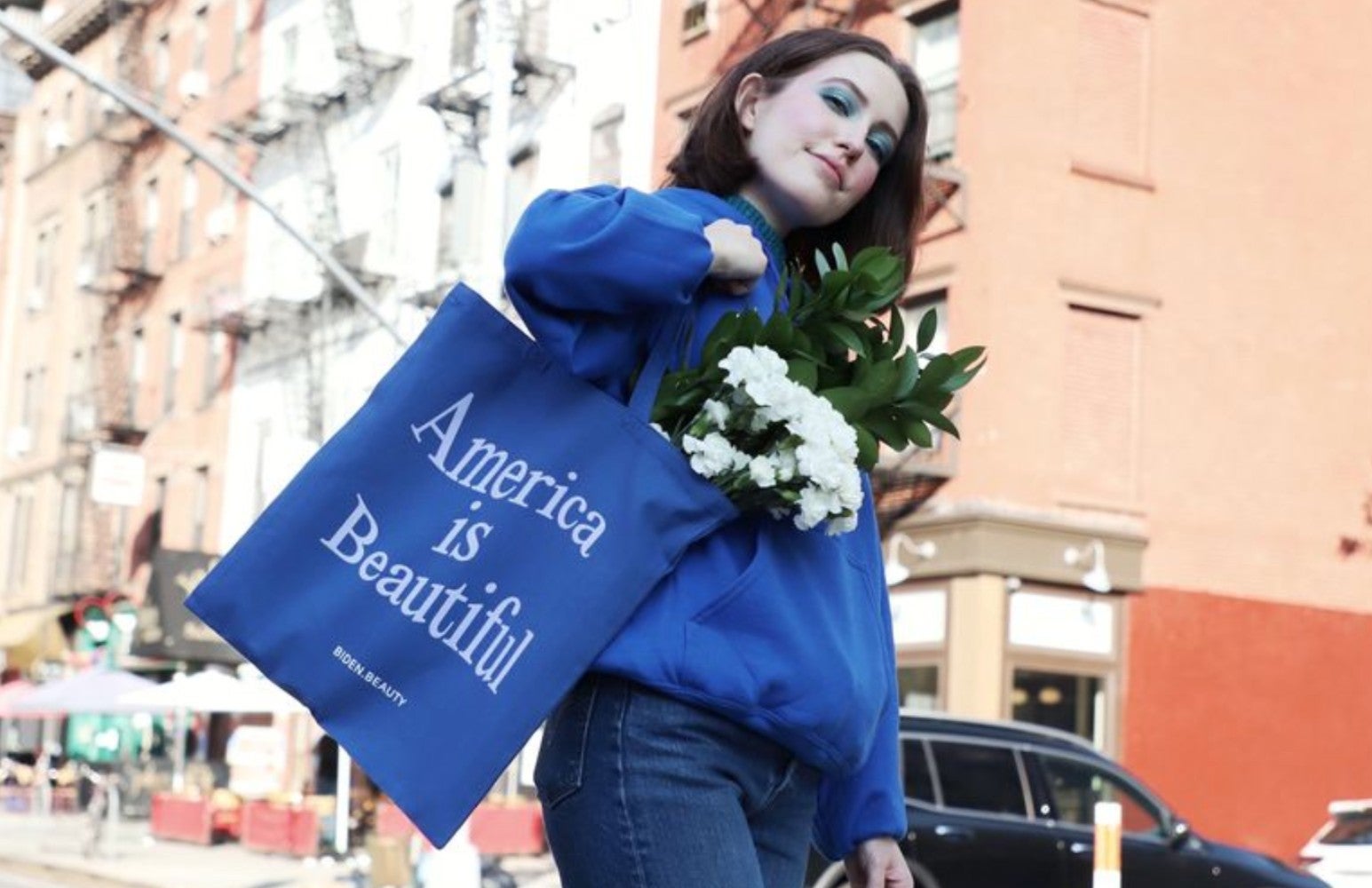 The unexpected company launch led to mixed reviews online, with some applauding the effort while others appeared largely confused.
At least one popular beauty journalist shared the news in a positive light.
Another writer, however, seemed perplexed at the mashup of politics and beauty products.
Even though the brand was not launched by Biden himself, some users attacked the brand as an empty and meaningless gesture.
"Honestly creating a 'Biden Beauty' brand strategy to sell $20 blue sponges and absolutely zero other beauty products is an extremely mentally advanced campaign fundraising grift on the same level as those Jeb Bush guacamole bowls," @Kelibacy said.
Some appeared to have little or no opinion all on the Biden Beauty phenomenon.
"And on this day in the presidential campaign race, I learned that there's an anonymous group of 'beauty industry insiders' selling fashion items under the moniker 'Biden Beauty,'" @ElizLanders said.
As you'd expect, many used the opportunity to mock the unique venture.
Biden Beauty says it plans to introduce new products in the near future and may also reveal the individuals behind the brand.
Whether Biden Beauty's makeup sponges will convince any undecided voters to choose the former vice president over President Donald Trump remains to be seen.
---
More essential culture reads
---