Sometime early on in the pandemic, the conversation shifted from "What did you do this weekend?" to "What did you watch this weekend?" As we all sat at home, waiting for a vaccine (which is thankfully now on the way), we consumed a lot of culture.
Some chose books and music, but a majority of us turned to our streaming services to keep us occupied. And while movies offered a brief escape, nothing was better suited for quarantine than TV shows, especially ones with several seasons. In other words, we watched a lot of TV in 2020. Below is a list of notable TV shows that we enjoyed this year.

The Daily Dot's best TV shows we watched in 2020
1) What We Do in the Shadows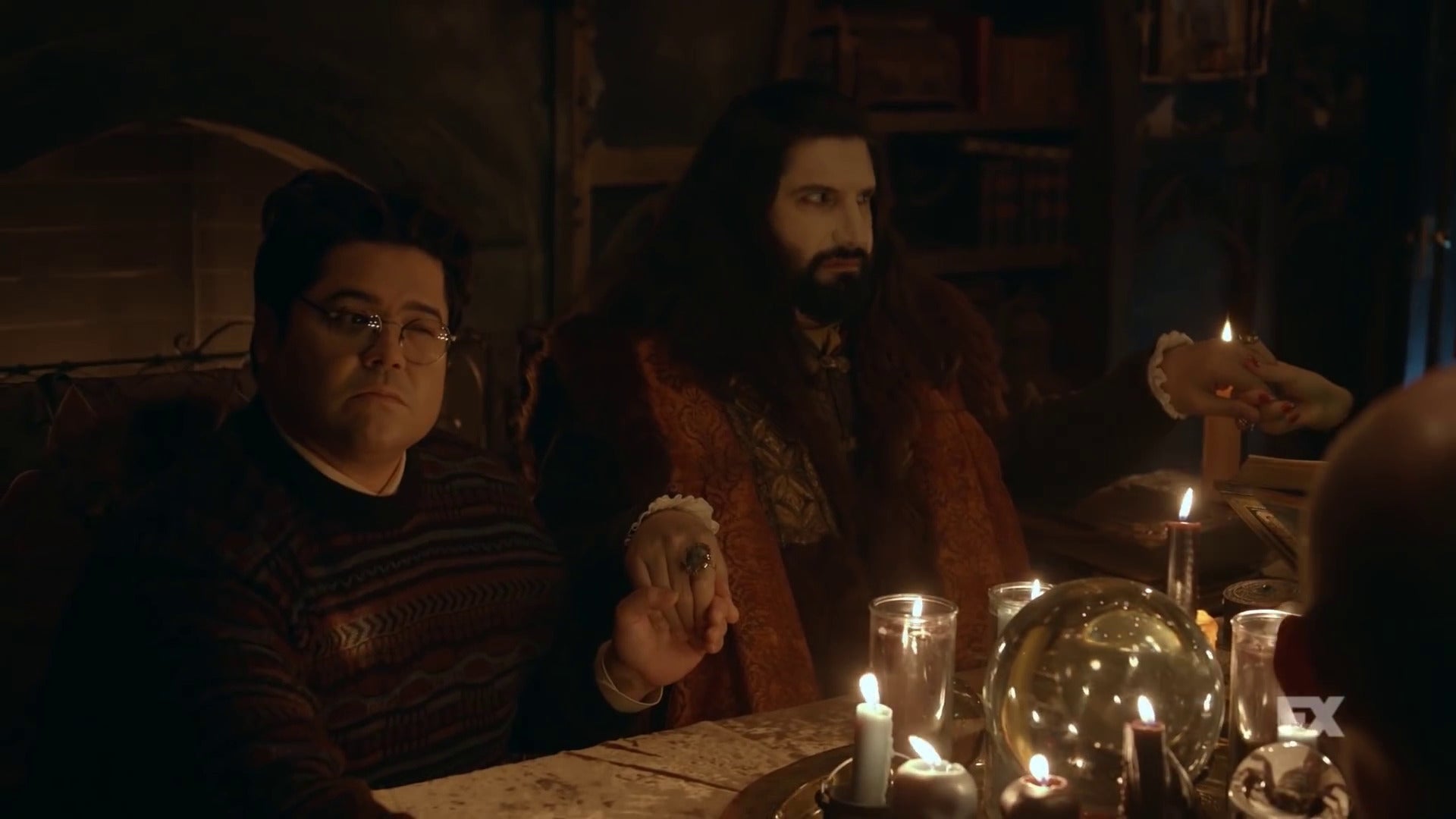 I finally started watching What We Do in the Shadows in April, and by July I'd watched both seasons three times. While the 2014 movie version is great, the TV adaptation goes so much further in fleshing out its undead characters, and seeing energy vampire Colin Robinson drain people on the internet brought me so much joy in season 2. (I really hope he tries stand-up next.) This season, the show drew comedy from putting its vampires in even more "human" situations—a Super Bowl party, trying to figure out email, Laszlo hiding out as a "regular human bartender." I think part of the show's success is mirrored in another FX show: It's Always Sunny in Philadelphia. There's the "gang," and each episode they have to get out of a mess of their own making. Dennis and Laszlo would bond over erotic literature; Charlie and Nandor are spiritually connected himbos with co-dependency issues; Dee would figure out Colin's deal immediately and get competitive; Nadja would roast Mac. Give us the crossover episode! —Audra Schroeder, senior writer
Streaming: Hulu
2) Evil
Showrunners Robert and Michelle King earned my enduring loyalty for creating the excellent legal drama The Good Wife and its delightfully experimental Trump-era spinoff The Good Fight. However, I was initially reticent to watch their new show Evil. For one thing, it's yet another show about Christian demon hunters, a wildly over-represented idea. For another, do I really want to watch a CBS procedural, the most conservative of TV subgenres?
As it turns out, the answer is a resounding yes. While streamers like Netflix and HBO Max strain themselves to launch tediously overpriced miniseries billed as "eight-hour movies," Evil is a strong argument for a more old-school approach. It combines episodic mysteries (usually with an X-Files-style "is it magic or science?" dilemma) with intriguing long-form subplots, explored with more stylistic quirks and interesting characterization than a typical network procedural. —Gavia Baker-Whitelaw, staff writer
Streaming: Netflix
3) Ted Lasso
After getting ownership of a Premier League soccer team in the divorce, the new owner hires a clueless and impossibly cheery American football coach to run the team into the ground as a way to torture her ex-husband, who loved the team above all else. But despite its cynical upfront premise, Ted Lasso is perhaps the most wholesome show of 2020—and the salve filling the hole in my heart left by The Good Place series finale—with immediate rewatch value that goes beyond low-hanging fish-out-of-water jokes (of which it has many). It's a show that can make you laugh and then break your heart within minutes of each other, and it's both fulfilling and life-affirming for it. Ted Lasso's sheer optimistic outlook on life—even, as you later learn, through a lot of his own pain—is a force of will that's able to turn even the grumpiest and pessimistic person onto the Ted Lasso Way. (And you don't have to actually know much about soccer to enjoy it!) —Michelle Jaworski, staff writer
Streaming: Apple TV+
4) Normal People
I remember watching the first screeners for Normal People alone on my laptop in January. I had read Sally Rooney's novel of the same name, and I had high expectations for the adaptation. From the first two episodes, I knew the series would be effective at portraying a believable—although, at times, heartbreaking—romance between the two main characters, who we follow through high school and college. The series made stars out of Daisy Edgar-Jones and Paul Mescal—and the latter recently appeared in Phoebe Bridgers' "Savior Complex" music video. Normal People was released at the start of the COVID-19 lockdowns, and because of that, it feels like a time capsule of a period where young adults could find themselves in college and develop intense connections with one another. —Tiffany Kelly, culture editor
Streaming: Hulu
5) How To with John Wilson
I often think about how our social skills are changing during the pandemic, and how we're probably going to have to relearn small talk when it's safe to be around people again. That's why HBO Max's How To with John Wilson grabbed me from its first episode, which is about how to make small talk. Wilson, who narrates the show but remains mostly off camera, has a "how to" for each episode but inevitably the narrative changes once he finds someone with a more interesting story or hobby. (After episode 4, I'll never think of Parasite the same way again.) In the first episode, he books a trip to Mexico only to discover that it's MTV's spring break, and he's surrounded by emotionally unavailable bros. But his interaction with one guy completely changed my idea of what How To is about. He didn't set out to make a "quarantine" show but by constantly documenting, he captured the beauty and sadness of people-watching in New York City before COVID. He lets us be a voyeur, safely. —A.S.
Streaming: HBO Max
6) Star Trek: Deep Space Nine
I've been very slowly making my way through DS9 with a group of friends, first IRL and now on WhatsApp during lockdown. As a longtime Star Trek fan, I absolutely think this is the best series in the franchise, and it does a better job of long-form storytelling (a rarity in the '90s!) and compelling characterization than the more expensive, prestige-y Star Trek shows of the current era.
Set in a space station on a contentious border between several alien civilizations, DS9 offers more political and moral ambiguity than earlier Star Trek shows, while still retaining a lot of warmth and humor. Its 176-episode run gave the writers plenty of time to explore all the main characters in depth, setting the scene for sci-fi juggernauts like Battlestar Galactica. —G.B-W.
Streaming: Netflix
7) Harley Quinn
Harley Quinn, by far the best show that came out of DC Universe's original programming efforts, isn't the first show to explore who Harley is without the Joker in 2020; despite how time has now become meaningless amid the pandemic, Birds of Prey was also released this year. But as Harley makes her own path, gets her own motley crew, and slowly begins to take down all of Gotham City's kingpins, it turns into something much more fascinating. With its definitely not-for-kids trademark crass humor, it proves you can pull off an edgy take on the DC Comics universe without being (literally) dark and grim as hell. And it's among the still-rare animated show that invested time in a queer ship without it feeling exploitive or akin to queerbait. —M.J.
Streaming: HBO Max
8) Zoey's Extraordinary Playlist
Zoey's Extraordinary Playlist is the kind of show I might have missed if not for the COVID lockdowns. With a lot of extra time at home, I began scrolling through various streaming services to look for something new to watch. I turned on Zoey's Extraordinary Playlist on a whim, and I quickly consumed it all. To some people, a musical TV show is a nightmare. To me, it's everything. If you miss Crazy Ex-Girlfriend and love when characters spontaneously break into song, this is for you! Rarely has a television show made me feel so good while watching it. Bonus: Mary Steenburgen is in it. —T.K.
9) Better Call Saul season 5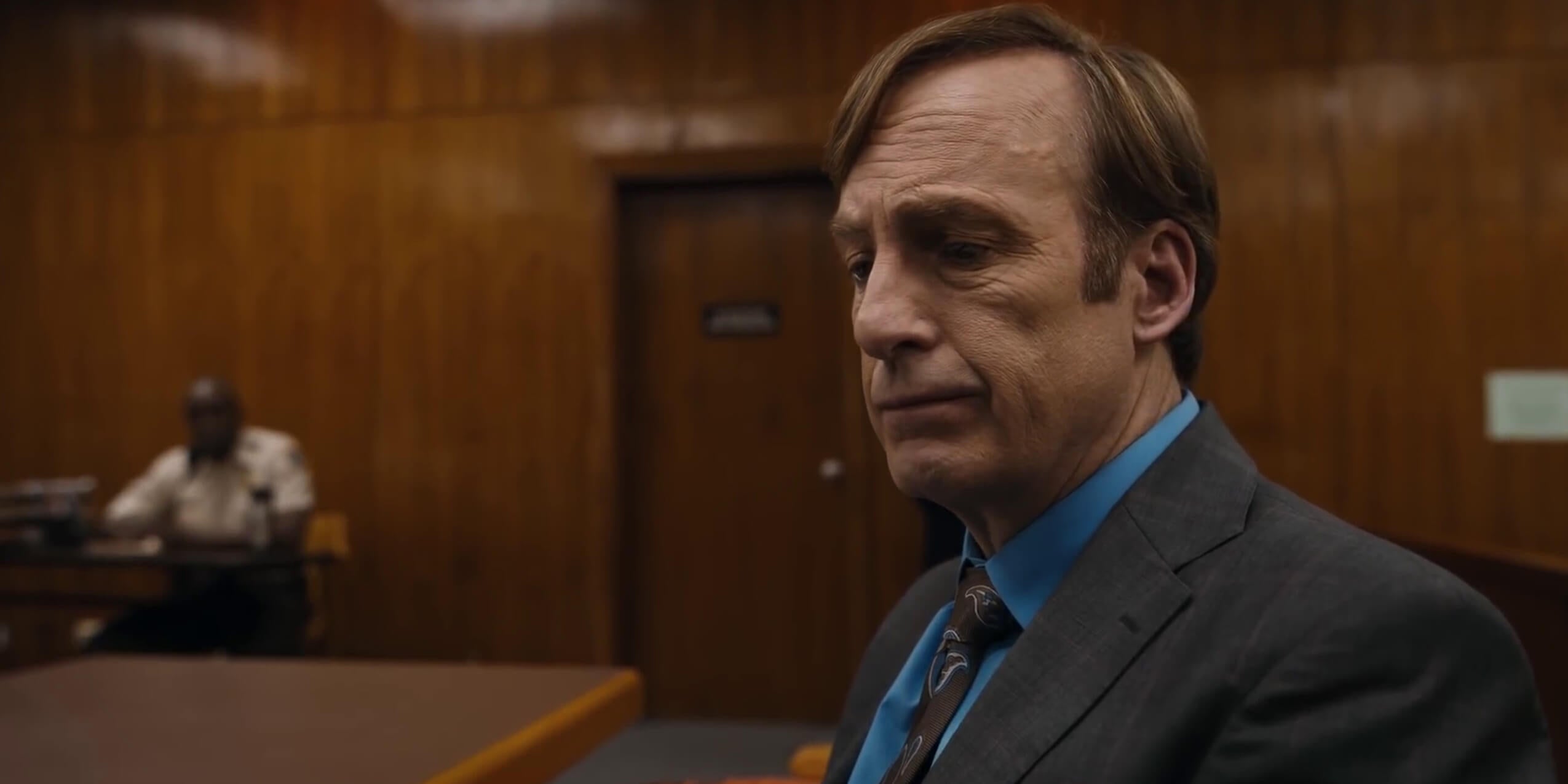 Watching Better Call Saul is akin to watching a trainwreck happen in slow-motion: You more or less know what's going to happen, it's stressful as hell to watch it, and you can't do anything to stop it, yet you can't look away. It's long since eclipsed its status as "just a Breaking Bad prequel," but in its penultimate season, the Breaking Bad ties become even more explicit. And while we watch Jimmy McGill, Mike Ehrmantraut, and Gus Fring all inch closer to their Breaking Bad fates, it's Kim Wexler—the show's moral compass who may have finally broken bad herself—whose arc ends up being the most emotionally devastating, proving that it's only a matter of time before everyone within Jimmy's reach is affected by him. —M.J.
Streaming: Available for purchase; seasons 1-4 on Netflix
10) The Untamed
This epic fantasy series aired on Chinese TV in 2019 and gained an international following after it arrived on Netflix and Amazon. Based on a queer romance novel, it belongs to the xianxia genre: Chinese historical fantasy with elements of traditional mythology and folklore.
The Untamed is a wartime epic, focusing on a star-crossed romance between two magical warriors who are kept apart by political divides. The balance between comedy, tragedy, stylized action, and romance is different from what we're used to seeing in Western TV—as is the male/male love story, which isn't explicitly consummated due to Chinese censorship guidelines. The show's narrative structure is also notoriously bizarre during its first few episodes, since the bulk of the story takes place during an extended flashback. But soon enough I was completely enraptured, devouring and live-tweeting all 50 episodes. Easily my favorite show of 2020, despite watching and reviewing plenty of others with more mainstream critical acclaim. —G.B-W.
Streaming: Netflix
11) Enlightened
The idea of starting a lengthy prestige show I've never seen before only gave me anxiety this year, so instead, I opted for one from the canceled-too-soon camp. Over the past three months, I broke down HBO's Enlightened for our weekly Streaming TV Party newsletter, and I found a show whose humanist themes are even more necessary now. A woman (Laura Dern) is cast into data-processing purgatory at her corporate job, just as she's trying to be a better, more enlightened person. Her mantras and good intentions are at odds with her rage. Enlightened is a series about the loneliness of work, but it's also about how working on ourselves is a process that never stops. —A.S.
Streaming: HBO Max
12) Derry Girls
Derry Girls is like It's Always Sunny in Philadelphia, but instead of a group of lovable dirtbag adults, it's a coming-of-age story centered around a group of lovable dirtbag teen girls (and the wee English lad) in Northern Ireland during the final years of the Troubles. It's an absurd and often all-too-real look into the whims and worries of Erin, Orla, Clare, Michelle, and James—covering everything from parties, concerts, and the ins and outs of their all-girls Catholic high school, which James attends because of fears of him being harassed for his English accent at the local all-boys school—that's chock full of '90s nostalgia, has a great soundtrack to boot, and it's incredibly quotable. But it's also a great reminder for us that amid all of the political turmoil that shakes up their lives, life still goes on. (As a bonus, check out The Great British Baking Show's most recent holiday special featuring the Derry Girls cast, which is an absolute delight.) —M.J.
Streaming: Netflix
13) Steven Universe Future
Steven Universe could've ended last year with its feature-length movie and given fans a satisfying ending. But with Steven Universe Future, Rebecca Sugar gave us 20 more episodes to explore something much more complicated: How a hero grapples with his own trauma after saving the world and how vital it is to let other people in to help you shoulder burdens. It's not the only animated show to end on a high note in 2020—She-Ra and the Princesses of Power and Star Wars: The Clone Wars also brilliantly stuck the landing—but it's the one that packs the hardest punch, which lands even harder in quarantine. —M.J.
Streaming: HBO Max