Movie theaters shut down in the spring, cutting off a weekly activity for many film buffs. We learned a lot from the experience. It forced us to tweak our at-home setups and get comfortable with projectors and drive-ins again. Being home all the time also encouraged us to revisit old films. The result? A year where many of us watched films at home—alone or virtually with others—as our prime source of entertainment in 2020.
Picking the best films of the year was difficult for our culture staff, since several films we anticipated were delayed until next year. Instead, we chose the best film-watching experiences we had in 2020. From watching screeners alone to turning on a favorite flick while high, here's the film-watching experiences that got us through this year (in no particular order).
The Daily Dot's top film-watching experiences
1) Dick Johnson Is Dead (Sundance Film Festival)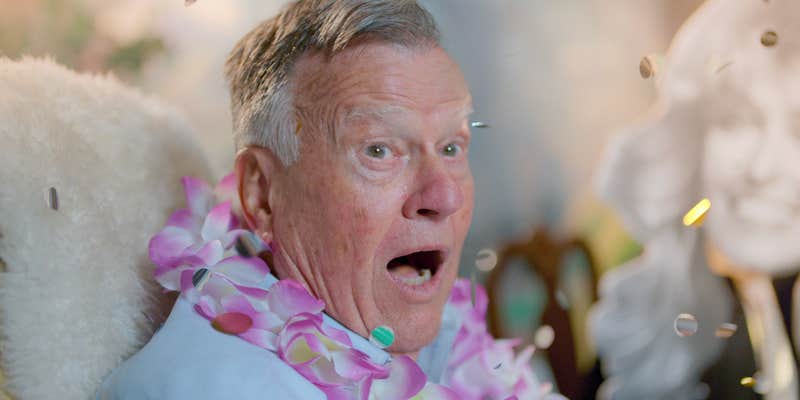 Dick Johnson Is Dead, director Kirsten Johnson's surreal thought experiment where she staged her elderly father's death multiple times over again in scripted form, allows him to live forever on film in the wake of his dementia diagnosis. It's raw emotion—and will almost certainly hit close to home for anyone who's lost a parent or knows someone living with dementia—enveloped by dark humor (but never feels too glum). The film confronts death itself with a wide-eyed kind of optimism and pushes the boundaries of just what a documentary can accomplish. I saw Dick Johnson Is Dead at one of the last film festivals to take place in-person before the pandemic started, which included Dick Johnson (who, despite the title, is still alive) joining his daughter on-stage after the premiere to make for an emotionally cathartic night for everyone. —Michelle Jaworski, staff writer
Streaming: Netflix
2) Portrait of a Lady on Fire (movie theater)
Céline Sciamma's masterpiece is the last film I saw in a movie theater—by myself, on a late February afternoon, at a theater I never really go to. I remember the gasp of the woman in front of me when, late in the film, a man suddenly appears in the kitchen, after nearly two hours of only women interacting. Thinking back on this makes me sad that the collective theater-going experience might not be the same when it returns. But I'm thankful this stunning, quietly devastating film about love and connection was something I got to see with people before our lives fundamentally changed. —Audra Schroeder, senior writer
Streaming: Hulu
3) Lovers Rock (at home)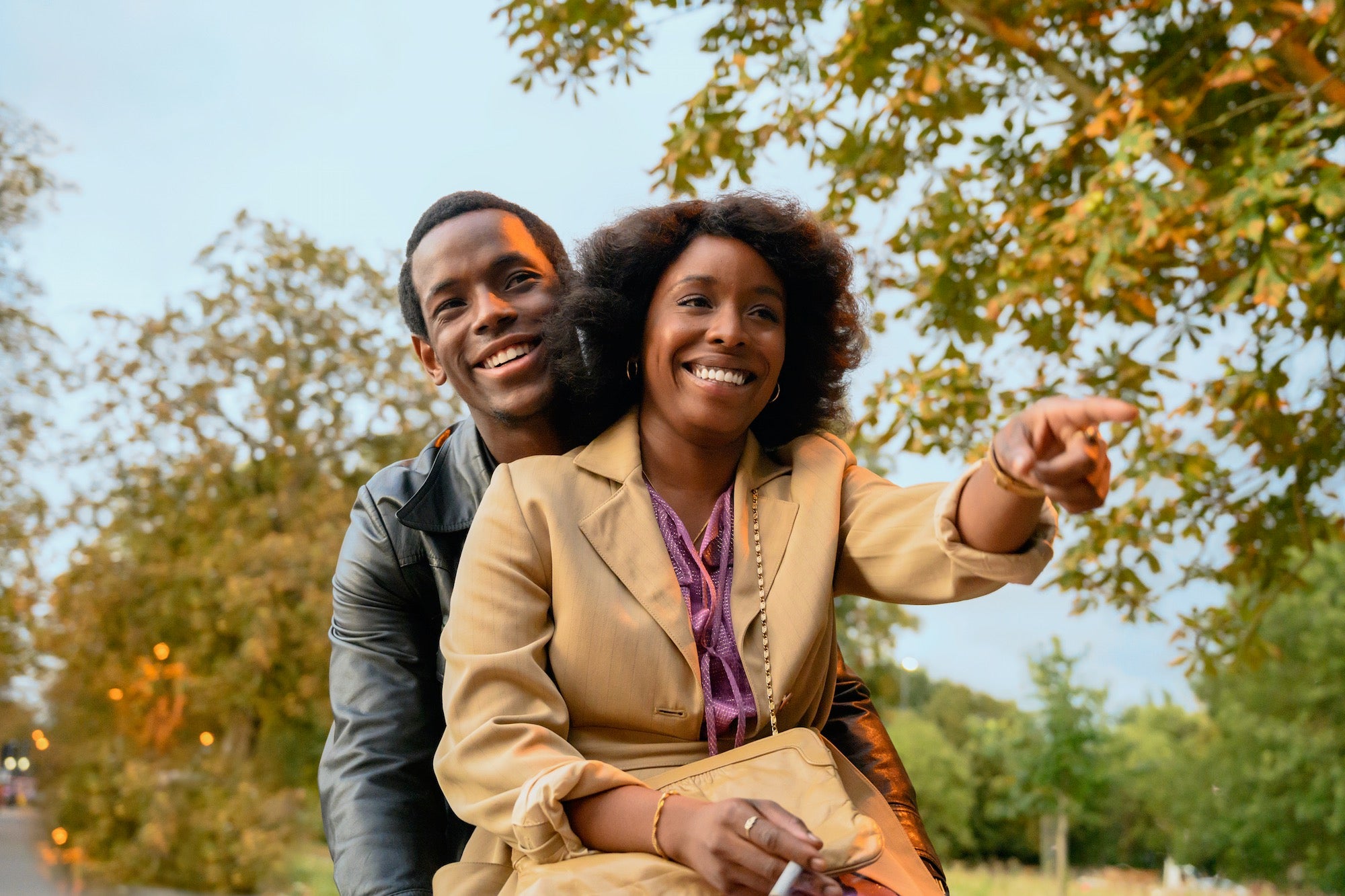 Steve McQueen's five-film cycle Small Axe is being showered with well-earned praise this winter. Just one hour long, Lovers Rock is a delightful and invigoratingly realistic depiction of a house party in 1980s London, thrumming with life, joy, and excellent music. —Gavia Baker-Whitelaw, staff writer
Streaming: Amazon Prime
4) What the Constitution Means to Me (streamed alone)
One of the few great joys of 2020 was how streaming helped give us access to Broadway like never before after Broadway closed down with filmed versions of Hamilton and David Byrne's American Utopia. But in the case of What the Constitution Means to Me, Heidi Schreck's play uses the framework of a contest she used to compete in as a teen to explore generations of trauma that the women in her family experienced and just how the U.S. Constitution fails to protect most Americans. In the hands of director Marielle Heller, we're given an intimate view into Schreck's hidden rage—that often feels like our own—as Schreck offers a compelling argument for burning it all down and starting anew. —M.J.
Streaming: Amazon Prime
5) Saint Maud (movie theater/at home)
This brilliant psychological horror movie is one of many indie films whose release plans were disrupted by the pandemic. A grippingly scary and original take on religious horror, it stars Morfydd Clark as a devoutly Catholic nurse who becomes obsessed with her patient, a glamorous former dancer (Jennifer Ehle). —G.B-W.
I don't enjoy watching movies on a laptop but when I got a review screener of Rose Glass' debut Saint Maud over the summer (back when it was supposed to be released in July), I quickly grabbed headphones and sat in a dark room to try to replicate the experience of being in a theater. Saint Maud is absolutely the kind of movie you should watch with an audience, and the sound design demands that you listen closely. Then, as you're listening closely, the film will scare the shit out of you. Saint Maud got a U.K. release in October, but I hope it's released in the U.S. soon so more people can experience it—Glass really is a filmmaker to watch. One major benefit of watching at home, however, is that I was able to rewatch that final shot at least six times. —A.S.
6) Promising Young Woman (Sundance Film Festival)
There might have been better films released this year, but none made me want to immediately rewatch it more as the credits rolled than Promising Young Woman—and considering it was the fourth movie I saw at Sundance that day, that's saying something. Emerald Fennell's feature directorial debut is a bold and twisted female revenge fantasy that's messy, complicated, and ever-relevant. But Carey Mulligan's performance of a woman whose grief, trauma, and pain manifests in a self-destructive plan for revenge demands your attention from the film's first moments all the way to its shocking end. —M.J.
Streaming: VOD in January 2021
7) Cats (movie theater and at home)
The fact that I chose to watch Tom Hooper's Cats movie twice this year probably says a lot about me—but it's also indicative of what 2020 did to our brains. The first time I saw it was early February at one of Alamo Drafthouse's "Rowdy" screenings in which people are encouraged to hoot, laugh, and yell specific words at the screen. People said the movie was bad, so I took two edibles before I arrived at the theater, and they perhaps worked too well. The movie seemed hilarious to me, prompting me to encourage my partner to buy it digitally during the beginning of lockdown. My second screening definitely wasn't as funny as the first, but I was happy to drag another person into the hellish world of Cats the movie. —Tiffany Kelly, culture editor
Streaming: HBO Max
8) Nine Days (virtual screening at the Hamptons International Film Festival; alone)
At a glance, Nine Days is an examination of what it means to be human, but it goes beyond the surface to explore something much deeper. In Edson Oda's directorial debut, Will (Winston Duke) presides over the world's strangest job interview: A nine-day rigorous, existential, and even empathetic process in which several souls vie for the chance to be born. It might not have all the answers we're looking for (and Will definitely doesn't), but the ethereal visuals and Duke's layered performance will stay with you long after the credits roll. —M.J.
9) The Duke of Burgundy (at home)
Of all the older films I saw for the first time this year, I picked this 2014 drama because it was such a surprise. It's an erotic romance about a BDSM relationship between two women, featuring gorgeous quasi-vintage production design and deceptively surreal worldbuilding. A compelling and slyly amusing drama that starts out as one thing and turns out to be something else. —G.B-W.
Streaming: Amazon Prime
10) Edward Scissorhands (at home)
Around Thanksgiving, my boyfriend and I ate some mushrooms and revisited Edward Scissorhands, as neither of us had seen it since we were kids. As an adult on shrooms, I really got into the costume design and styling—something I didn't appreciate as a kid. The color palettes, '60s/'90s fashion, suburban design, and Dianne Wiest's beautiful face all converged in a glowing, pulsating mass. I was also much more tuned into the themes of touch and connection in a year when we've had to abstain from hugging loved ones, and I had completely forgotten that Alan Arkin plays the dad. But as an adult, I totally get his vibe now. If you're looking for a new perspective on a film you haven't seen in a while (and are in a good mental and emotional state, whatever that means in 2020), I'd encourage this approach. But, as we saw with Cats, not every movie is compatible with mushrooms. —A.S.
Streaming: Hulu/Starz
11) Feels Good Man (movie theater)
Feels Good Man was the last film I saw in theaters, and, luckily, it was excellent. The documentary, which traces the evolution of Pepe from an innocent comic character to an alt-right hate symbol, uses colorful animation to tell the story of the most recognizable frog on the internet. It's at its best when it follows Matt Furie, the earnest creator of Pepe, as he grapples with the meme's spread. The film was originally scheduled to screen at SXSW, but after the festival was canceled, it screened at an Austin theater. It's one of the best films of the year and definitely a must-see for meme lovers. —T.K.
Streaming: Amazon Prime
12) maɬni – towards the ocean, towards the shore (at home)
Directed by Native American artist and filmmaker Sky Hopinka, this experimental documentary is loosely based around a myth from the Chinookan peoples, the indigenous population of the Pacific Northwest. Explored through the daily lives of two Chinookan individuals, it's full of dreamlike imagery from the natural world, and felt like a balm when I watched it during the height of lockdown. —G.B-W.
13) Palm Springs (digital screener, watched alone; rewatched via virtual watch party)
Rarely do I revisit a film I've reviewed so soon after its release, but Palm Springs—one of those Groundhog Day-esque infinite time-loop situations starring Andy Samberg and Cristin Milioti that turned the formula on its head—practically called for it. Surprisingly earnest in the face of its unconventional and laugh-out-loud rom-com premise, it examines just how consequences of our actions leave just as many scars on ourselves as it does others. And out of the many 2020 films that unintentionally ended up being an eerily prescient metaphor for quarantine life, it's definitely the funniest. —M.J.
Streaming: Hulu