Tech

Tech

The gadgets, platforms, and software that make your digital life possible. If it bleeps, clicks or blinks, you'll find it here.

Internet Culture

Internet Culture

There's a community for everyone online.

Live TV
Teens are meme-ing the AP US History and AP Literature exams
These kids are 'apushing' out some memes.
Tomorrow is the final day of Advanced Placement English Literature and Composition (APLIT) and Advanced Placement United States History (APUSH) exams for high school students. The courses are designed to mimic a class a student might take as a college freshman, and the final exams take over three hours. As you might imagine, this has led to some stressed out teenagers.
And what better way to vent that frustration than filling up Twitter with a bunch #APUSH and #APLIT memes?
A lot of the tweets are students worrying about how they did, with everyone hoping for a 5 (the best possible score) but thinking they might have gotten a 1.
Me looking for my 1 in July #apush pic.twitter.com/pESG1klvUf

— Adelynn Puett (@AdelynnPuett) May 11, 2018
me laughing at the #apush memes knowing I definitely got a one on the exam #apushexam pic.twitter.com/iTDvr00yNU

— angie angie (@not__angiee) May 11, 2018
rt this picture of franklin d. roosevelt for a 5 on your apush exam pic.twitter.com/Lqj3Ik5UCI

—  (@dustinnguycn) May 11, 2018
when the essay asks you about the economy but all you studied for was women rights #apush pic.twitter.com/zowiwtfl2M

— Tony Yoo (@sgyoo98) May 11, 2018
Wouldn't want my 1 to get cancelled #apush #aplit pic.twitter.com/TD1FKo1uv0

— Jenna Ostroof (@Jennaostoff1) May 17, 2018
how does one learn 9 months of apush in 24 hours ???!!

— bella (@bellavaquerra) May 10, 2018
This better get me a 5 on the APUSH exam pic.twitter.com/XpRtO9DndZ

— aisha☀️ (@aissatouncisse) May 10, 2018
My 2 essays were weaker than the Articles of Confederation #APUSH

— Griffin (@mcmahon_griffin) May 11, 2018
Other students chose to focus on what they learned.
writing about literally anything in apush #apush pic.twitter.com/SsG7aZ5SS8

— allie (@aIIiesaurus) May 11, 2018
the #APUSH exam topics but without context pic.twitter.com/mREANMgzEx

— anna (@annanicchitta) May 11, 2018
Loved ending the year with #APLit presentations on Shrek using various literary criticism theories.

"She's a strong, proud, independent…dragon" pic.twitter.com/qR5jSXXBQJ

— Brittany Ditton (@mrsditton) May 17, 2018
theodore roosevelt investigating the meat scandal #APUSH #APUSHExam pic.twitter.com/owF1K0TL1u

— cam (@trainorcam) May 11, 2018
#ApLit test but I give you no context pic.twitter.com/kEz124lMZj

— Mikey Tsai (@mikey_tsai217) May 9, 2018
Or didn't learn.
When there's nothing about communism on the #APUSH exam pic.twitter.com/f6vqCwBvBw

— RJ (@bisexual__jesus) May 11, 2018
Apparently the APLIT exam covered poetry by Jamaican writer Olive Senior, and whatever she wrote about plants is freaking kids out.
https://twitter.com/loftisolivia/status/994245311014096897
Rt to support our troops #APLit pic.twitter.com/NFiS7IsZjm

— TJ (@4N1ER) May 9, 2018
The AP Lit exam summed up #aplit #APLitexam #aplit memes pic.twitter.com/9U0PXgU5IJ

— Katie (@KMD1100) May 16, 2018
Me from now on every time I see a plant#aplit pic.twitter.com/FnRYoA48GO

— litzy estrada (@litzyhood) May 9, 2018
"Plants are deceptive"
*me to every tree now*#APLit pic.twitter.com/qsw9udHV1v

— Ivan Go-Vote Rosales (@Ivan072500) May 9, 2018
me when a leaf falls off a tree #APlit pic.twitter.com/YgeMXwDAKf

— luke (@lukemaffia) May 9, 2018
exposing olive senior taking pictures with the enemy #APLit pic.twitter.com/v9WepWWzS2

— Maddy Guilfoy (@mdg027) May 9, 2018
Although many saw the poem as an analogy for colonialism, the author didn't necessarily see it that way. She did however indicate that she was open to that interpretation.
Please take note exam scorers.
I really just busted out five fat pages on the frequently unobserved surrounding influence of plant life only to find out olive senior's poem was about white colonization #aplit pic.twitter.com/5rmIzaBstd

— e r i n (@erinnchnn) May 10, 2018
I don't hate plants. Quite the opposite. My poem shows how clever plants are in devising so many methods for ensuring their survival. Read again.

— olive senior (@olivesenior) May 10, 2018
Not really. But in the poem plant activities are related to the human. So you can see parallels. Not everything in the poem is revealed to the author. The best poems invite the readers in. Your own interpretation is valid if you can support it with evidence from the poem.

— olive senior (@olivesenior) May 10, 2018
A few students even seemed worried that retweeting memes could get them in trouble. After all, who wouldn't be a little afraid of something called "The Office of Integrity"?
https://twitter.com/sameerghai_/status/995083868733558784
https://twitter.com/AquaberryAri/status/994978245987721217
Me walking into the Office of Integrity with all the other people who tweeted #APUSH memes pic.twitter.com/CLKjyuENOY

— ☭ (@josiahsaintius) May 11, 2018
Even exhausted teachers were taking to Twitter to express their feelings about the exams.
If my students spent as much time analyzing poetry as they did analyzing "Yanny vs. Laurel" imagine the class I could have. #aplit #teacherproblems

— David Rickert (@davidrickert7) May 17, 2018
These kids shouldn't be too worried about the exams, or even getting into college. Given the historic rates of student loan debt, and the possibility of finding a good job in their field after finishing college, they might be better off concentrating on creating more memes. That's an economy you can always count on.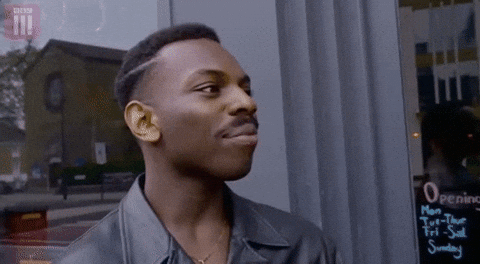 David Britton is a writer and comedian based in Rhinebeck, New York who focuses on internet culture, memes, and viral news stories. He also writes for the Hard Times and is the creator of StoriesAboutWizards.com.
© The Daily Dot, all rights reserved.
Represented by Complex Media, Inc. for advertising sales.