Two years after sharing a photo of his crotch with the world, former congressman Anthony Weiner is back on Twitter.
In 2011, Weiner had intended to send a saucy snap of his lower abdomen-thigh area to a young lady via direct message. He misclicked and instead sent the photo as a public tweet. That incident and the ensuing fallout brought a premature end to his term in office. 
Formerly known as @RepWeiner in the community, Weiner now tweets under the more straightforward @AnthonyWeiner. The first tweet on his newly verified account links to a plan full of ideas to "Keep New York the Capital of the Middle Class." 
Weiner repeats that mantra in the bio of his new Twitter account: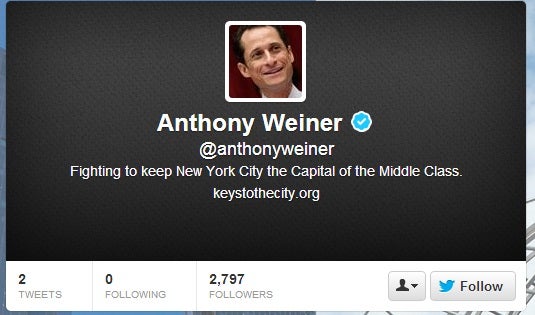 After some time away from the political and Internet spotlights, Weiner claimed last month he was considering running for New York City mayor with Michael Bloomberg's third term coming to an end.
Gawker's warm welcome: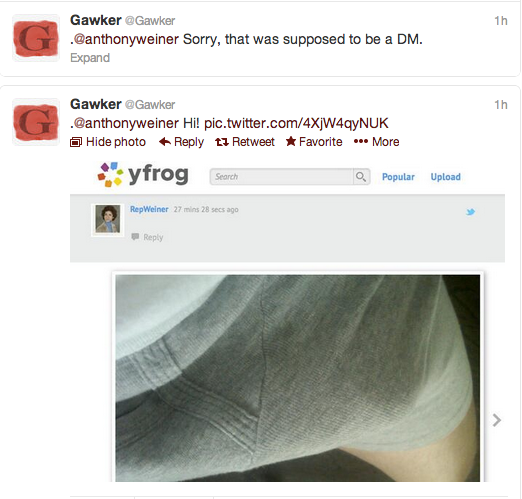 Weiner's old Twitter account is still around. He's posted just four tweets to it over the last year. including links to a YouTube clip and relief effort related to Hurricane Sandy, and these two more recent remarks.
By sharing his economic plan, Weiner is strongly hinting towards running for mayor. You could say he's putting it all out there. Sorry.
Photo via @anthonyweiner/Twitter