Star Trek is in a weird place at the moment. The franchise is split between the Hollywood reboot movies, a glossy new TV show, and continuing tie-ins for the previous five TV series. And unlike the carefully structured canon of the Star Wars books and comics, those Star Trek tie-ins have a lot of creative freedom. The comics include crossovers with Planet of the Apes, Doctor Who, and DC's Green Lantern, and there's an ongoing The Next Generation miniseries set in the S&M-themed Mirror Universe.
The strangest example of Star Trek's creative freedom is IDW Publishing's New Visions series by John Byrne, a legendary writer/artist known for his work on the 1970s X-Men comics with Chris Claremont. Rather than being a traditional comic, New Visions is a photo montage story. The latest issue looks like this: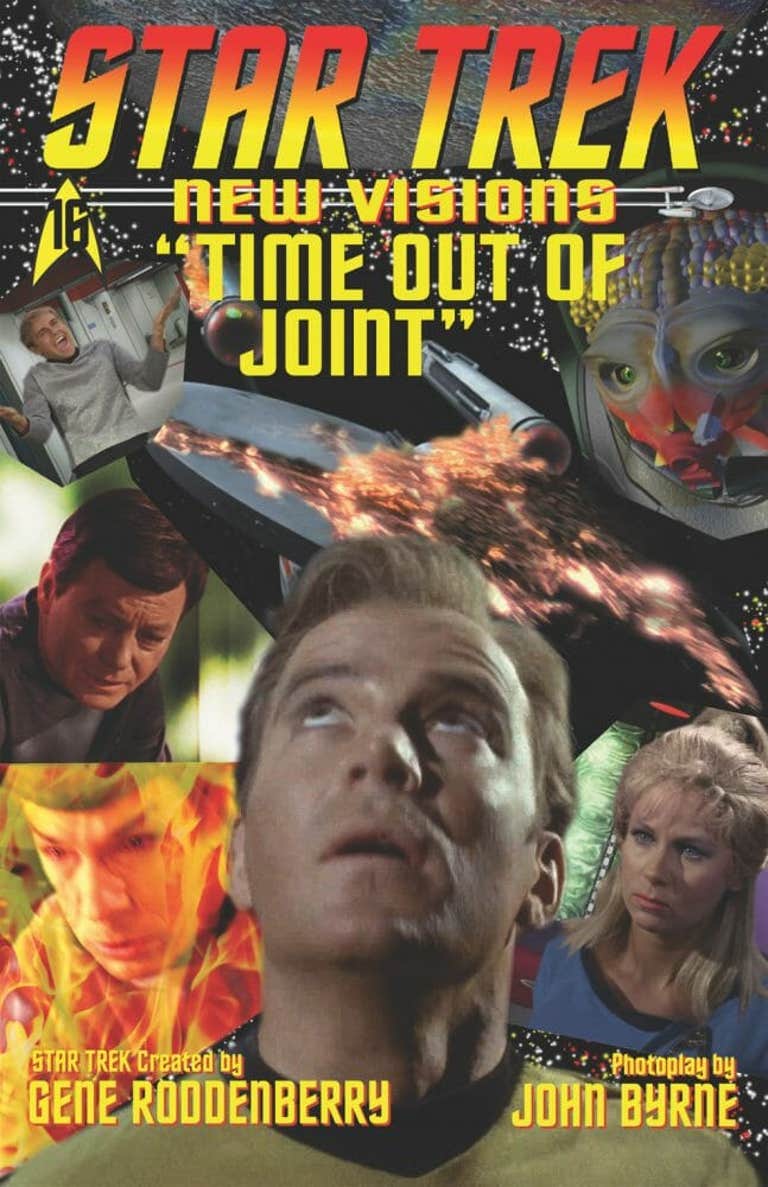 "Time Out of Joint" is the 16th issue, but it's as good a place to start as any. It's impossible to see that cover alongside other new comics and not ask yourself, "What the hell?"
Byrne makes these comics by taking screencaps from the original series, and cutting and pasting the characters into new stories, sometimes with help from new, computer-generated backgrounds and characters. Reminiscent of the fanzine era, this technique is unheard-of in modern mainstream comics. It's simultaneously retro and experimental, making it an oddly perfect choice for the quirkiness of Star Trek's original series.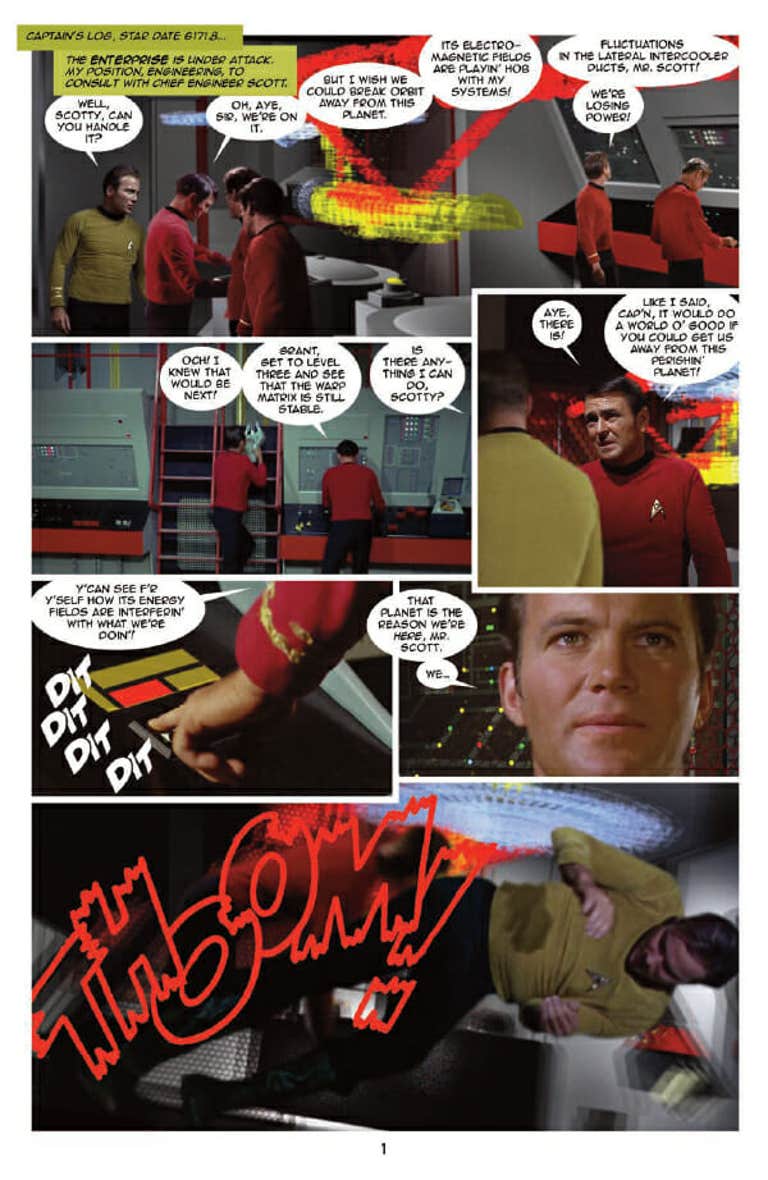 This issue sees Captain Kirk get thrown into different time periods within the Starship Enterprise, a typical kind of Star Trek premise. Byrne's comics all take place within the canon timeline of the Original Series, and they're a treat if you enjoy the absurd yet sincere nature of the 1960s show. Previous issues include astoundingly nerdy details like a crossover with the inaccurate world of the first ever Star Trek comics, where Spock's ears curved the wrong way. In the already geeky subgenre of Star Trek tie-in comics, it manages to be even geekier than the rest.
New Visions is a reminder that with Star Trek in particular, there's often a paper-thin divide between official tie-in materials and fanfiction. Byrne remixes existing material from the series, drawing inspiration from tiny background details and copying the speech patterns of the actors. It's the kind of idea that benefits from a lack of oversight—a rarity in modern sci-fi franchises. While Star Wars meticulously controls its extended canon through the Lucasfilm Story Group, there's no single entity in charge of Star Trek. And it gives creators more opportunities to get weird.