Comics fans and curious newcomers will flood local comics shops on Saturday, May 6, this year for the annual Free Comic Book Day. All the major publishers will release a selection of free issues, including tasters for popular titles like Wonder Woman and Star Trek.
We've put together a list of recommendations for free comics you should pick up—and you'll likely need to prioritize. Most retailers have to set limits on how many free comics you can take. You can find the full catalog of free titles on the FCBD website.
Superheroes
Marvel is giving away two free comics this year: All-New Guardians of the Galaxy #1, and an excerpt from Secret Empire #1.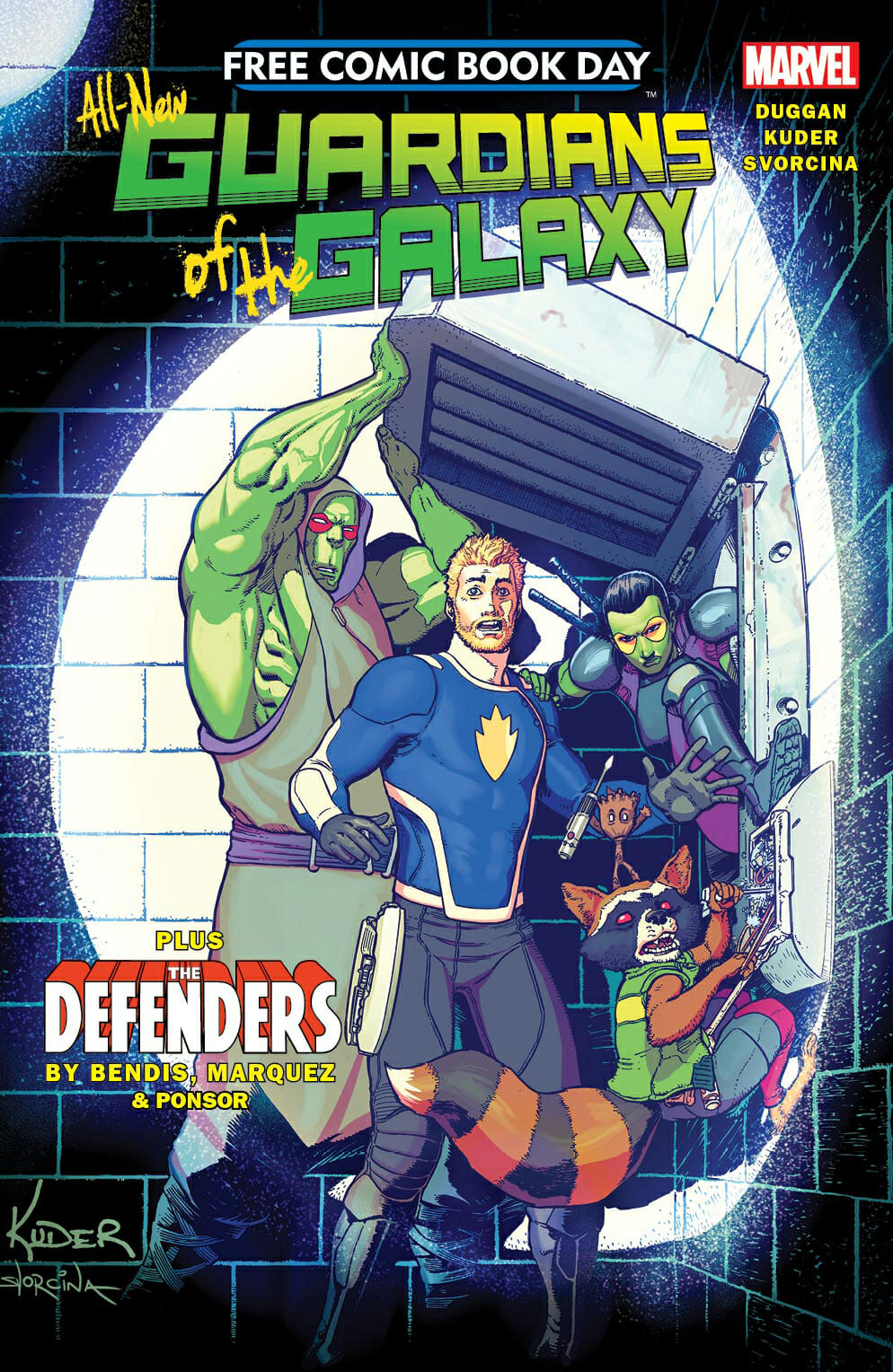 Secret Empire is this summer's big Marvel event, continuing the politically controversial Hydra Captain America storyline. The free comic gives you a taste of the new arc, which will last for nine issues.
Wonder Woman #1 is DC's main giveaway , introducing the ongoing origin story series by writer Greg Rucka and artist Nicola Scott.
Sci-fi
If you're a fan of sci-fi TV, you can pick up some cool tie-in comics this year. There's a Doctor Who story with all four of the reboot Doctors and the first issue of a new Star Trek: The Next Generation series set in the Mirror Universe.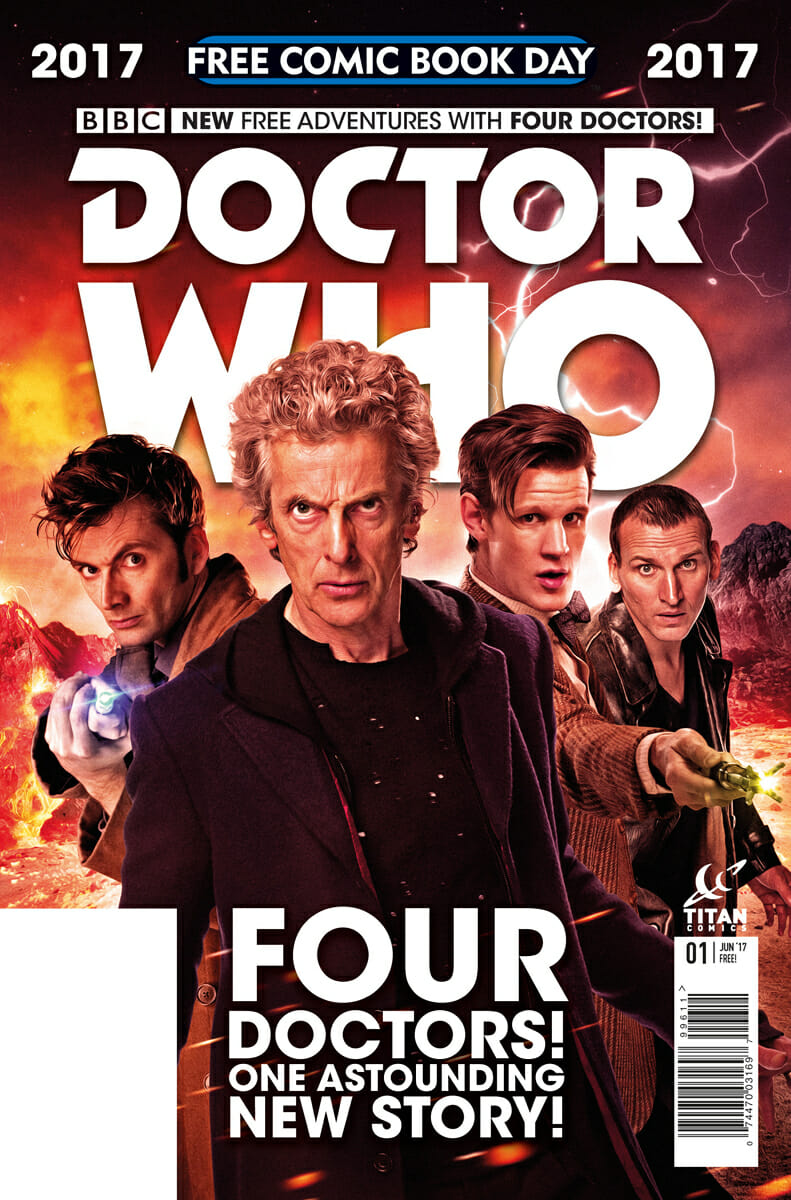 2000 AD is sharing a 30-page anthology, featuring Judge Dredd and other fan-favorite 2000 AD characters.
Graphic novel publisher Humanoids selected one of the most interesting offerings this year: a 30-page sample of The Incal, by artist Moebius and writer/filmmaker Alejandro Jodorowsky. The Incal is a gorgeous space opera epic published in the '80s, and was highly influential to later comics and movies like The Fifth Element.
Kids and teens
Archie Comics is, of course, the reigning publisher for teen comics. You can pick up a free copy of Betty & Veronica #1 from the recent Archie relaunch and a one-shot tie-in for the Riverdale TV series.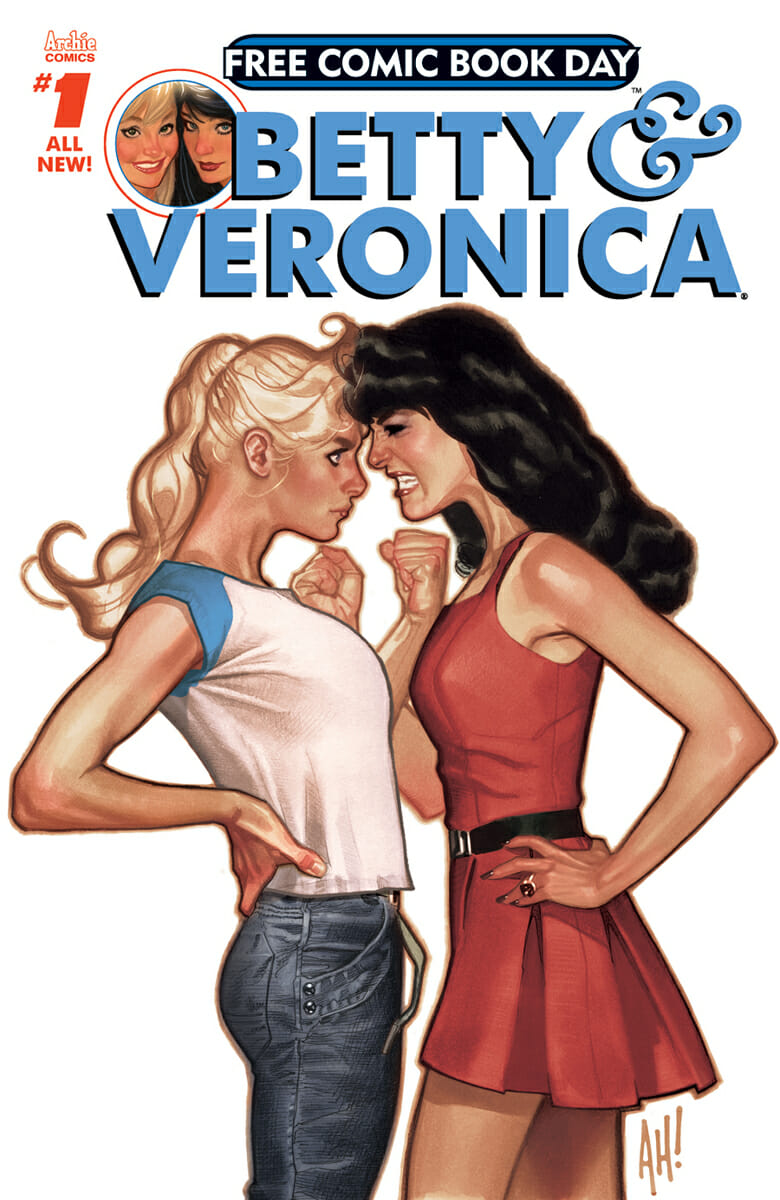 From Oni Press, you can pick up a sample of Bad Machinery, a webcomic-turned-graphic-novel about mystery-solving teens in a fictional English town.
If you're shopping on behalf of younger readers, there are plenty of kid-friendly titles on offer. Highlights include DC Superhero Girls, an all-ages Buffy comic, and an introduction to Miraculous, based on the animated superhero series Ladybug and Cat Noir.
We have one final recommendation, and that's to be as fast as possible. If you arrive at the comic store late in the day, all the good freebies may be gone!