A refugee. An engineering student. A boxer.
This is just some of information about Boston Marathon bombing suspect Tamerlan Tsarnaev gleaned from a photo essay on him.
Tsarnaev was killed early Friday during a shootout with police in Watertown, Mass., as his brother Dzhokhar apparently drove over him in an attempt to flee cops. Late Thursday, a Massachusetts Institute of Technology police officer was found shot dead after responding to an armed robbery on campus.
Another police officer was critically injured in the shootout, during which the suspects reportedly threw explosives from a carjacked vehicle.
Tamerlan, 26, was identified by police as a suspect in the bombings that killed three people and injured more than 170 others in Boston Monday.
There are many questions surrounding the brothers and their motives. In lieu of hard and fast facts from their movements in the last few days, the Internet reveals a trail of curious details about the older Tsarnaev's character.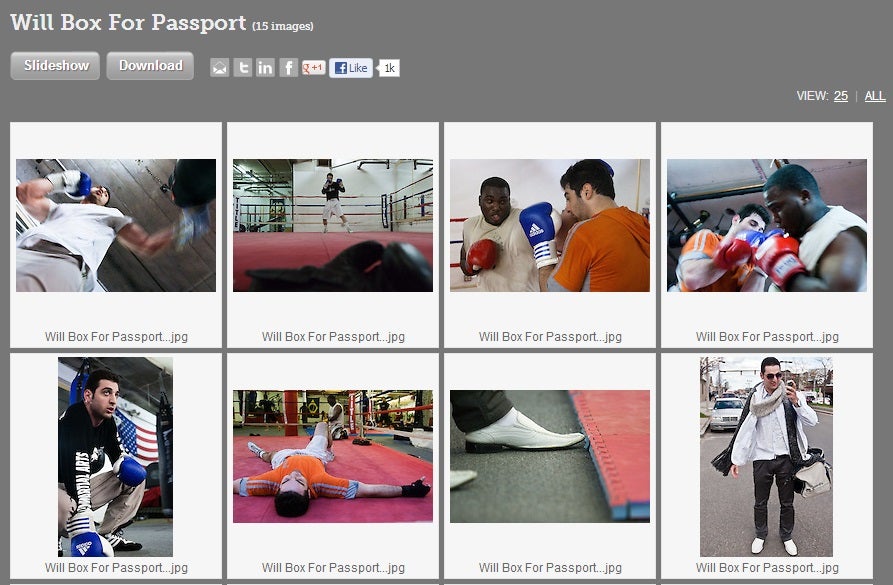 The photo essay by Johannes Hirn, titled "Will Box For Passport," highlights Tsarnaev preparing for a 2009 National Golden Gloves boxing competition in Salt Lake City, according to Slate. Captions on the photos reveal much about Tsarnaev.
Originally from Chechnya, he had been living in the U.S. for five years at that point. He left Chechnya with his family due to conflict in the early '90s. He lived in Kazakhstan for years before coming to the U.S. as a refugee.
He failed to connect with those around him in America. "I don't have a single American friend," he told Hirn. "I don't understand them."
Tsarnaev studied at Bunker Hill Community College, Boston, with the aim of becoming an engineer. His dedication to boxing meant he took a semester off to train for the Golden Gloves competition.
Tsarnaev may have had motives beyond pure competition at the event. He told Hirn if he won enough bouts, he could have been selected for the U.S. Olympic team and become a naturalized American citizen. He planned to compete for the U.S. ahead of Russia, unless Chechnya became independent.
As of 2009, he was driving a Mercedes. At the point, he was no longer smoking or drinking, because "God said no alcohol." Tsarnaev, a Muslim, spoke of being "very religious" and was concerned that "people can't control themselves." His then girlfriend converted to Islam.
He also told of his affinity for the movie Borat (which skewers American culture from the perspective of a faux Kazakhstani journalist).
Meanwhile, an email address apparently belonging to Tamerlan Tsarnaev was linked to an Amazon wishlist under the name "Tamerlan." The wishlist, to which items were added between 2006 and 2007, was uncovered by former Romney for President director of special digital projects Justin Hart.
It contains books on learning to speak authoritatively and forging identities. He added a Chechen dictionary and phrasebook and tomes regarding "Chechen Defiance of Russian Rule." There are books on the Sicilian Mafia's rise in America.
Also on the list: How to Win Friends & Influence People.
Photo of Tamerlan Tsarnaev via FBI