Massachusetts Institute of Technology students are coming together online to remember MIT police officer Sean Collier after he was shot dead in his car late Thursday.
Collier had responded to reports of an armed robbery on campus when he was killed, and it was his death that started the manhunt for suspected Boston Marathon bombers Tamerlan and Dzhokhar Tsarnaev.
With classes canceled and the campus on lockdown, a number of students then set up the blog to commemorate Collier's life on the Internet with the Tumblr blog Memories of Sean.
"We all have things we remember, things we wish we remembered, things we want to never forget," the blog description read. "And of course, we all have things we want to share with others. Use this as a forum to share memories about Sean."
People are encouraged to submit their stories and memories of Collier to be published on the blog.
They remember Collier as caring, friendly, and generous; someone who really cared about the students he looked after and wanted to someday join the military. He was often seen on campus and offered a helping hand, according to one post. He was an avid member of the MIT Outing Club.
"Sean was loved and appreciated even when he was still breathing his last minutes, and will be remembered even more brightly for his sacrifice to guard and protect us," one person wrote as he recalled one of the many adventures they had.
"You are a hero," another wrote. "Everyone at MIT, Cambridge, and around the world thank you and are so honored by your service. You acted beyond bravery and my words cannot express how thankful I am that there are heroes like you [sic] the bless this world. My heart goes out to all the friends and family of Sean."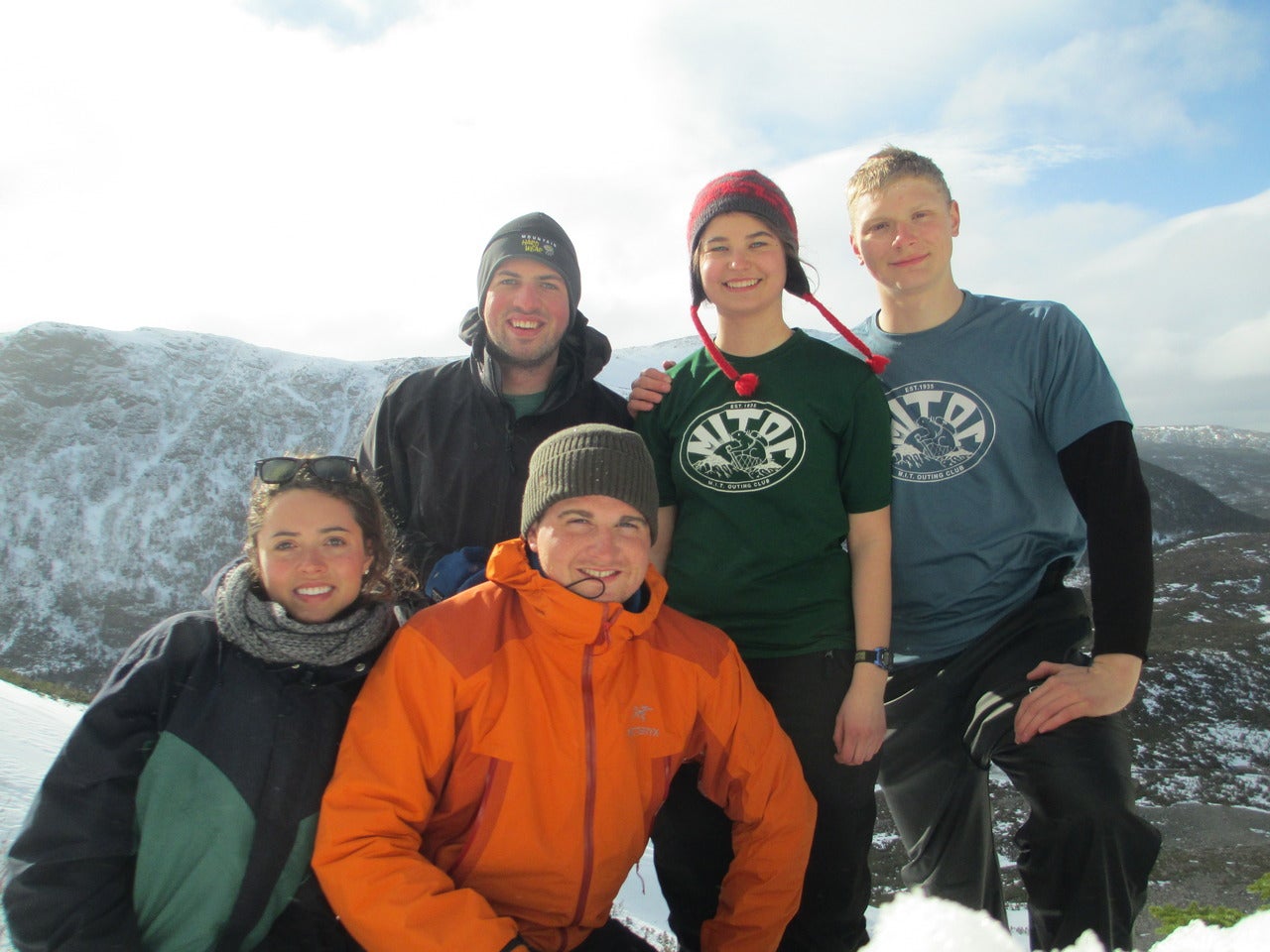 Photo via Memories of Sean/Tumblr
The students have already set up a fundraiser for the MIT Campus Police and Collier's family, the latest effort to help those affected by the Boston Marathon bombing. So far, crowdsourcing has raised over $1 million for victims and their families.
Even people who have never met Collier have been compelled to share their condolences for the police.
"I never met Sean, but by all accounts he was an exceptionally kind, friendly, and wonderful person," another wrote. "After getting the alert last night, I was so scared for my friends who were still out on campus doing work or stuck in classrooms. I have infinite respect for the police officers who got out there and protected us. Sean, you will be missed and my heart goes out to your family and friends."
The front page of MIT.edu has also been dedicated to remembering Collier.
"He was born to be a police officer," said MIT Police Chief John DiFava.
Photo via Memories of Sean/Tumblr