One cat has plenty to be happy about today, although you'd never know it from the look on her face.
Tardar Sauce ("Tard" for short), who is better known online as Grumpy Cat, celebrated her first birthday today.
Tard made her Internet debut last September after her owners, siblings Bryan and Tabatha Bundesen, posted a photo to Reddit. To prove that they didn't alter the photo, they shot some video and posted it on YouTube a short while later.
Tard's owners explained on their website that Grumpy Cat is a mostly normal cat with clean bill of health, and her small size and unique face are due to feline dwarfism. She can't help it that she constantly looks grumpy, but that hasn't stopped the launch of a thousand memes.
Bryan and Tabatha took Tard to SXSW last month, where people had the chance to meet her at the Mashable House, and although she appeared to be grumpier than usual, they described Tard as "very calm."
Grumpy Cat's owners celebrated the first of what will hopefully be many grumpy birthdays by treating their Facebook fans to a photo of the kitty looking unhappy in a birthday hat. They even got a cake with her face on it.
Whether it was the hat, the cake, or the attention, Tard just wasn't having it.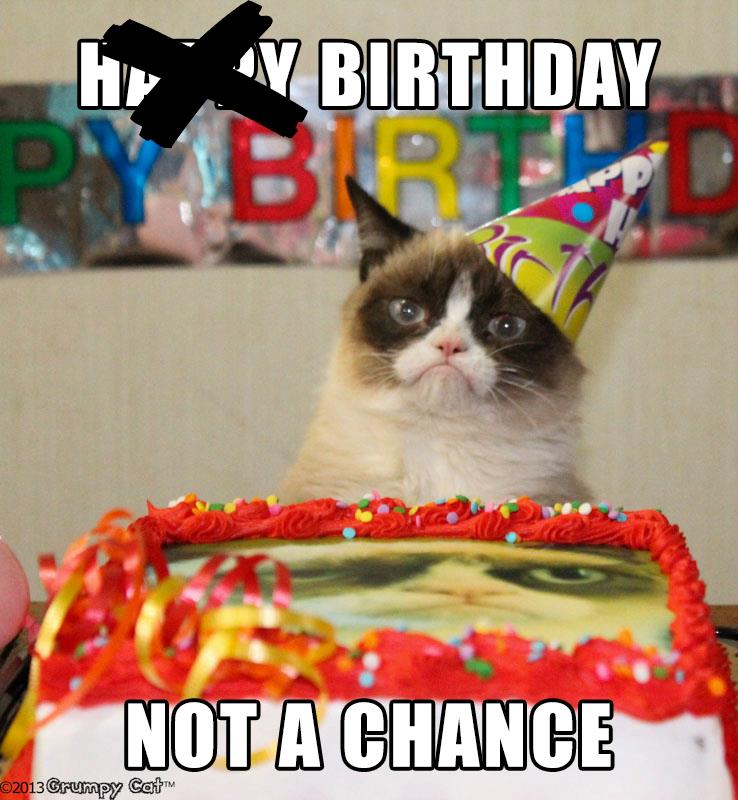 Many happy (or at least less grumpy) returns to you, Grumpy Cat!
All photos via The Official Grumpy Cat/Facebook