With the Winter Olympic games underway, there is one major gripe that seems to be universal: the dismal state of accommodations in Sochi, Russia.
Visitors, journalists, and athletes have been tweeting about their troubles, from plumbing disasters to having stray dogs and construction workers wandering still unfinished hotels rooms.
But, a story this morning from U.S. bobsledder Johnny Quinn might take home the gold for "worst Sochi hotel experience." He got out of the shower to find that his bathroom door was jammed, trapping him inside.
With no cellphone to call for help, he decided he had no other choice than to break through the door, Kool-Aid Man style.
…With no phone to call for help, I used my bobsled push training to break out. #SochiJailBreak pic.twitter.com/apZRefgvCO

— Johnny Quinn (@JohnnyQuinnUSA) February 8, 2014
Against Quinn, a former professional NFL player who's in prime condition for the bobsled competition, the cardboard door didn't stand a chance.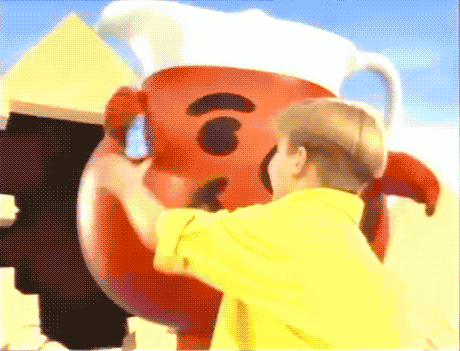 GIF via liquidatomicgonads.tumblr.com
Photo by johnnyquinnusa/Instagram