Welcome to the Monday edition of Internet Insider, where we dissect the weekend online. Today:
TikToker scares away catcallers by barking at them

'How hard is this to understand?' Karen verbally abuses Tim Hortons worker over donut order

'It's disgusting, bro': TikToker catches delivery drivers bad-mouthing her hairless cat on doorbell camera
Sign up to receive the best of the internet straight to your inbox.
---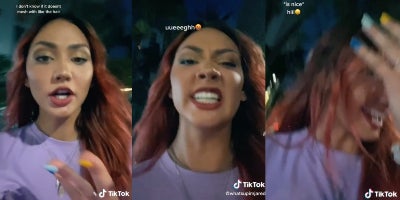 BREAK THE INTERNET
In recent weeks, we've seen numerous women use TikTok to document the harassment they are subjected to throughout their day-to-day lives. A TikToker went viral over the weekend for demonstrating how she shuts down such harassment in a video, drawing praise from people online. In the video, the TikToker barks at a group of men who hit on her while she was walking down the street. "Normalize barking at men," viewers are now urging.
Meanwhile, a father-daughter TikTok duo was in the middle of creating a video when a man walking by stopped to tell them to "go back to China," adding to the string of anti-Asian racist incidents the U.S. has seen in recent months. The dad said the racism was something he hoped his young daughter would never have to "see or witness in life."
Catch up on more below.
–Eilish O'Sullivan, newswire editor
---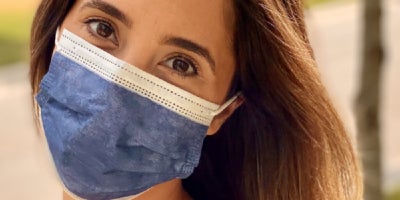 SPONSORED
Surgical masks for adults/subscription
We live in a world where you can subscribe to anything from cat foods to underwear (which is pretty dang great, honestly). Now that masks have become a part of our everyday lives, why not put them on subscription, too? Armbrust's Subscribe and Save program not only keeps your mask supply coming but also offers 30% off the total cost. May as well have one less thing to worry about. Not to mention, keeping a box of them in the car when you forget your mask is invaluable.
---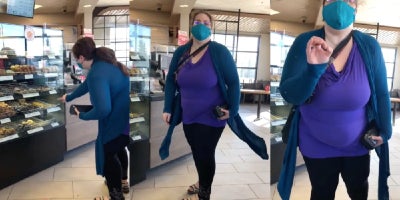 KARENS
'How hard is this to understand?' Karen verbally abuses Tim Hortons worker over donut order
Footage of a customer berating a Tim Hortons employee for an apparent miscommunication regarding an order has people online yet again bemoaning the treatment of service workers. The clip was shared with a brief explanation that the customer's issue was that "the worker did not speak fluent English." From the very start, the customer is speaking rudely and clearly frustrated that something in her order was not done correctly. She points to a variety of different donuts in the case next to the cash register and demands they all be added to her bag.
–Rachel Kiley, contributing writer
---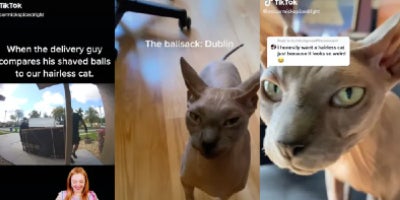 DUBLIN DESERVES BETTER
'It's disgusting, bro': TikToker catches delivery drivers bad-mouthing her hairless cat on doorbell camera
TikToker Melissa McCormick shared a clip from her doorbell camera of two delivery men dropping off her new television. But, apparently, they weren't amused by her grey Sphynx cat, Dublin. One man points out hairless Dublin and pointedly says, "Yuck." After knocking on the door, one voice says: "How do people hold those things, man? It's disgusting, bro. They all look like my balls when I shave." Luckily, McCormick found the interaction "comical."
–Alexandra Samuels, contributing writer