A video that surfaced on Reddit this weekend shows a man armed with an assault rifle, carrying a "Trump 2020" flag, and calling a woman a "cunt." The clip was posted in numerous Reddit threads by user @werdmouf on Sunday. 
The video, nearly 1 minute long, shows six people with sticks and weapons, including what appears to be an assault rifle. All but one person in the group wears a face covering. The video starts as a woman behind the camera asks the men, "Are you gonna kill me with your rifle?"
The man with the weapon turns around, comes close to the camera, and screams: "Get the fuck back you dumb fucking cunt!"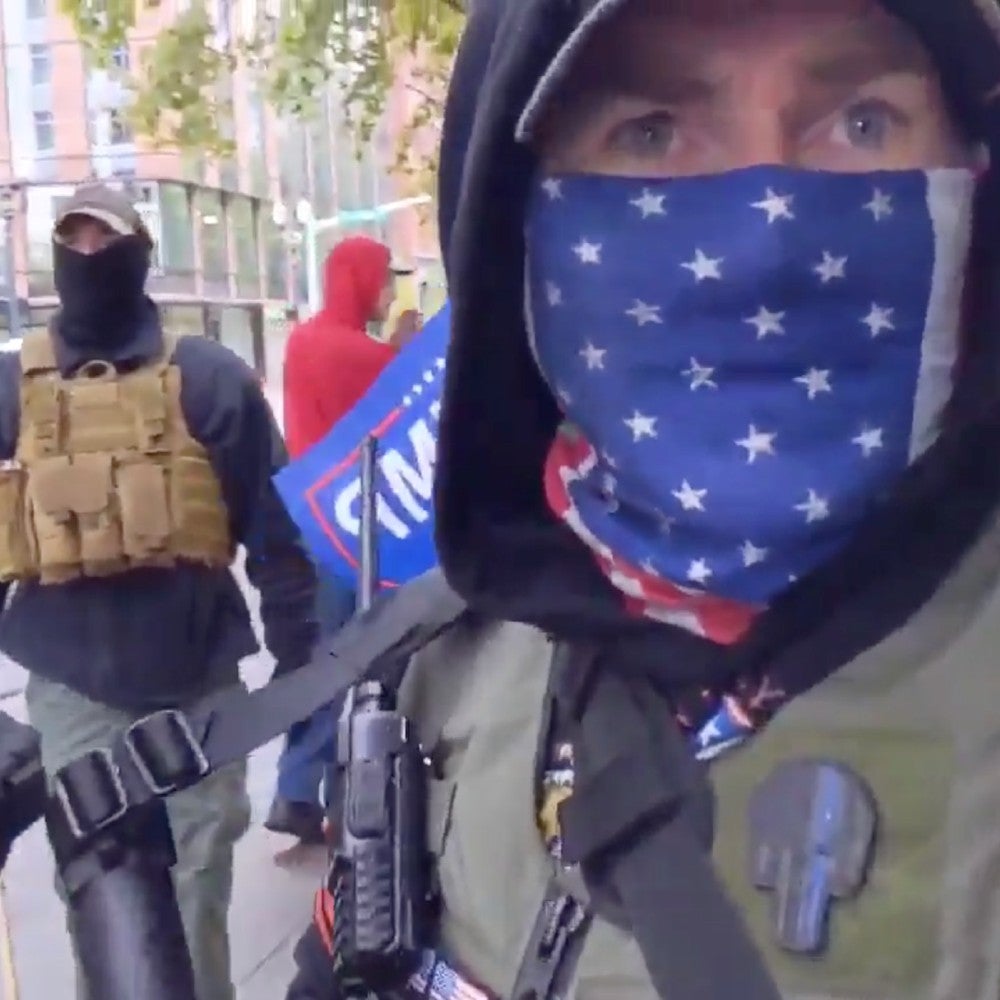 He keeps walking away and yells, "You don't belong up here."
The group continues walking as two people holding sticks walk backward and stare at the camera. One member of the group tells the person recording that they aren't allowed to film, to which the woman responds that she's allowed to film in public. 
Someone from a distance is heard screaming, after which the man with the assault rifle turns around, puts his face near the camera, and yells, "Fucking people, fuck you!"
It wasn't immediately clear where and when the incident took place. The user who posted the video did not respond to the Daily Dot's request for further details.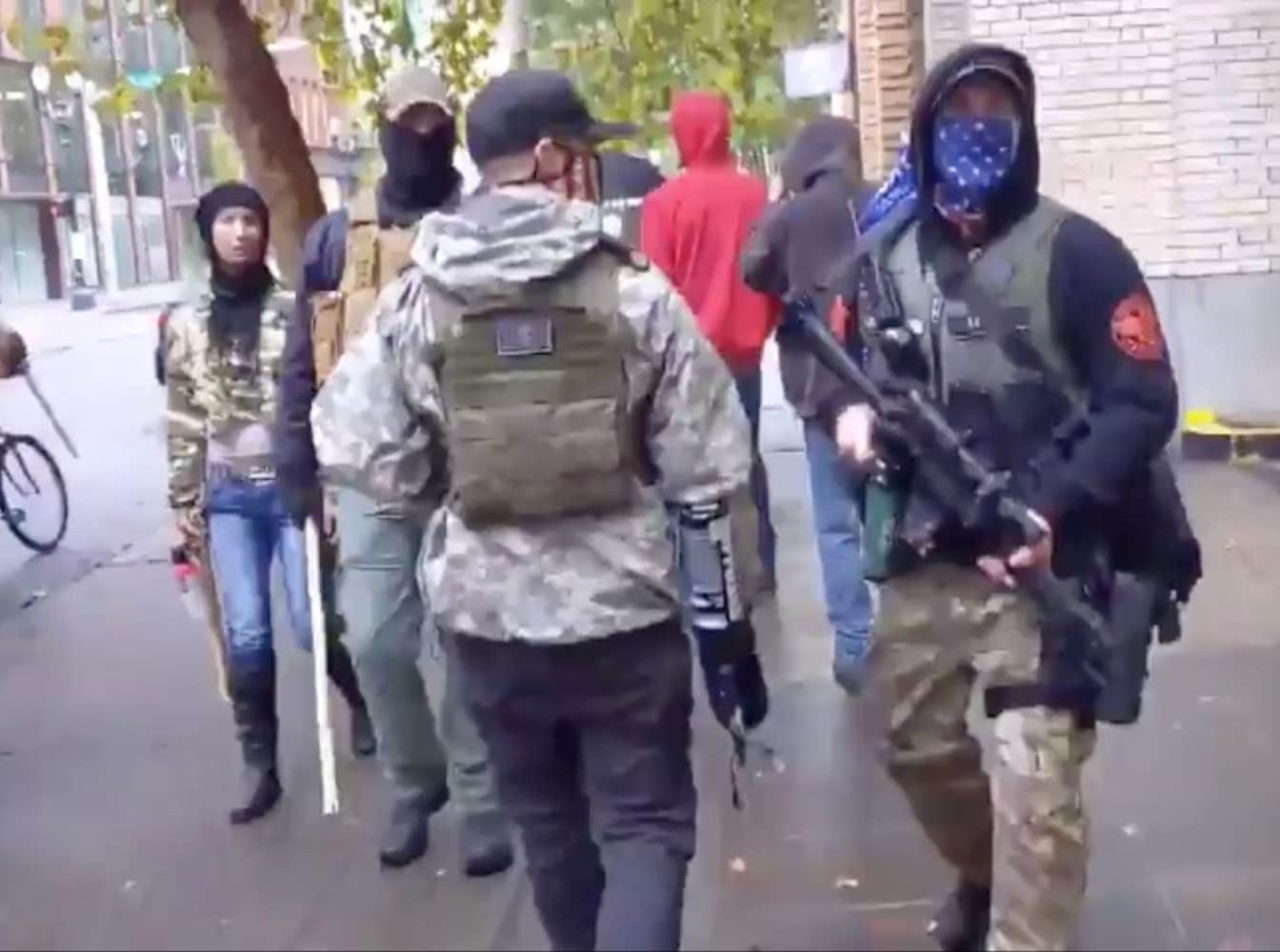 The video garnered thousands of views and had many people commenting on the irony that the group thought they were allowed to openly carry firearms but that the woman wasn't allowed to record publicly. 
"Imagine not only living in a world where any random fucko can visibly carry an optimized killing machine in a highly densely populated peaceful area, and thinking that's perfectly fine, but also thinking that in that same area you are not allowed to film," wrote one user in the thread.
"Its shocking that people who think they should be able to open carry assault rifles in public think other people shouldn't be able to film them doing it in public," another user commented. "'Ma'am I know I'm brandishing a deadly weapon but would you mind pointing that camera that isn't hurting anyone in another direction, it's really making me feel uncomfortable.'"
Some commenters wondered whether a Black person would be able to walk around with firearms so openly. 
"If those were...black man, the police would've arrived faster than pizza delivery guy and shoot them down without a second thought," one person wrote.
---
Today's top stories