Footage from a hospital in Toronto shows a patient crawling on the ground to the exit after staff members allegedly refused to believe he was in any kind of physical pain.
David Pontone went to Humber River Hospital's emergency room on April 18, 2018. He was experiencing severe pain in his legs that left him unable to walk properly. However, after he disclosed that he was taking medication for bipolar disorder, he says the employees' attitudes toward him changed.
Speaking to CBC News about the incident, Pontone said, "They thought I was faking it because I was bipolar. There are no words to describe what I went through that night."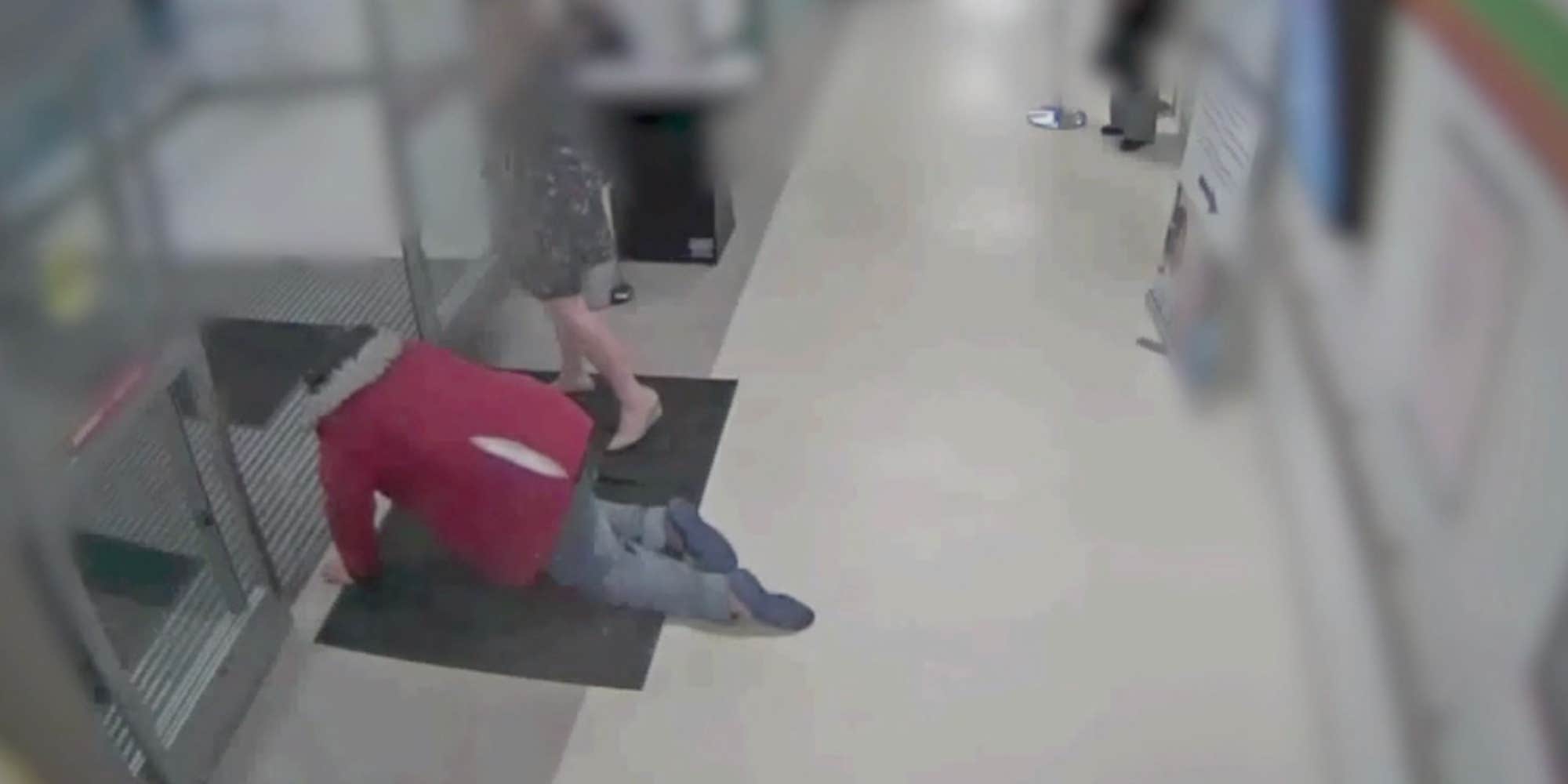 While the doctor who was on call referred Pontone for one test, an MRI scan, the doctor also referred Pontone to the hospital's psychiatrist. The psychiatrist reported that Pontone's primary symptom was anxiety and that the reason for his hospital visit was bipolar disorder—rather than the severe pain he was experiencing or his inability to walk.
And when Pontone's MRI came back normal, the psychiatrist chose to discharge him rather than keep him at the hospital for more tests.
Pontone's legs gave out completely as he was attempting to leave the hospital. In the video, he crawls toward the exit, and a nurse stands over him escorting him out. The nurse allegedly said to him, "You're a big boy! You're strong! Come on, big boy, stand up!"
Convinced that the staff was right and that he was imagining his symptoms, Pontone sought help from the Centre for Addiction and Mental Health (CAMH) a few days later. CAMH discovered that his symptoms were not psychological and immediately sent to Toronto Western Hospital by ambulance. He was diagnosed with Guillain-Barré Syndrome, an autoimmune condition that can be fatal if left untreated.
"I was mistreated. Misjudged. It should never be repeated, with any person," Pontone told CBC News.
---
From our friends at Nautilus
---
Dr. Vicky Stergiopoulos, a senior psychiatrist at CAMH, told CBC News. that the employees at Humber River Hospital exhibited diagnostic overshadowing—where patients, who have mental health disorders, report symptoms unrelated to their disorders but nevertheless have those symptoms dismissed and blamed on their disorders without further examination. And Stergiopoulos said it happens all too often. "They go in for a broken leg and get sent to psychiatry to check their head," Stergiopoulos said.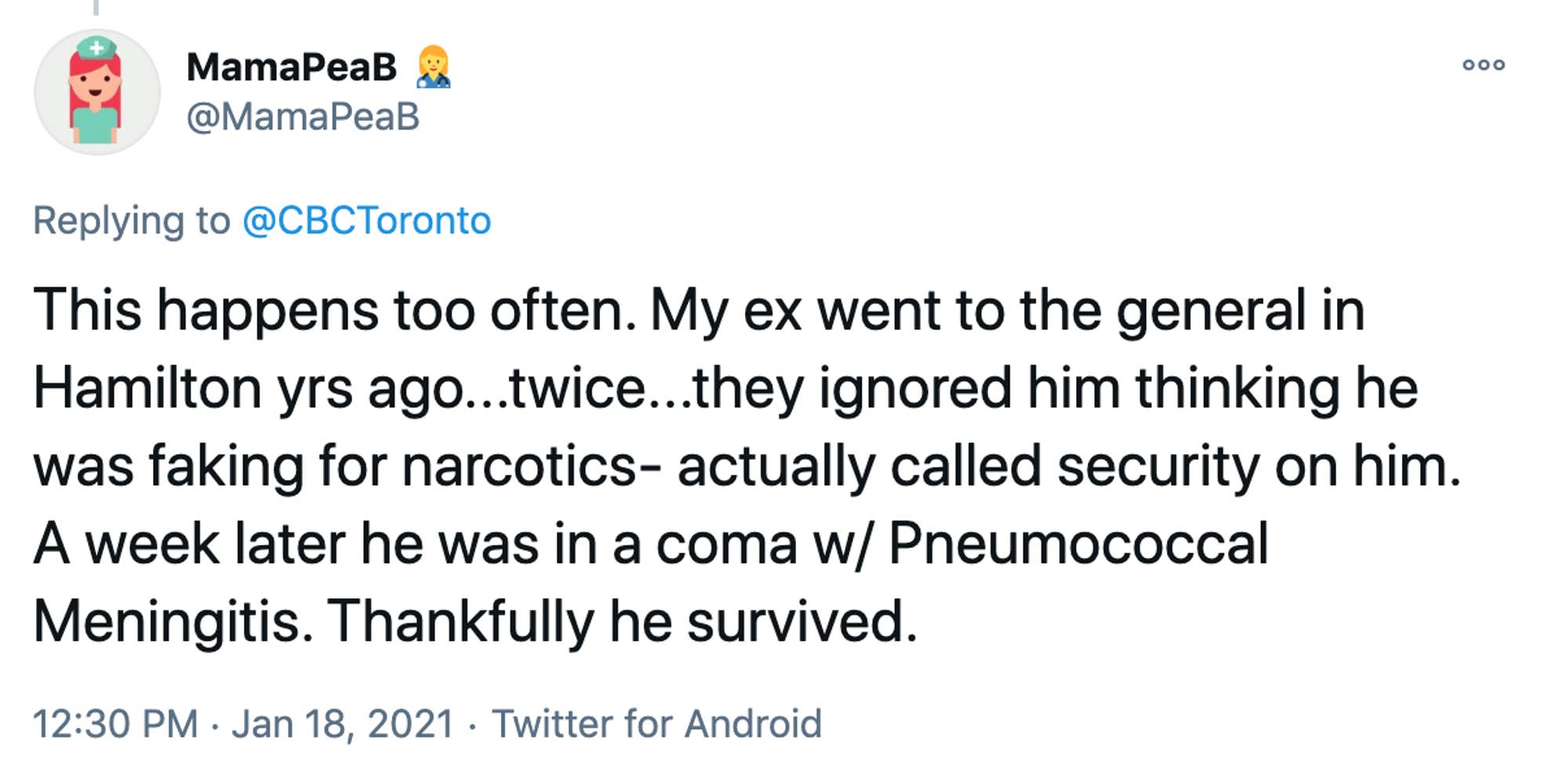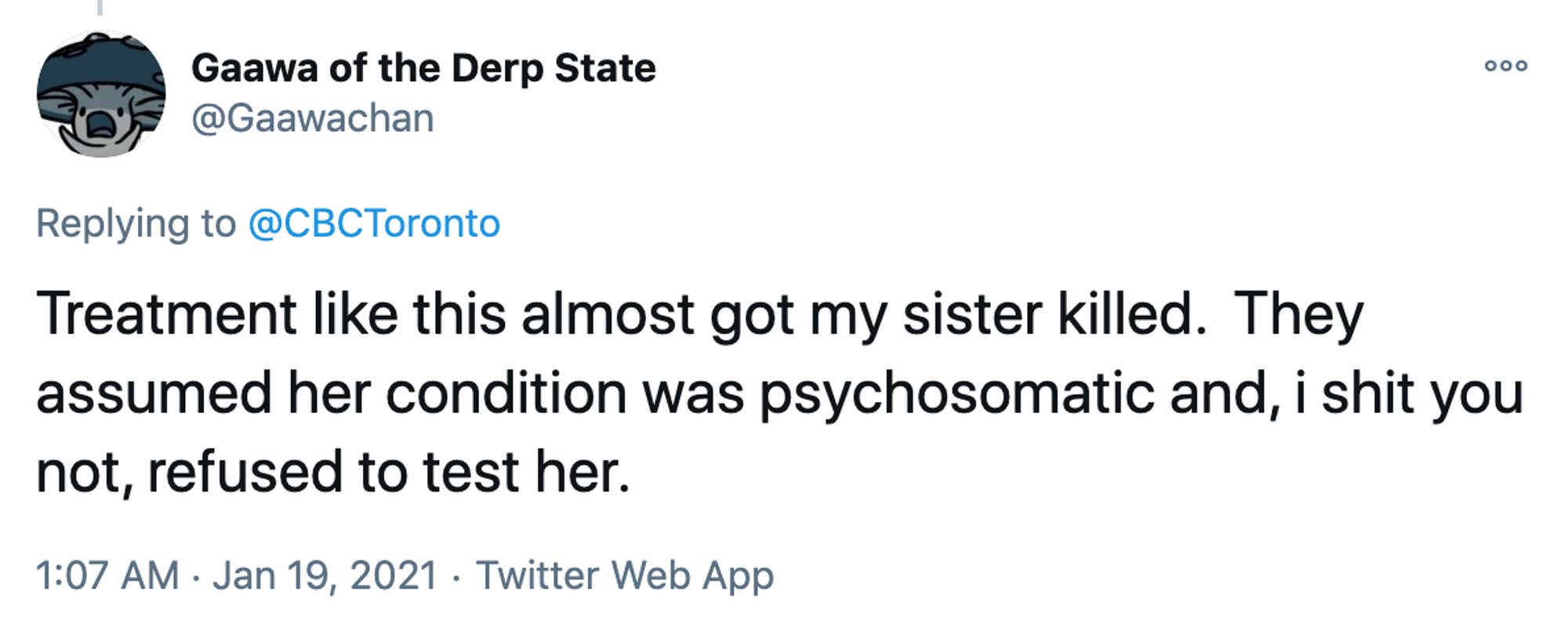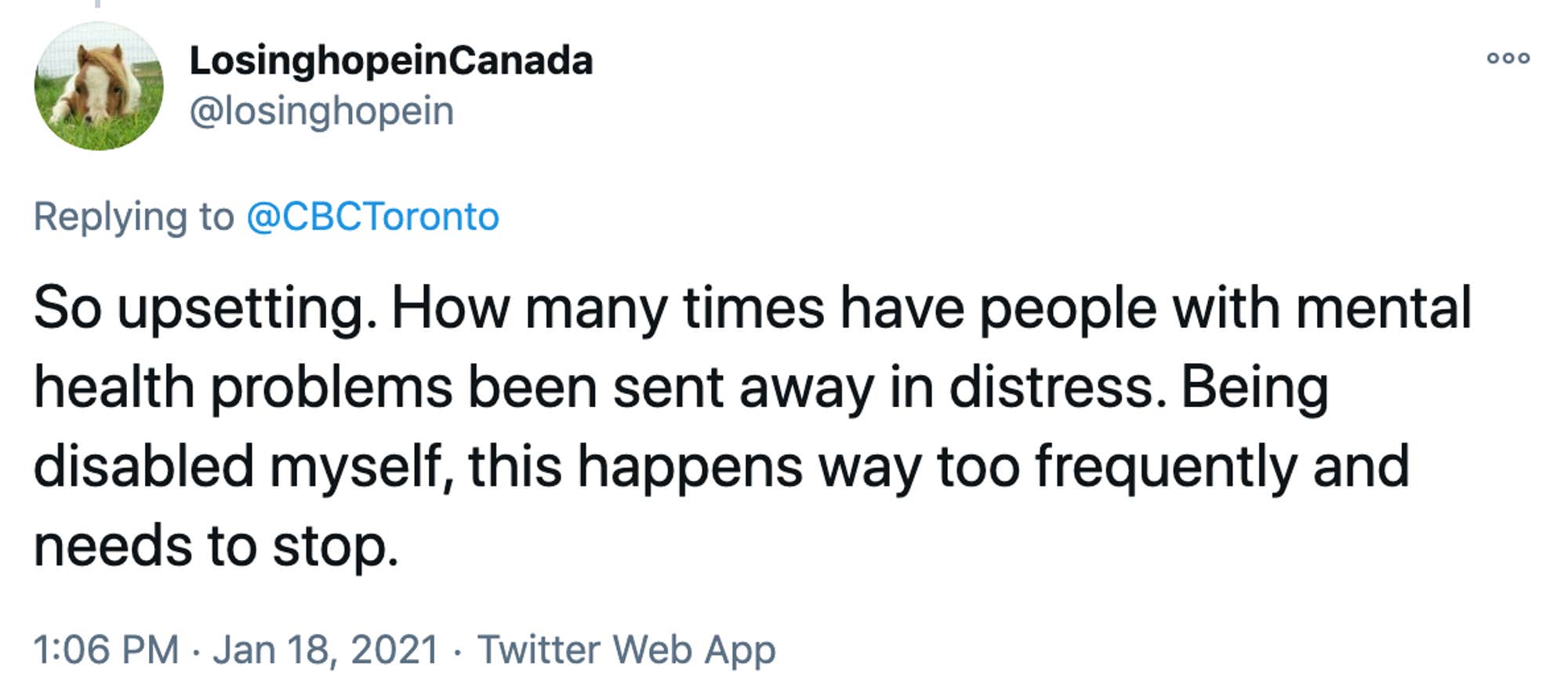 While Humber River Hospital's chief nursing executive, Vanessa Burkoski, reportedly apologized to the Pontone family, telling them she was "disturbed" by the security footage and promised them a copy of the footage, the hospital allegedly refused to hand it over. Citing privacy concerns for the other people in the footage, the hospital refused to hand over the footage until Pontone's family agreed to pay the costs for a cybersecurity expert to ensure they couldn't unblur any of the faces later on.
The hospital was eventually ordered by the Ontario Privacy Commissioner ruled to hand over the footage after a two-year legal battle over it.
Pantone and his family are making his experience at the hospital public because they want to challenge and change the way patients with mental health disorders are treated in the medical system.
Speaking to CBC news, Pantone's mother said, "I want the hospital to change the way they look at mental health. So that this doesn't happen again."
---
Today's top stories
H/T CBC