With warmer weather right around the corner (or so we hope), your time spent outside is about to increase dramatically. Between the sunshine, cool breeze, and flowers bloomin' there's not much that could improve the changing of the seasons. Except some totally rad tunes and a bumpin' bass! Here are the best Bluetooth speakers that'll help you transform your yard (or wherever you are) into the ultimate hangout.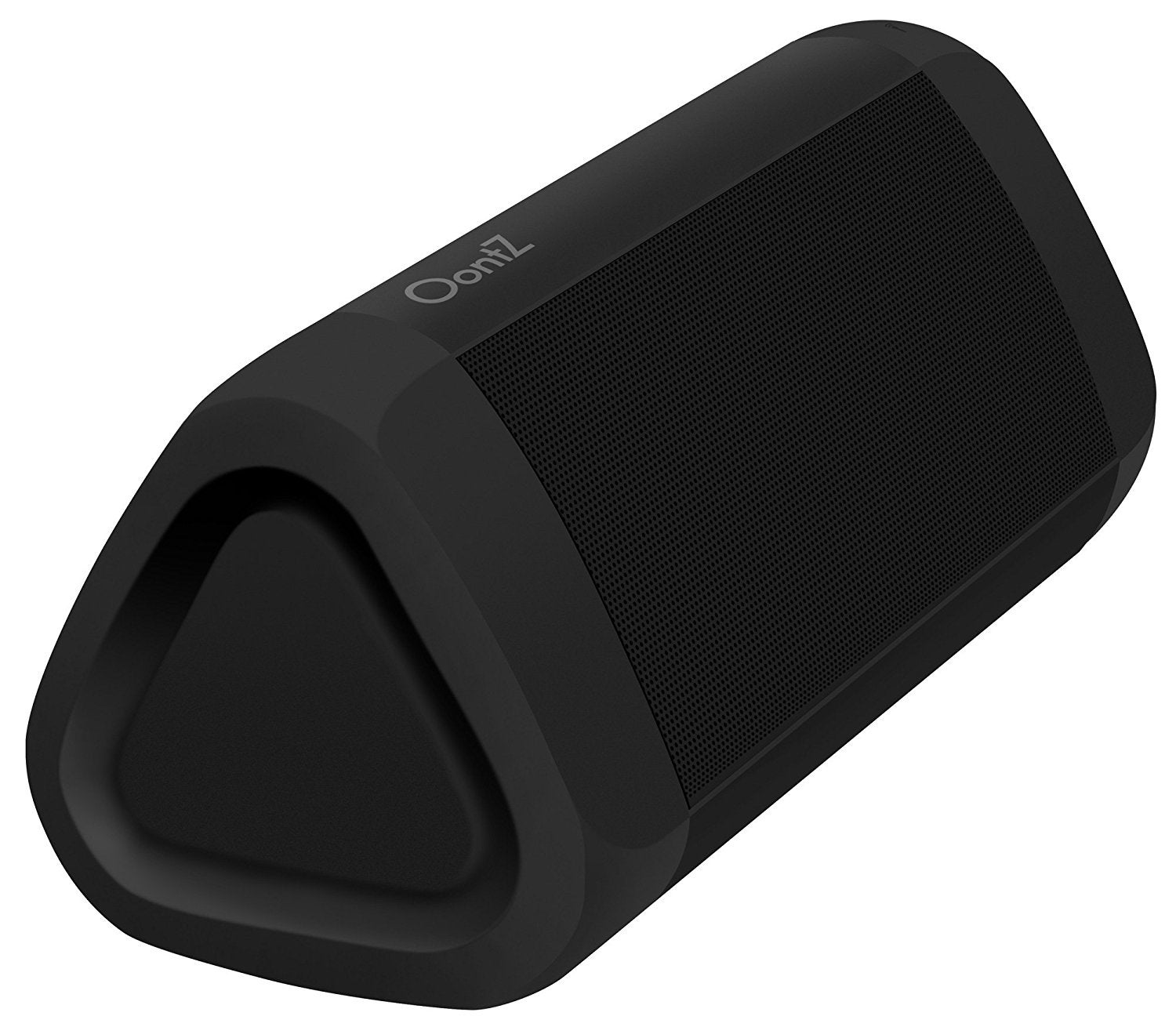 Do you want HD sound without the good as gold price tag? Well then, this is for you. The Oontz Angle 3 Bluetooth speaker is designed with dual precision drivers, stereo drivers and a proprietary downward-facing bass radiator for a totally enhanced sound. Additionally, the Oontz Angle 3 is water resistant, sand-proof and dust-proof, so you can use it anywhere for up to 30 hours.
Price: $35
If you're looking for something that you can grab and go with, the Rokono BASS+ mini capsule is exactly what you need. When expanded, the speaker is about the size of your hand, which makes it the perfect backpack buddy. But don't be fooled by its tiny size! This lil speaker packs a mighty loud sound and has a continuous playback time of 10+ hours! 
Price: $19.22
If this Bluetooth speaker looks familiar it's because it's not just a speaker, it's a portable WiFi hotspot too! And it's because of this (and many other reasons) that the Libratone ZIPP MINI is one of the most popular portable speakers to date. Powered by 60 watts and acoustics that accompany the entire room, the only thing mini about this speaker is its size. And it does more than just play music – it's compatible with Alexa, a zillion apps and can even connect with up to six other ZIPPs!
Price: $249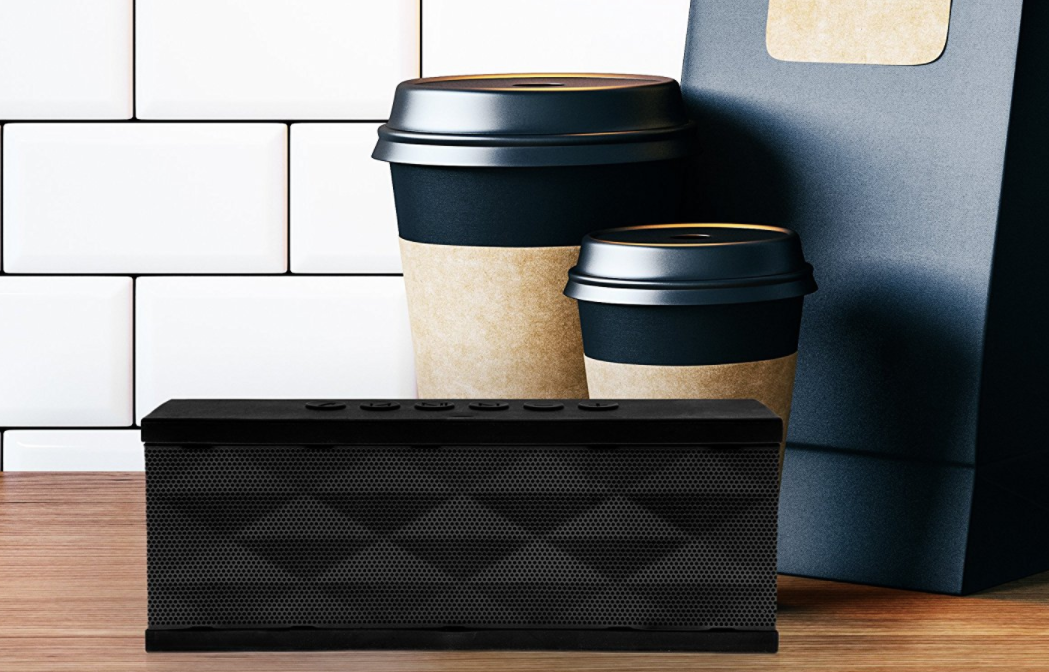 The SoundBot SB571 speaker delivers crisp, powerful audio with or without a Bluetooth connection. And if someone calls while you're jamming out, no worries! The SoundBot has a built-in mic so you can take the call, chat away and get back to your audio when you're done and ready.
Price: $21.99
If your budget is more flexible than most, you'll want to splurge on this one by Klipsch. If you don't already know who Klipsch is, well, do we have some news for you. Klipsch is one of the leading home audio engineering companies. Since the 1940s, the company has been dedicated to designing home audio equipment that makes you forget that you're at home and not in the studio or at the concert. If you're looking to bring the concert to your backyard or office, The One by Klipsch will get the job done.
Price: $249.99 (regularly $299)
JBL might be known for soundbars, but the JBL Clip 2 holds its own when compared to other Bluetooth speakers. Not only is it waterproof but it features a built-in mic for phone calls, a clip for easy stow, and is even available in eight different colors and designs. And don't let its size fool you! Just because it's tiny, doesn't mean it isn't mighty!
Price: $48.95
Believe it or not, the Amazon Echo is good for more than just reminders and Alexa. It's actually a pretty damn good speaker! Surprised? Yeah, we were too. But besides all the assisting it can do, the Amazon Echo can also be connected to other Echo devices in your home just by using the sound of your voice. How's that for surround-sound audio?
Price: $74.99 (regularly $99.99)
The Tribit's oblong shape makes this Bluetooth speaker one of the easiest to travel with. But it's sleek, curved design isn't all that the Tribit XSound Go has going for it! It's waterproof, has a Bluetooth range of over 65 feet and continuous playback for up to 24 hours!
Price: $32.99 (regularly $99.99) 
If you're looking for a speaker that sounds like a home audio system AND obeys your every command, the JBL Link series does it all. Designed with your busy life in mind, when connected to WiFi the JBL Link 300 can connect to other Link speakers around so you can get a bigger sound (and its ideal for a party). It also has Google Assistant built in, so it will work flawlessly with any app found in Google Home. If you want even more depth of sound, the 500 is the next step up and offers powerful, rich bass with crystal clear highs. If you aren't sure what smaller speakers to pair with it, JBL Link10 and Link 20 are the way to go.
Price: $199.95
Powered by Bose technology, this water-resistant speaker is just as durable as it is portable. Its compact design is finished with silicone, making it slip-proof and easy to grab and go right on out the door with. There's even a built-in mic for effortless phone calls! Its playback time is under 10 hours, so you'll just have to make sure you have the charger handy for those long days at the beach.
Price: $129
MORE BAZAAR DEALS:
The Daily Dot may receive a payment in connection with purchases of products or services featured in this article. Click here to learn more.