Footage captured the moment a toddler fell from a 12th-floor balcony in Hanoi, Vietnam, on Sunday. A delivery driver caught the child, who sustained only a few non-life threatening injuries, and he is being lauded as a hero.
Screams and shouts filled an apartment complex on Nguyen Huy Tuong Street after the girl climbed over her unit's balcony, one hand gripping the railing as her feet teetered on the ledge.
According to VnExpress, 31-year-old delivery driver Nguyen Ngoc Manh was sitting in his car and rolled down his windows when he heard screaming.
In a video posted to Facebook, Manh climbs onto a thin metal roof as he gazes upwards, assessing where the girl might land. "Everything happened within a minute," Manh said. "I didn't understand how I could scale the roof that quickly."
Just moments before the girl loses her grip on the railing, Manh's foot slips on the crooked roof, and he extends his arms out to catch the child. The toddler bounces a few feet into the air on the roof before Manh picks her up. She's then whisked to the hospital.
"I couldn't believe I saved the girl's life," Manh said. "She looked so much like my child at home."
The girl was sent to National Children's Hospital, where doctors said she dislocated her hip and was put in a cast, but sustained no further injuries. Manh left the scene quickly without leaving his phone number with the girl's family, but news of his heroic act spread across social media.
"Normally my Facebook posts draw only a few dozen responses," Manh said. "Now I get tens of thousands."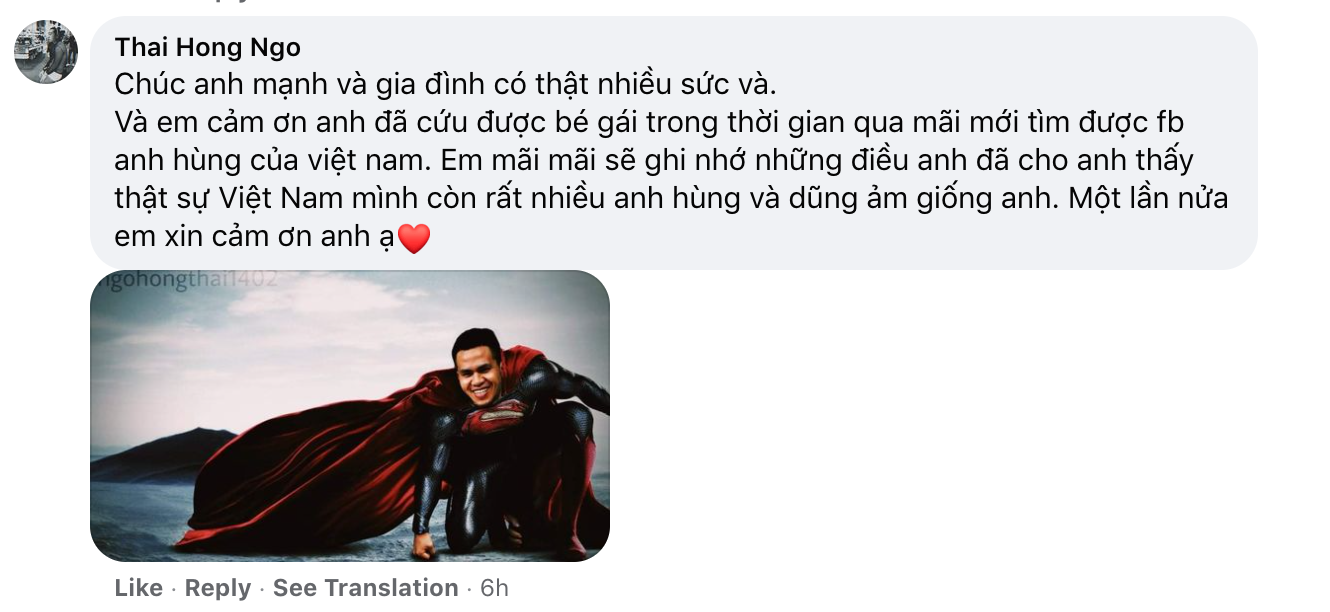 In response to the messages and requests to send him gifts and money, Manh said he doesn't want to accept anything he hasn't earned himself.
"I don't see myself as a hero," Mnah said. "I just want to do good."
---
Today's top stories