A TikToker's "joke" about drugging her boyfriend with NyQuil so that he can't hang out with friends is sparking a conversation online, with many claiming that if the roles were reversed, a lot more people would be upset.
The video was posted to the couple's joint account, @migoandjay, and eventually reposted to Twitter, where the conversation continued.
In the video, which has been viewed over 2.6 million times since being posted on Monday, Jay dances as she pours a mixture of NyQuil and juice into a glass, under the caption: "Attention ladies: when he says he going out with the boys later!!"
She then brings the drink to Migo, who's sitting at the table. She dances away, lip-synching to the track.
The next set of shots shows Migo "sleeping" while stretched out on a recliner. Jay then puts a blanket over Migo as he sleeps before doing a victory dance.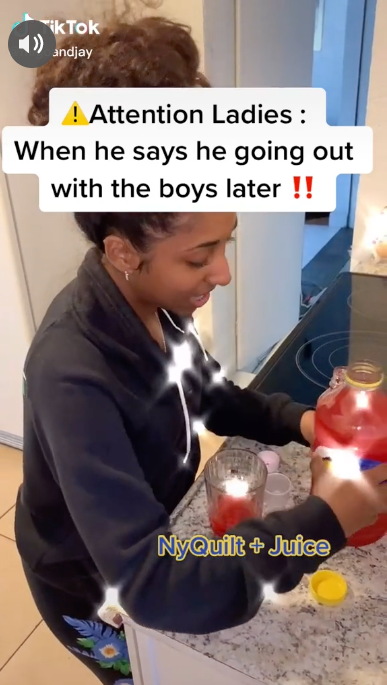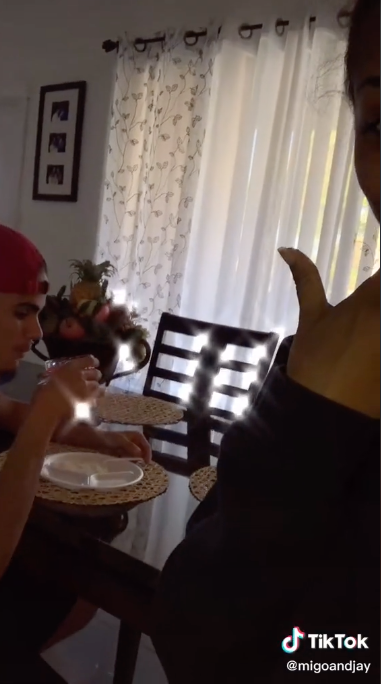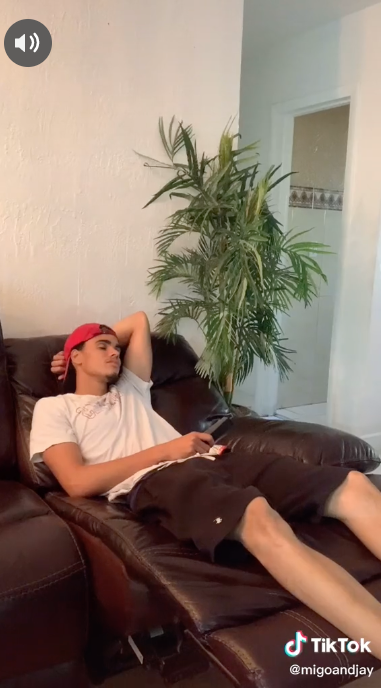 Many viewers are expressing outrage over the video and are pointing out that non-consensually drugging a significant other is domestic abuse and has the potential to be fatal.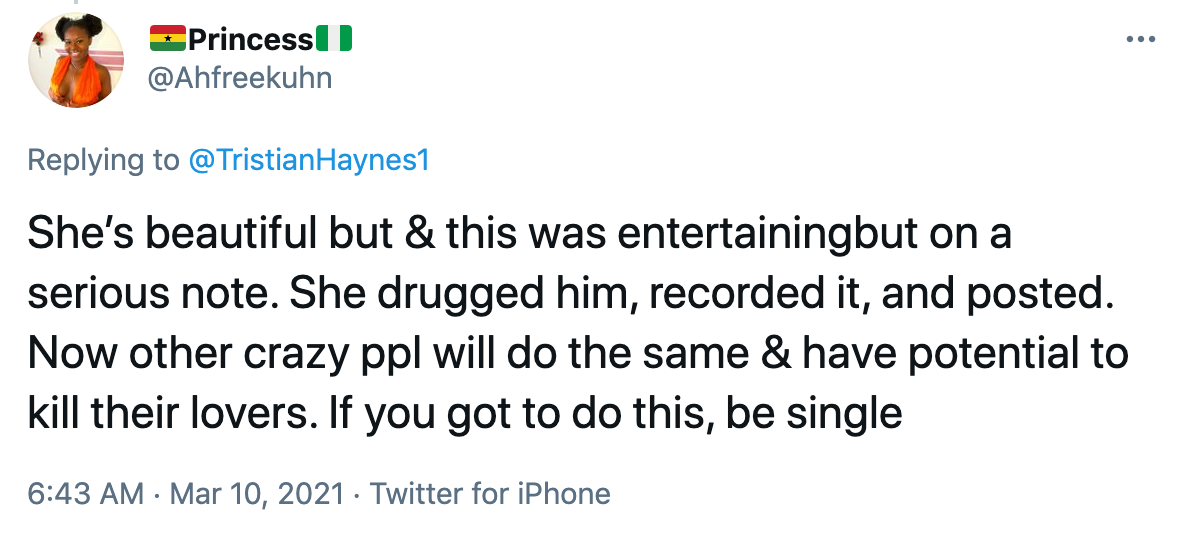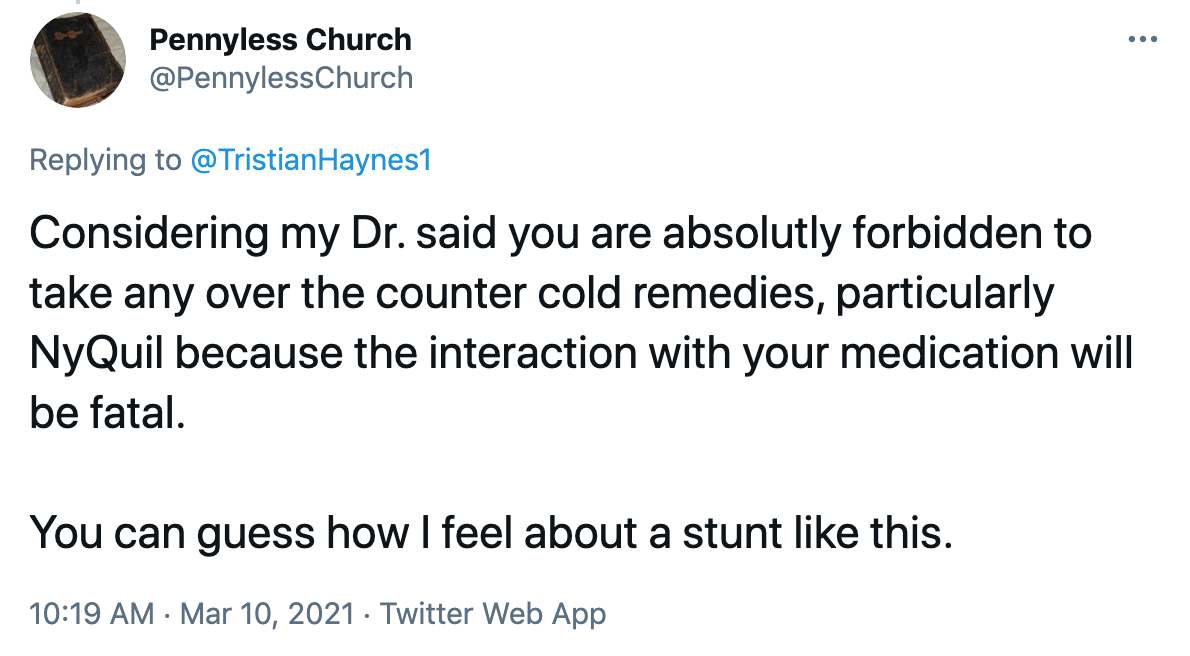 While it is obvious to some that the video is a joke due to the use of the #justjoking hashtag and how the video was filmed, it isn't clear to everyone. And even others who know it's a joke don't find the video very funny. "Y'all this is not funny. She's depicting drugging her bf to keep him from going out… y'all this is deplorable," one said.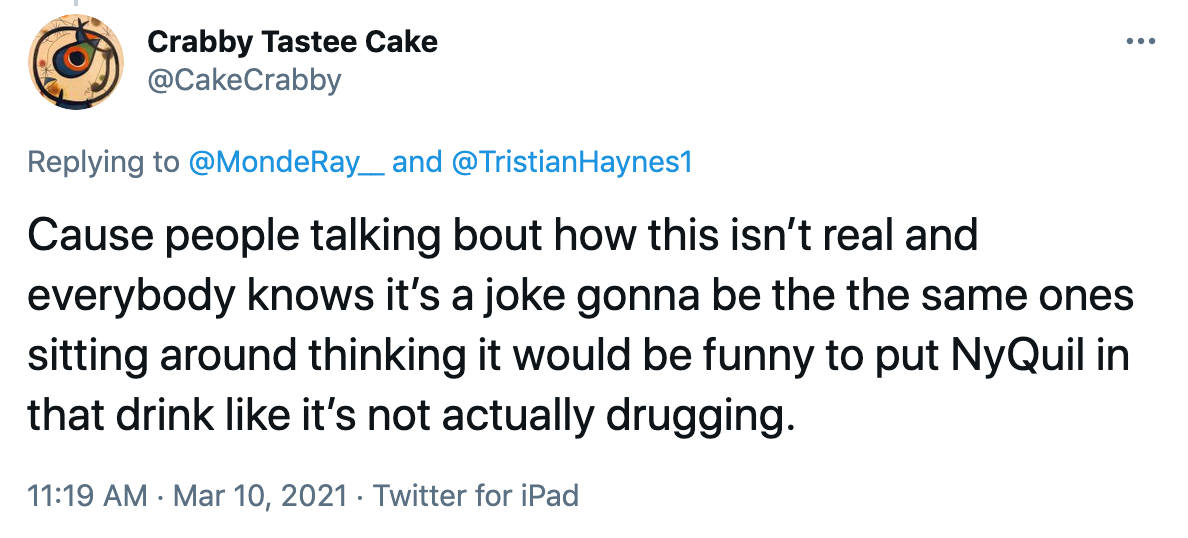 Some believe the video exposes a double standard. "If the roles were reversed we would be up in arms. This is disgusting controlling behavior. It isn't funny," one said.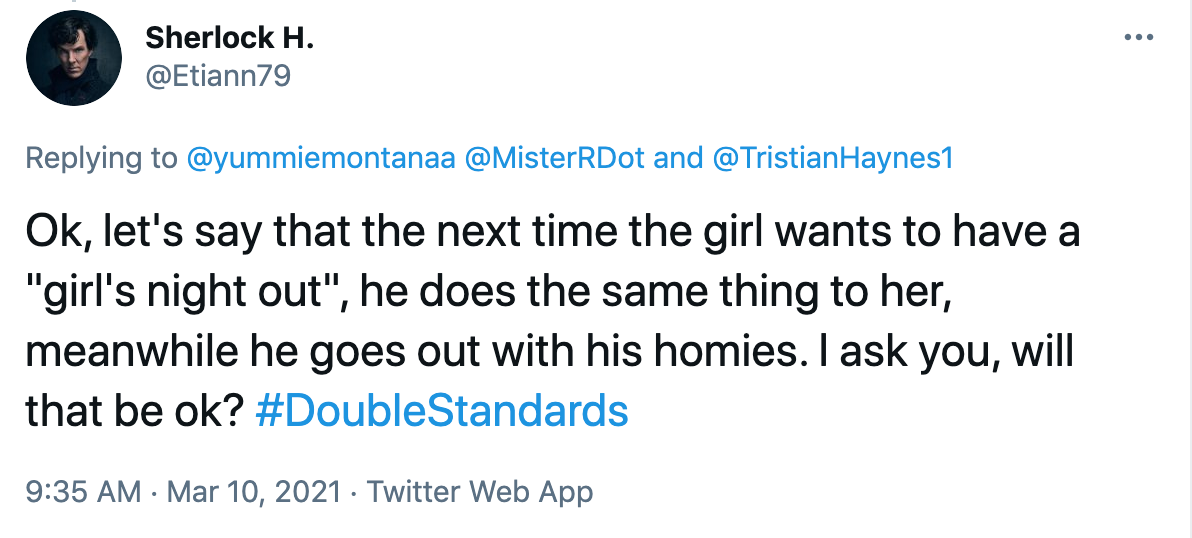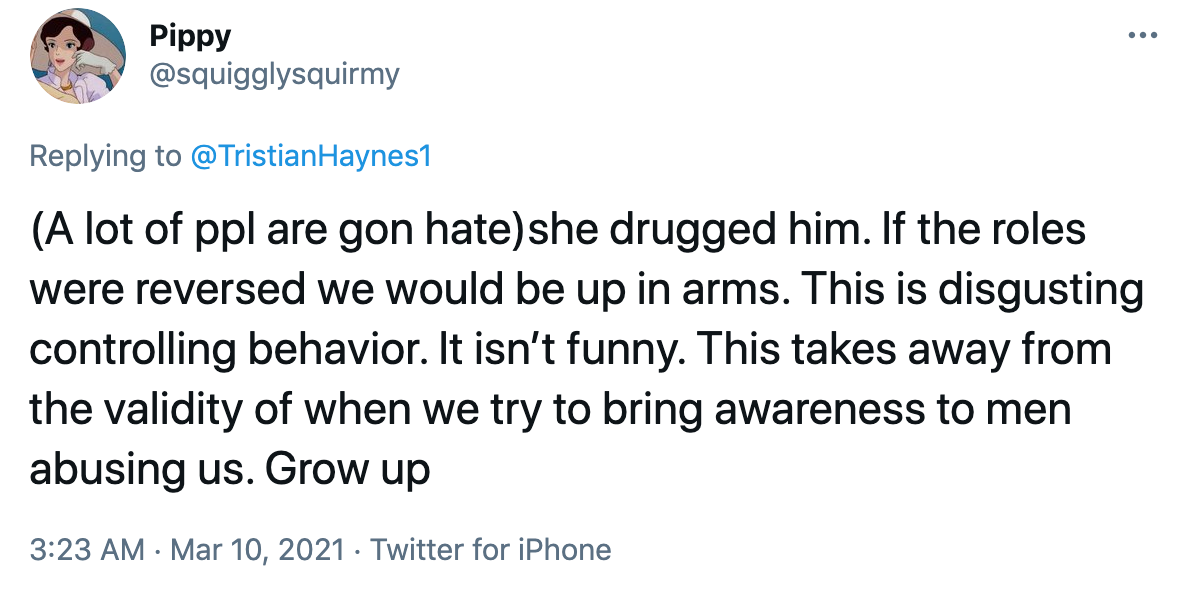 The skit drew many comparisons to Cardi B, who sparked outrage in the past over comments about drugging men before robbing them, and Bill Cosby, who was convicted of drugging and assaulting numerous women.
Following the backlash, Jay and Migo posted another video clarifying the whole thing was a joke that Migo was in on. He did not drink any of the spiked juice, they said.
They also apologized to anyone who found the video "insensitive," saying their intentions were to make a funny skit and that they aren't encouraging people to do it.