TikTokers are lauding a woman who caught her boyfriend cheating after tricking a restaurant into letting it slip.
Felicia Burzotta, @feliciaburzotta on TikTok, had a hunch her boyfriend was cheating on her for a month after finding lipglosses and sunglasses in his car and because of one girl who he was keeping around in his life. Burzotta was out of town, visiting her family in New York, and she suspected her boyfriend was lying when he said he was having dinner with the boys.
"Women's intuition," Burzotta says in a TikTok. "(The other girl) was always around. You just couldn't get rid of her."
He FaceTimed Burzotta right before going out to eat, and Burzotta knew he wouldn't think she would call the restaurant. Burzotta pretended she was coordinating a surprise birthday party for her boyfriend and asked the hostess who was already at the restaurant with him: his sister or his friends.
After the hostess confirmed what he looked like, the hostess said he was with his sister.
"He has two sisters," Burzotta said in response. "Is it the brunette sister or the blonde sister?"
"Mind you, I'm looking for a blonde bitch," Burzotta says in another TikTok video.
The hostess confirmed it was the blonde sister. The next day, Burzotta said she found a fake eyelash in his bed and confronted him because she had eyelash extensions at the time and did not wear glue-on eyelashes. Burzotta said she didn't expose herself when confronting her boyfriend and instead told him one of her friends saw him and the girl together.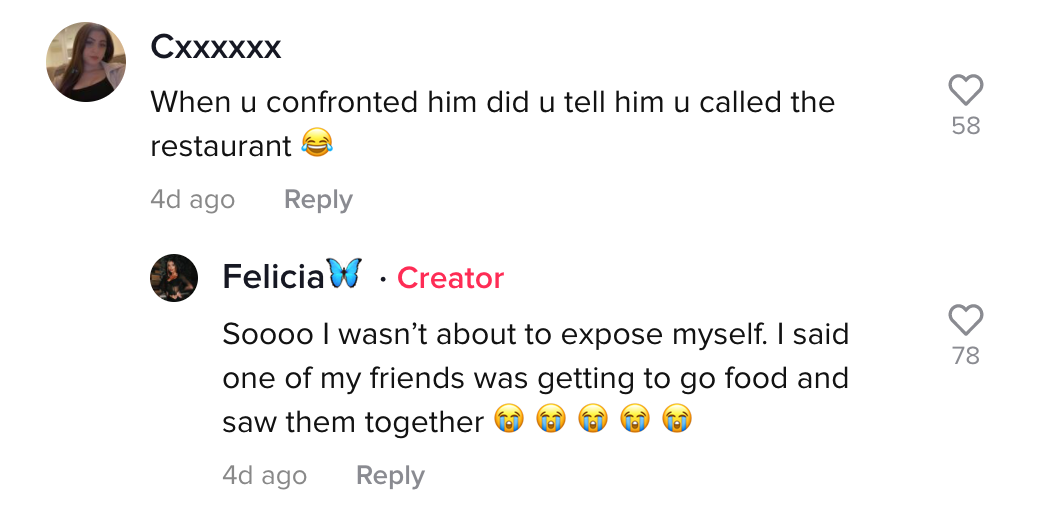 The couple has reportedly broken up, and she said her now ex-boyfriend started dating his girl best friend a week later. But Burzotta said she was living her best life and that his friends have even hit her up on Instagram.
"He's community dick as far as I'm concerned," Burzotta replied to a comment asking about his reaction to her leaving him.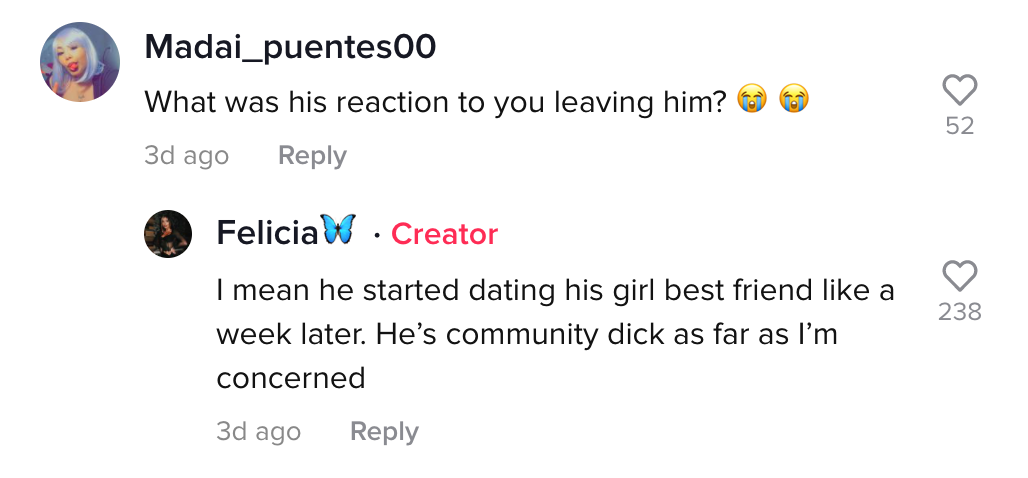 "[The hostess] saved me," Burzotta said. "I know my worth. Period."
Her first video, where she explained the cheating scandal, has received more than 4.6 million views. People in the comments said they love her energy and are taking notes for how smart she was for calling the restaurant.
"You didn't lose your mind sis," one user commented. "You USED it."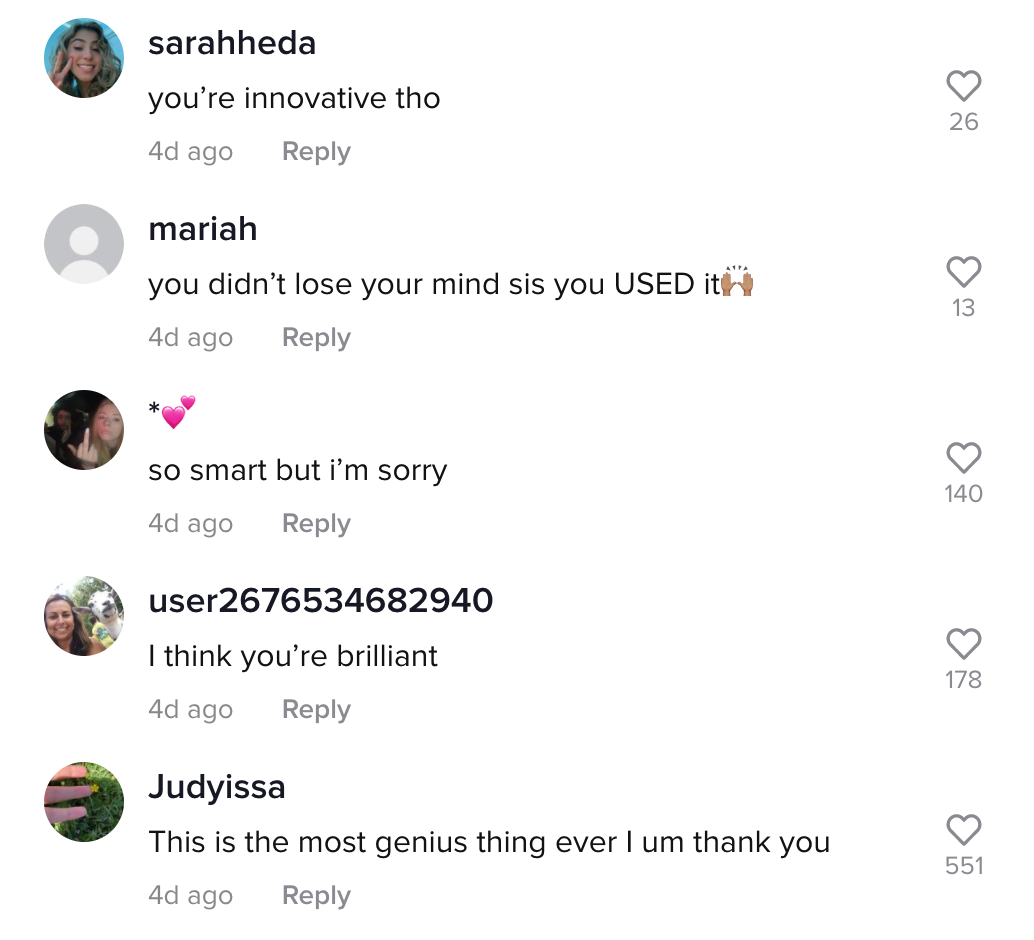 In terms of revenge, Burzotta said she became a "spiritual baddie and forgot about him."

Felicia Burzotta did not immediately respond to the Daily Dot's request for comment.
H/T Indy100