A serial "Starbucks Karen" Amber Lynn Gilles is back on the loose in San Diego, with a recent viral video of her threatening to sue a Starbucks location after she's refused service for not wearing a mask.
Gilles approached the Starbucks drive-thru for water and cake pops. As the doors open, the masked employee asks if she has a face mask. Gilles, managing to both film and hold out a small doctor's slip, replies, "I don't, and I have a medical exemption."
The employee walked away and came back with the pops, apparently assuming Gilles would put on her mask when she arrived. Evidently looking for a confrontation and armed with misinformation, Gilles did not don her mask.
"Wow, they just shut the doors, they won't even serve me," she says.
The employee asks if Gilles is recording. She responded that she is "live."
"I'm sick of being discriminated against, and I don't have a mask."
But then she says she does have a mask, and also a "medical exemption," and then promptly drops the piece of paper, forcing her to get out of the car to retrieve her golden ticket.
The employee shut the drive-thru doors as the COVID denier approached to keep a distance from her. Gilles turned it up a notch, raising her voice and demanding the employees' names at the location—and claiming discrimination to the manager.
"Are you aware of California 51 A?" Gilles asked, before providing a broad reading of the Unruh Civil Rights Act, without other state-guided context related to COVID and mask-wearing.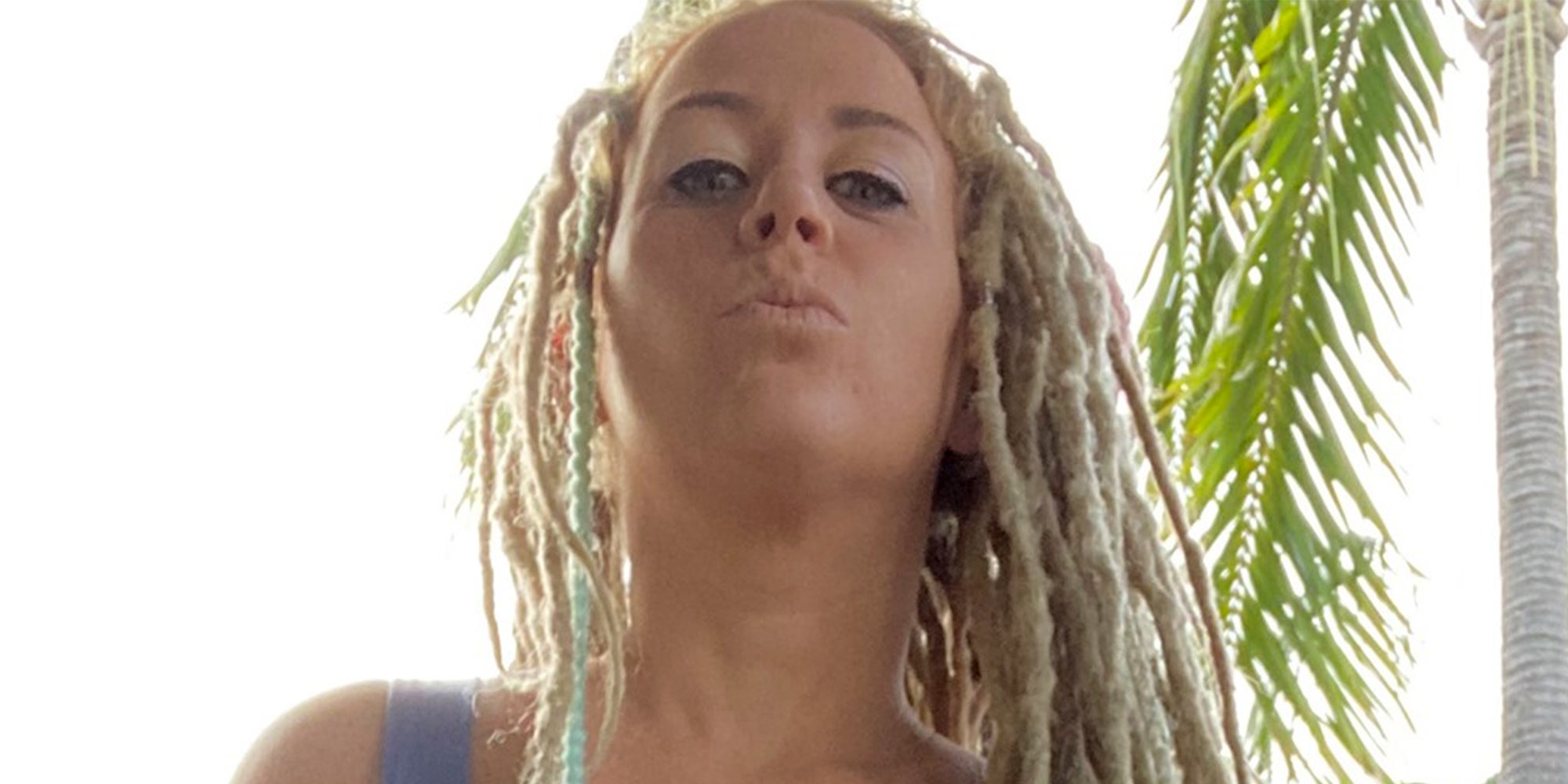 The full first consequential statement of the state law says: "All persons within the jurisdiction of this state are free and equal, and no matter what their sex, race, color, religion, ancestry, national origin, disability, medical condition, genetic information, marital status, sexual orientation, citizenship, primary language, or immigration status are entitled to the full and equal accommodations, advantages, facilities, privileges, or services in all business establishments of every kind whatsoever."
Gilles' issue is whether she can prove she meets the thresholds required under the act or under the American Disabilities Act, which would be specific to her "disability." Gilles would require detailed proof; merely waving a small doctor's slip would not automatically provide her protection. Some groups have already said enforcement of face masks in places of business would likely not be termed a violation of civil rights.
California mandated face masks, likely understanding the legality and likelihood of Unruh/ADA enforcement.
The wildly problematic Gilles was first made infamous in her dispute with Starbucks barista, Lenin Gutierrez, when he asked her if she could put on her face mask.
"No, I don't need one," Gilles told him. She replied before he could show her a paper explaining the company's mask policy during the coronavirus pandemic.
Per the New York Times report: "He said she started 'cursing up a storm' and called people 'sheep' before walking out. A few minutes later, she came back, he said, and asked for his name, took a photo of him, and said she would call the corporate offices."
After the video went viral, an online fundraiser was created in response to the altercation.
In San Diego, ABC10 News reported that a stranger named Matt Cowan wanted to help Gutierrez, so he started a GoFundMe, which eventually hit more than $100,000. Gutierrez said he planned to use the donations to further his education and continue his pursuits in dance.
However, Gilles has other plans: to sue for half the money raised for Gutierrez.
"It was discrimination, and everybody is OK with it and enabling and rewarding that behavior," said Gilles to ABC10 News, before saying she has asthma and gets mask-acne. "So there's several things going on and not only that but it doesn't even work."
She presented ABC10 News with documents to prove her medical exemption: A pelvic exam from 2015 and "a handwritten note with letterhead from a San Diego chiropractor who she asked not be named." It read, "Amber has underlying breath conditions that prevent her from wearing a mask or any type of facial covering whatsoever. Please contact me if have any questions."
Subsequently, as mentioned in the video, she started a run-on sentence-riddled fundraiser called, "Redress Defamation of Character," to pay for lawyer fees to sue for defamation.
---
Today's top stories