As crowd-less events become more common during the coronavirus era, it looks like everyone, from rappers to WWE, is adopting a new way to entertain crowds remotely. However, stadium sex dolls employed by FC Seoul, a South Korean football team, have been largely received as taking things one step too far.
Unhappy with empty stands at football matches, FC Seoul in South Korea placed sex dolls throughout the stadium to make it look like they had an audience during its playoffs against local team Gwangju FC.
The New York Times reported that the clothing worn by the stadium sex dolls had visible ad placement for manufacturers of sex toys, amongst other indicators that they weren't just normal (if creepy) life-size dolls.
The football club issued a statement on Instagram where it apologized to its fans for the use of the stadium sex dolls, and the statement reportedly reads that they "wanted to do something light-hearted."
This isn't the first time that event organizers have used stand-ins for human attendees, though this is likely the first documented instance of adult dolls being used in what is almost certainly not their designed purpose.
According to Time Magazine, football clubs in Germany like Borussia Mönchengladbach have used cardboard cutouts of fans to compensate for the dip in the atmosphere that crowd-less events suffer from.
Judging from the backlash from fans as well as the internet in general, it does not look like sex mannequins will be the way of the future when it comes to recreating the feel of being at a stadium event during lockdown.
With things continue to progress and some countries increase their social-distancing regulations, it's likely only a matter of time before we see another well-intentioned attempt at bringing life back to "normal" backfires again.
---
LISTEN UP: Will Sex Robots Ever Replace Your Human Partner? (Probably.)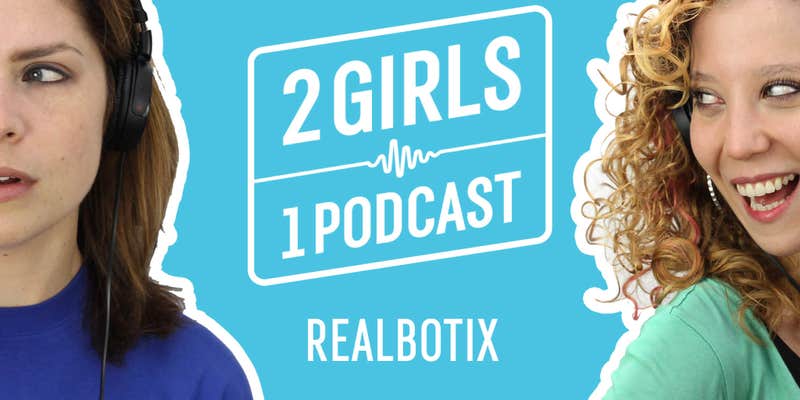 In episode 57 of 2 GIRLS 1 PODCAST, Alli and Jen speak with Susan Pirzchalski, the chief robotics engineer of Realbotix, who is working to make the popular Real Doll sex toys come to life with sophisticated personalities.
Subscribe to 2 GIRLS 1 PODCAST on Apple Podcasts, Stitcher, Spotify, or wherever you get your favorite podcasts!
---
READ MORE:
H/T New York Times