A video has surfaced showing a dog attacking an officer who was among a group of officers attacking a protester.
The video, posted on Saturday, has so far been viewed more than 5 million times.
The video was originally posted on the Twitter account of Apex World News on Saturday, which claimed that the incident took place in Bristol, U.K., and identified the victim as a photographer.
It shows a group of four officers zeroing in on the victim, dragging him and pushing him over a street divider. For a few seconds, the victim is seen with his head down and legs up as an officer pushes him down and hits him.
The officers then pull him up and drag him around as he tries to pull away from them.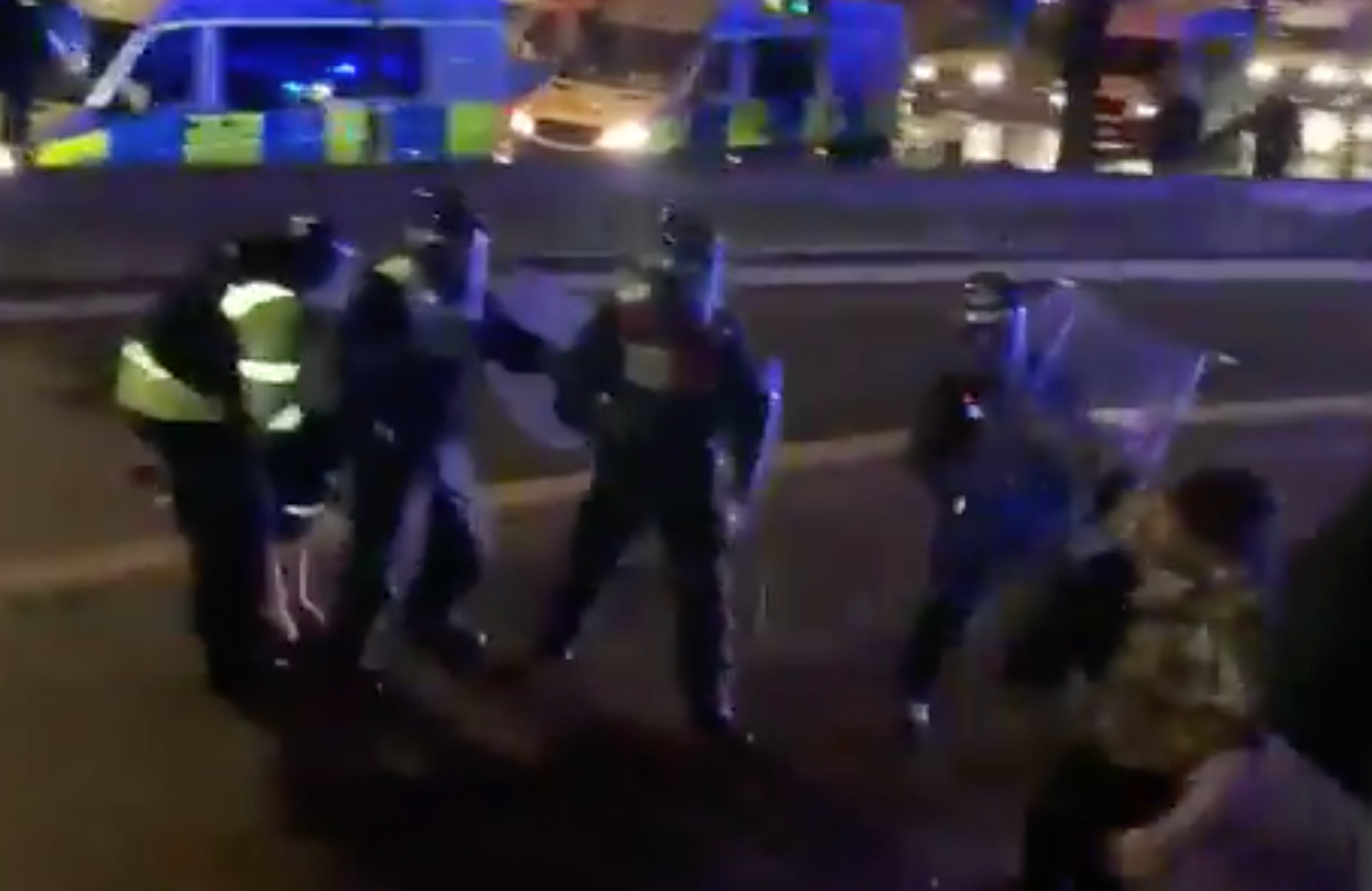 A police dog starts barking and jumps and bites one officer who is holding the victim. Another officer tries to hold the dog but it lunges toward the leg of the officer it had bit.
Meanwhile, the victim is able to set himself free.
People on Twitter rejoiced this mini victory and lauded the dog, with many commenting on how the dog was doing what it was trained to do: Attack an aggressor, which was the officer in the case.
"Well, they are trained to stop agression (sic) aren't they?" wrote one user, quoting the tweet.
Some shared an old meme, claiming how dogs are the only "good cops."
"Not all cops," wrote one user.
Bristol has been immersed in protests against the police since March 21, when the protests reportedly turned into a riot.
Since then, the protesters aimed to keep it peaceful, according to the Guardian, but their events last week were interrupted by the police and turned violent.
---
Today's top stories