Influencer Mikaela Testa, who you may recognize from an unfortunate viral moment last year, was hit with a temporary TikTok ban this week over her racy photos.
Testa made headlines last year after a tearful video, posted to Instagram, went viral. In it, Testa decried Instagram's decision to hide likes on posts from followers. For Testa, who was making a profit off the photo-sharing platform, the decision had potential to impact her income.
Since last year, the 20-year-old Australian has carved out a whole new niche for herself. She no longer limits herself to Instagram, now making far more monthly from her uploads to OnlyFans and TikTok. Unfortunately, her tendency toward the provocative earned her a ban on the latter.
The ban appears to have been motivated by some of Testa's more suggestive content. Several of Testa's TikToks feature her in racy outfits, with her breasts and buttocks used as focal points. Her profile picture, which has also been shared on Instagram, has also been noted as a potential culprit.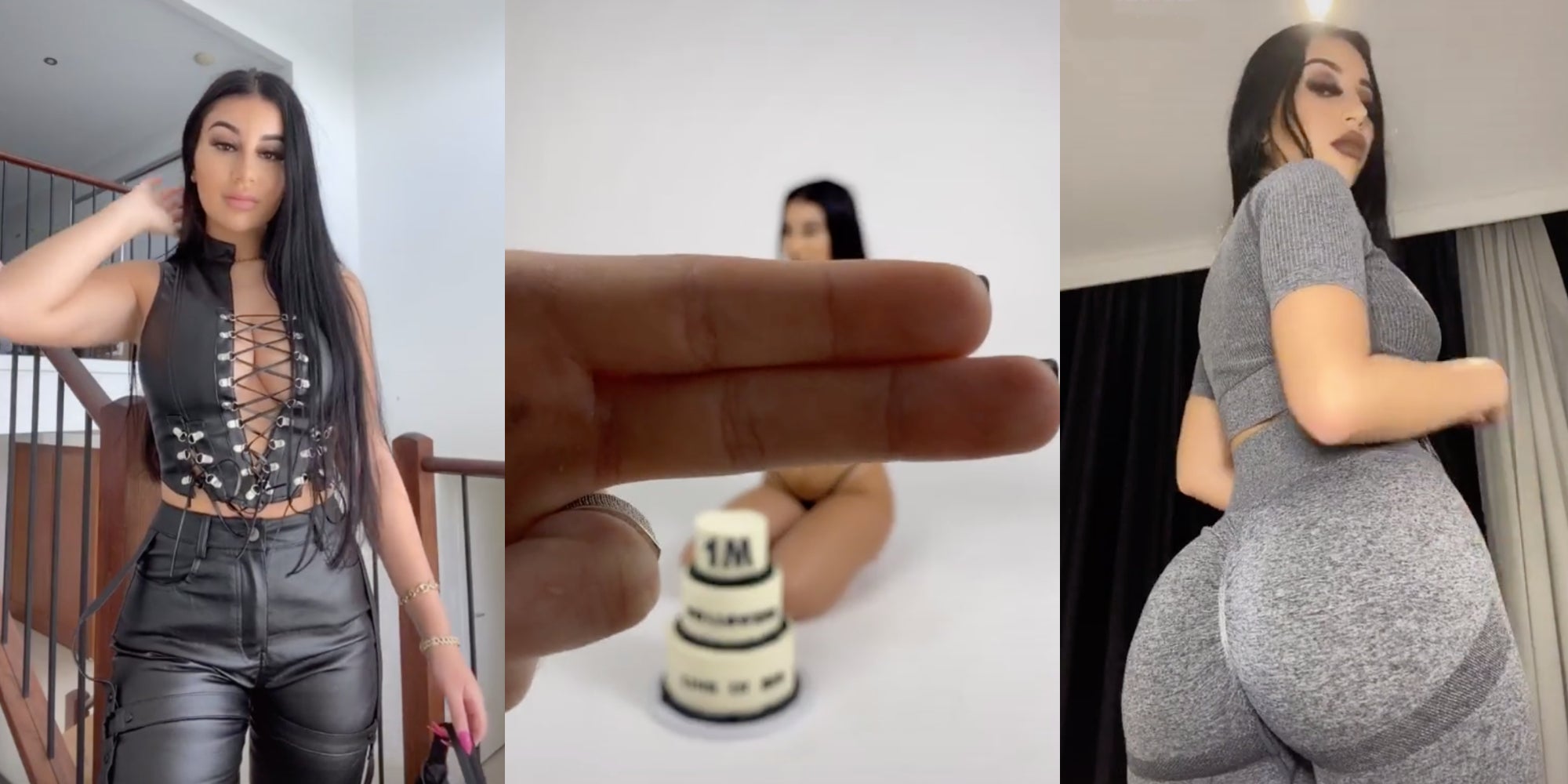 In the profile picture, the under portion of both Testa's breasts are on full display.
TikTok listed "multiple community guideline violations" as the reasoning for her ban. In response, Testa told news.com.au that she hasn't done anything wrong. "The most it would have had is cleavage through a crop top," she said. "But nothing more than what Lizzo or any other body positive influencer would post."
Some sexist fans noted that the ban likely came because Testa "can't keep her clothes on." Testa's fans flocked to her defense, however, tearing apart negative commenters and urging Testa to keep being "such an inspiration."
Until her regular TikTok was up and running again, Testa used a secondary account. There, she jumped right back into the fray, posting her usual content documenting the luxurious life she and her boyfriend live.
TikTok quickly reinstated Testa's original account, which is already back up and running. For now, it appears that she plans to post on both.
We reached out to Testa.
H/T News.au.com