Professional Anarchists is an ongoing photo series by Lisa Allen that aims to capture the peaceful demonstrations against the Trump administration and to meet the ordinary people behind them—to learn why they march and to put a face to the new resistance movement.
On Sunday morning, a group of protesters gathered just outside the White House to raise awareness and support for LGBTQ rights. The rally, which was organized via Facebook, came in the wake of President Trump's removal of protections for transgender students in late February and a flurry of attacks against LGBTQ centers across the country. Indeed, mere hours after the peaceful protest, the LGBTQ community center in Washington, D.C., was vandalized and a staff member was assaulted.
But for a few brief hours, those present at the rally were reminded that they're not alone in their struggle and there's strength in their numbers.
Achim Jeremiah Howard, 46, founder of DC Trans Men Rising
"The reason why I'm out here is for the rights of transgender youth. Trump stepped overboard when he rescinded something that was to protect the trans youth in schools. To him, bathroom laws may not be a big issue, but to someone who's transitioning, they should be able to go to the bathroom anywhere they need to go, whichever they see fit for themselves.
"I'm also protesting for my trans sisters who are being killed, and it seems like this administration is taking transgender individuals as a joke… It's not about us. It's civil rights. It's about human rights. As human beings, we should be able to go wherever we need to go. And I'm speaking for my trans brothers and sisters who may not look the part. I blend in and God has blessed me on that end, but I'm speaking for the ones who can't, or who are just starting their transition.
"And Gavin [Grimm], I admire him as a young man and he has my total support. All the youth, trans youth, has my support because it's very important to really be able to be who you are. This is the year 2017, not 1862… And [Trump], he's trying to take us back and not move us forward and that's not right."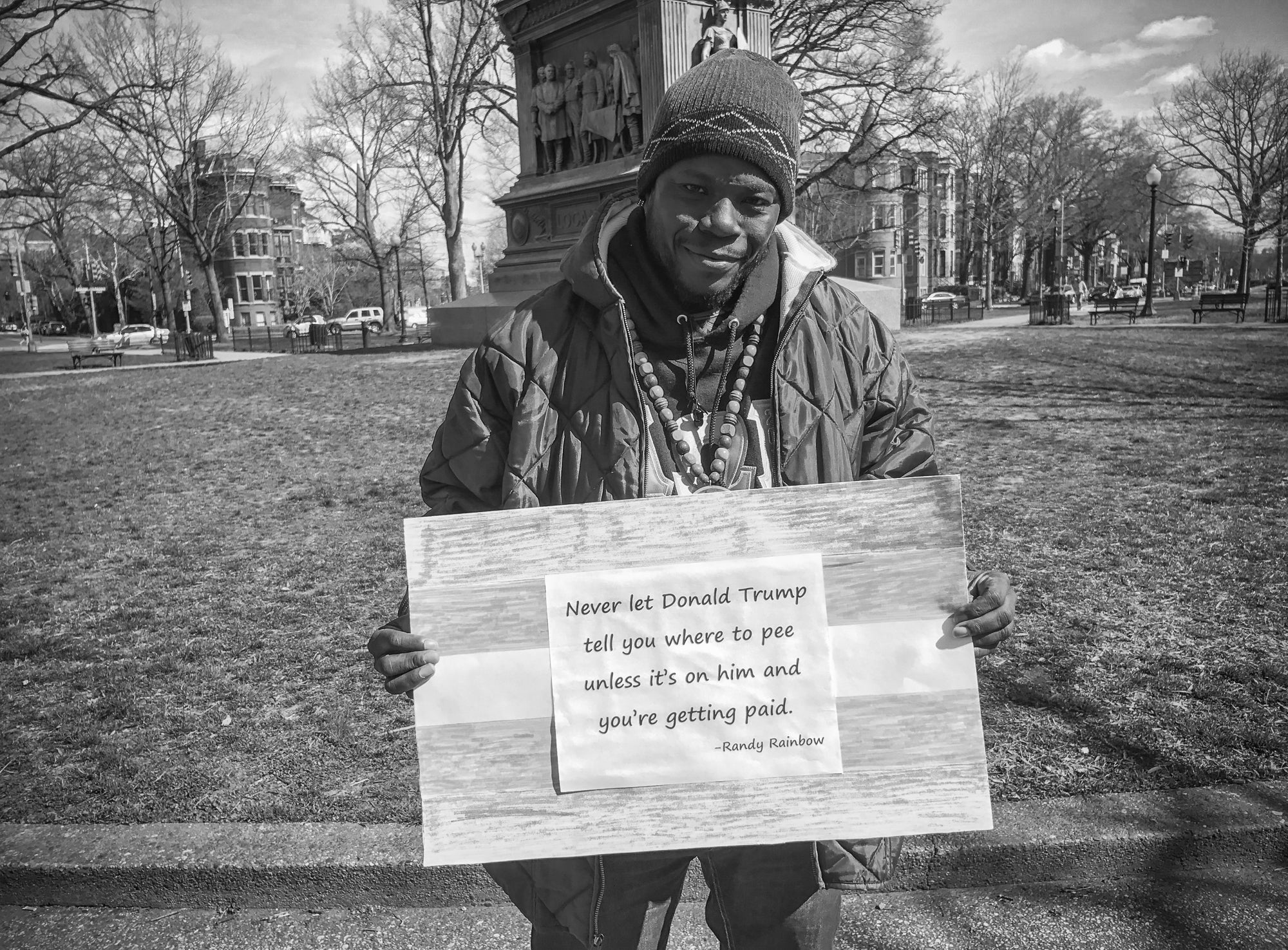 Tammy Nelson, 49, of Cheverly, Maryland
"It's important to me that my friends and family and everyone who was here today knows that I am an ally and I want to do whatever is helpful to make sure that people feel safe and accepted for who they are."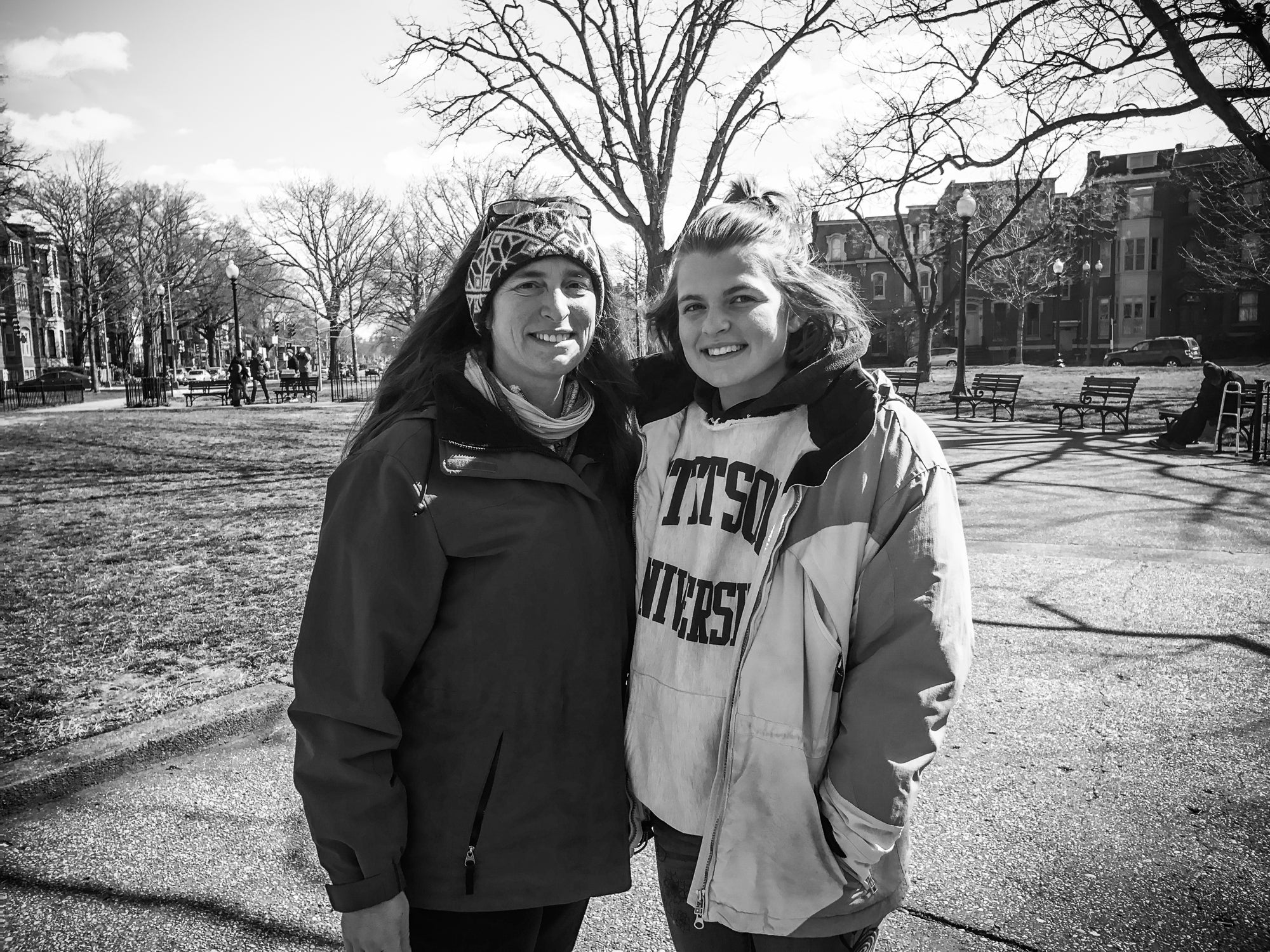 Melissa Werner, 48, of Washington, D.C.
"I'm protesting in support of LGBTQ rights and safety, which was the theme of the march. This is always an issue for me, but there's really been an assault recently on lots of folks who haven't had equal rights and are vulnerable. I feel like it's really important to stand up and show my support publicly."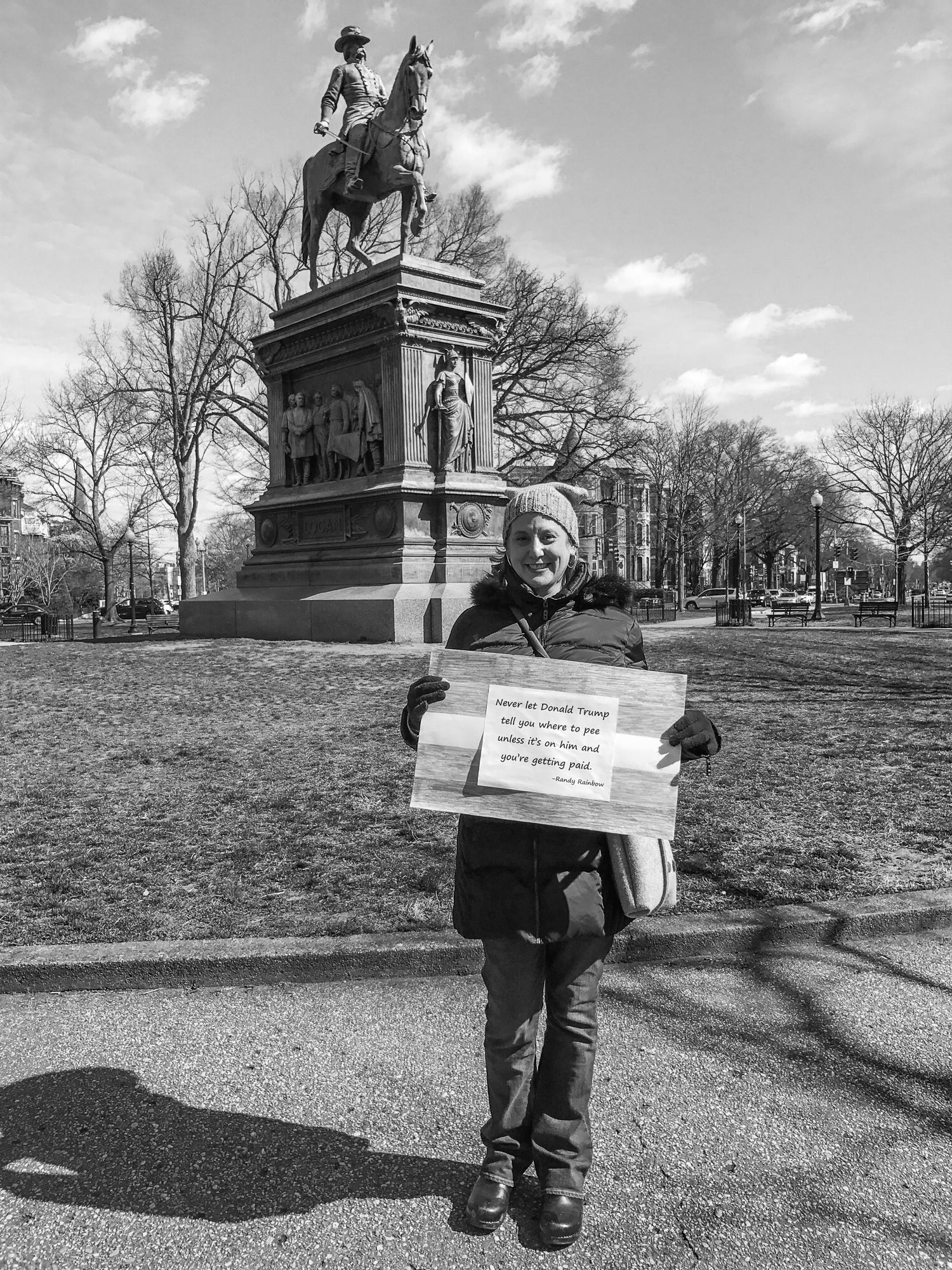 Lisa Allen is a freelance photojournalist covering events and activities in Washington, D.C. She lives with her fiancé, cat, and guinea pig, and is a member of Studio Gallery in Dupont Circle.