Los Angeles Police Department (LAPD) officers reportedly "passed around" a Valentine's Day graphic mocking George Floyd.
The photo allegedly features Floyd and the caption, "You take my breath away." Floyd died on May 25 after ex-officer Derek Chauvin pinned his knee on Floyd's neck for over eight minutes as Floyd said, "I can't breathe." The image was reportedly shared among officers, and one officer reported it to officials. The department opened an internal investigation in response.
"Our investigation is to determine the accuracy of the allegations while also reinforcing our zero-tolerance for anything with racist views," Police Chief Michel Moore told the Los Angeles Times.
The department publicly addressed the incident on Facebook and Twitter, saying there are also allegations the image was created by a department employee.
The department added that, as of Saturday night, it "has not identified any actual postings in the workplace or identified that it was in fact our department employee who created the image."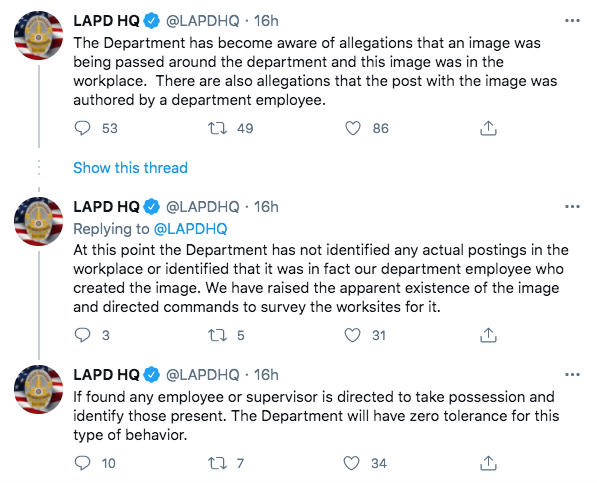 The officer who reported the image is reportedly slated to be interviewed on Monday, and the department said it has "raised the apparent existence of the image and directed commands to survey the worksites for it."
---
Today's top stories
H/T New York Post and Los Angeles Times