Any fan of the brilliant Jim Henson film Labyrinth will recognize this famous line of dialogue immediately: Ello!
While this jaunty little worm may have had less than two minutes of screen time, we remember him perfectly. And thanks to this officially licensed new statue from ThinkGeek, you can gaze upon his peaceful little face anytime you like.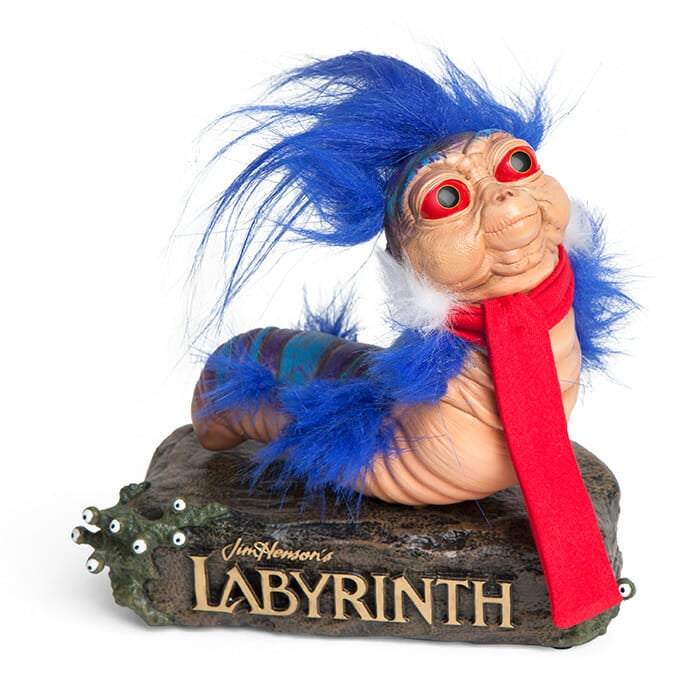 Created using the original puppet itself at Henson Studios, this little guy stands a little over five inches tall and is as close to accurate size as one could imagine. You can also fluff his hair any way you like as it's just like the hair on those weird, nude Troll dolls we all remember. Don't keep him too long, though – the missus is waiting on him, after all.
The Labyrinth Ello Worm statue is $44.99 and exclusive to ThinkGeek and GameStop. The way we see it is, when you happen to find yourself a bit lost (and don't we all at some point), it's good to have a little navigator on your desk. Even if he is a bit bumbling with his directions.
MORE BAZAAR DEALS:
The Daily Dot may receive a payment in connection with purchases of products or services featured in this article. Click here to learn more.