Any fan of skincare knows that there are a billion products on the market that promise to age us backwards, erase all our wrinkles, and basically make us immortal. While those are lofty expectations, there are definitely some out there that have major positive effects on the skin. The HoneyLux Premium Vitamin C + Retinol Serum is one of them.
Presented in a classy black bottle in clean, almost gothic packaging, HoneyLux has definitely got it going on when it comes to looks. But a pretty bottle does not mean we will get results, so let's get to the important stuff: what's inside.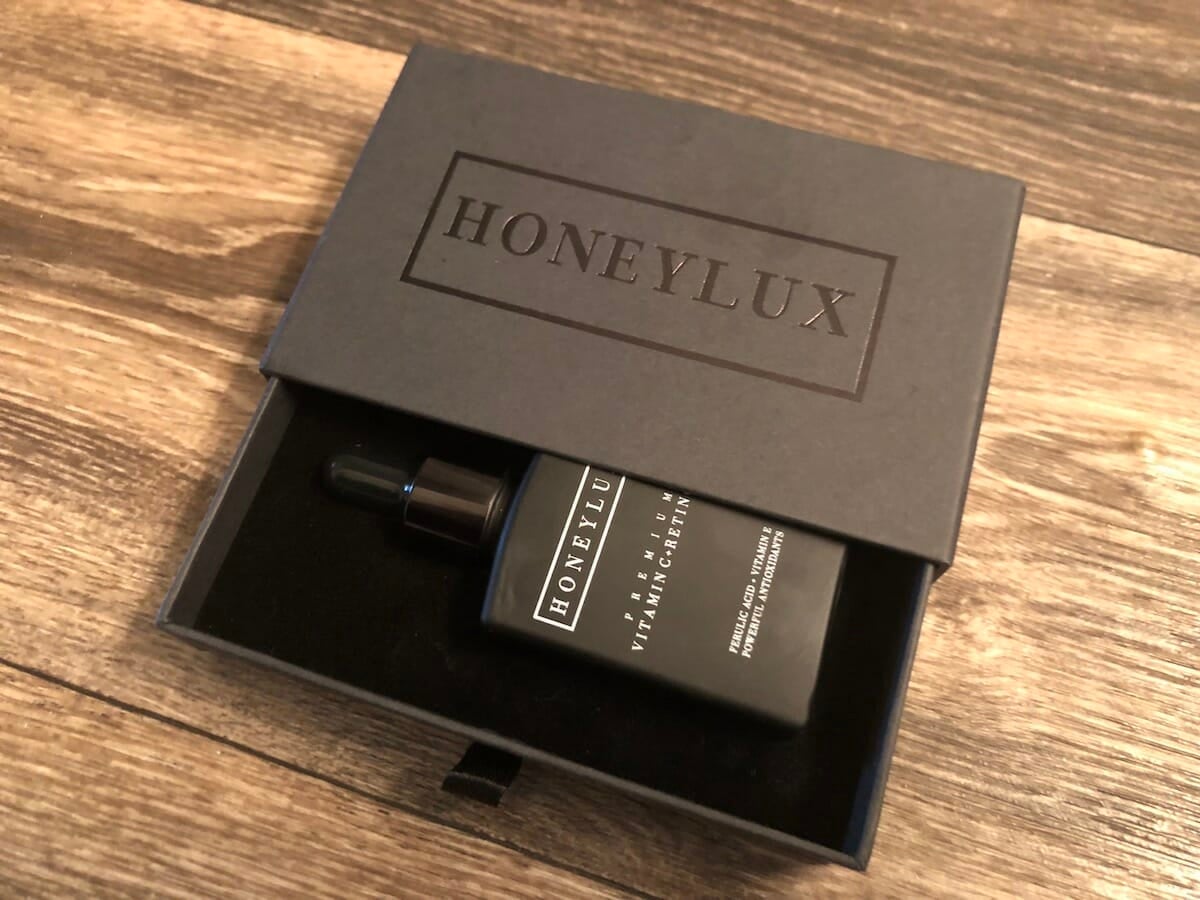 I was excited to give this serum a go as I am an ingredients snob when it comes to skincare, and this one has good stuff within. Both vitamin C and Retinol are major players in this serum, and on their own each is a powerful ingredient. Vitamin C is a natural antioxidant and helps to synthesize collagen, which helps to firm the skin and give it a supple appearance. This is ideal for women in their late 30s and early 40s, as that's around the time skin starts to lose plumpness due to aging. The formula is also organic, and other ingredients include Vitamin E, Vitamin B3 and peppermint oil.
Retinol is also a well-known ingredient, of course, and lauded for its ability to increase cell turnover and fade sun spots and hyperpigmentation. What's especially cool about HoneyLux is that by pairing these two ingredients, the vitamin C actually aids retinol's effectiveness better by stabilizing it. Many vitamin C serums have to be refrigerated because of that, but this one does not. It also turns out the sleek bottle serves a purpose: protecting the vitamin C from sunlight, which also keeps the formula stable.
The texture is of medium density, and it absorbs almost immediately and has no detectable fragrance. This is excellent if you are sensitive to smells. It can be used alone, but I found it performed really well as a part of the product layering routine K-beauty is famous for (and one I swear by!).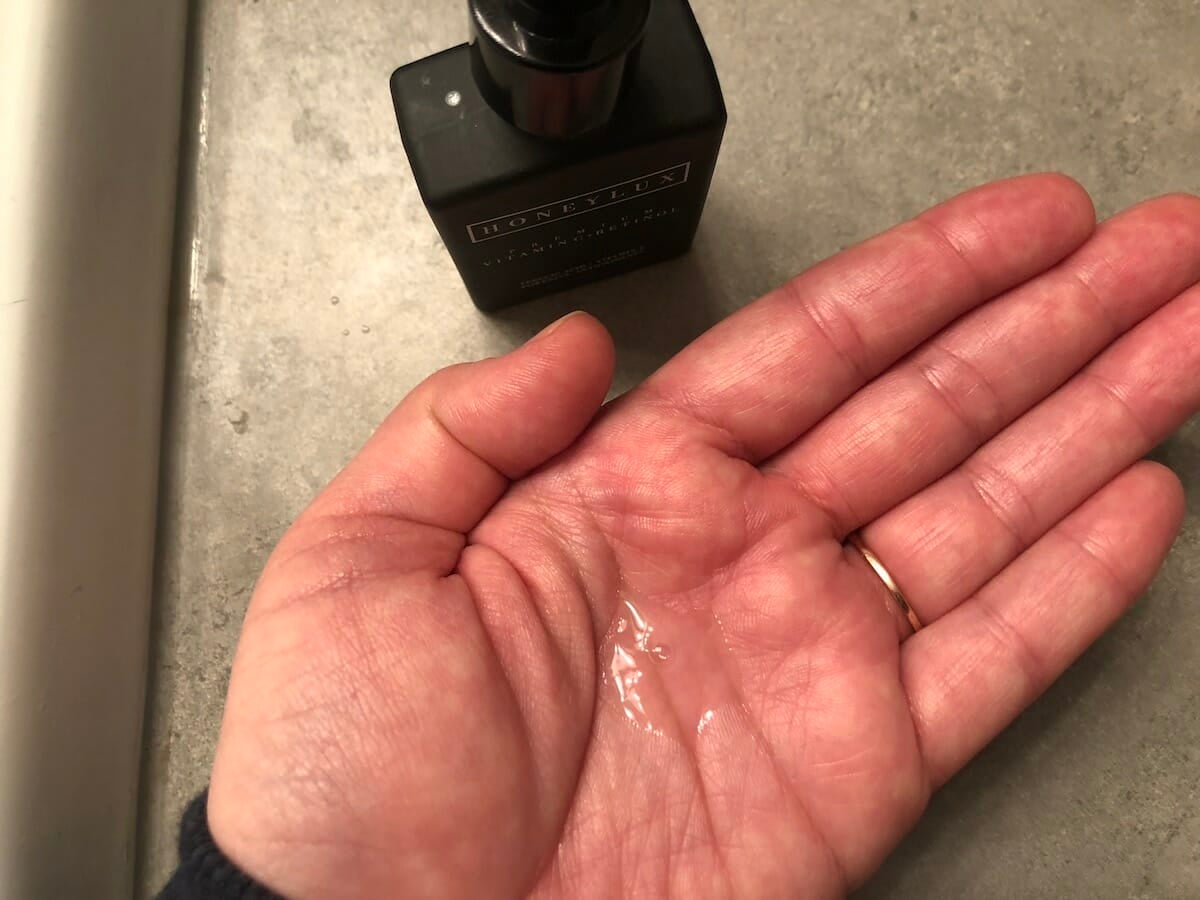 While I did not have sun damage to fade, I did notice a heathy glow to my skin after a week of use. However, HoneyLux has some impressive before and after examples posted on its page, such as the woman below, whose skin has gone from dull and dry looking to glowing and youthful. The sun damage on her forehead is also notably faded. Results like this usually come after weeks of AM/PM use, so you'll have to stay consistent if you want to get there … but it's possible!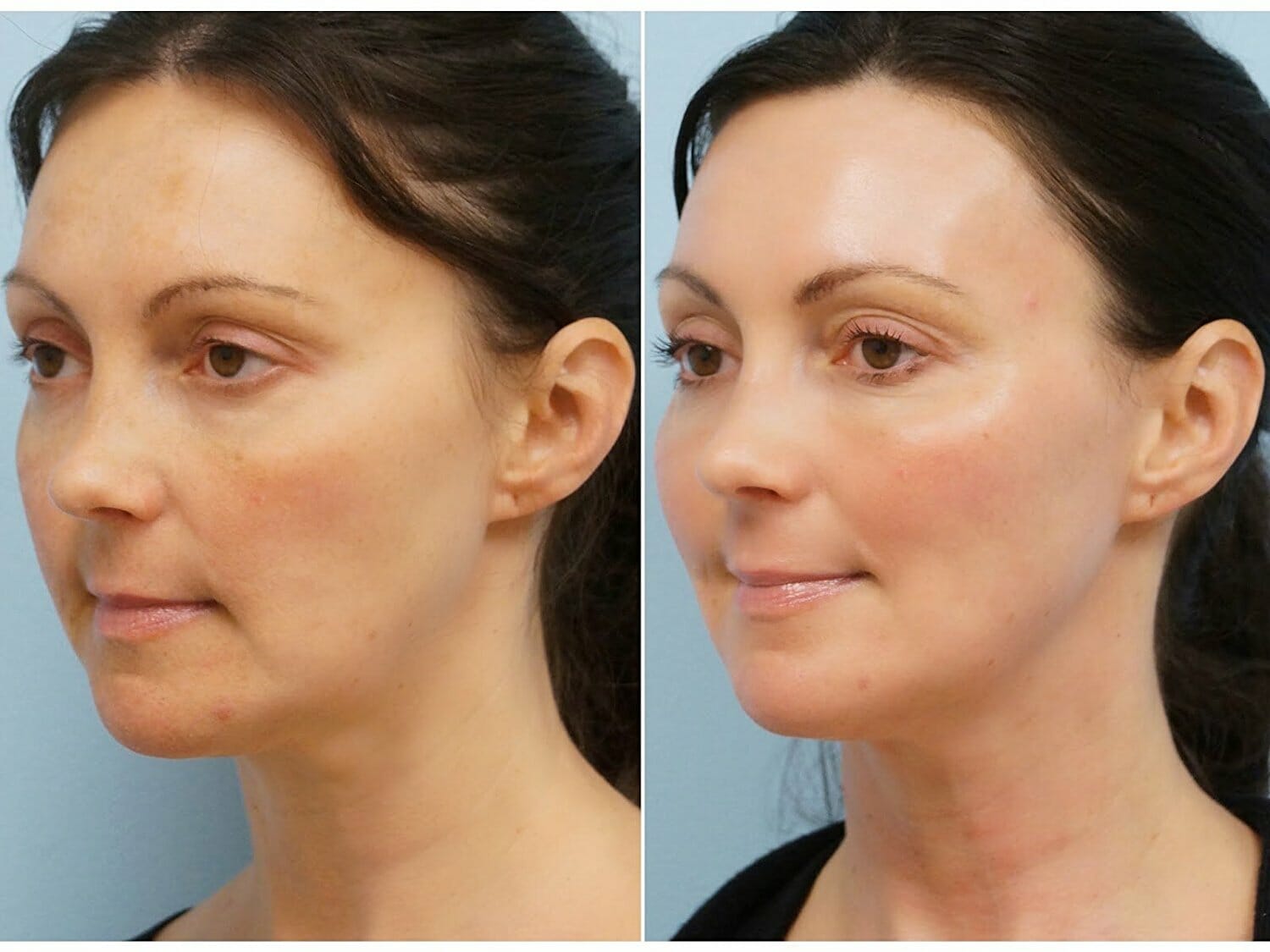 At $75 for an ounce (but with free shipping at least), this is undoubtedly a product for a person looking to get serious about their skincare. I don't personally recommend high cost items often, as I believe there are many options in the beauty world that work well and cost much less. That said, if you're going to invest in anything, serum is the way to go. HoneyLux has proven itself to be a major contender in this test, and it's now in rotation in my skincare routine for the foreseeable future.
MORE BAZAAR DEALS:
The Daily Dot may receive a payment in connection with purchases of products or services featured in this article. Click here to learn more.