Warning: This article contains graphic images and descriptions of violence.
Police have arrested a man after a Georgia woman who met him on Hinge said that he beat her before attempting to shoot her to death last week. Benjamin Fancher, 31, was arrested in New York on Tuesday, according to 11alive News.
On Friday, Brittany Correri shared photos on Instagram of bruises on her face and alleged that the man attacked, beat her, and threatened to kill her with his gun. 
Correri wrote that it was her first date with Fancher, and it was "normal" until they took off from their last location in Atlanta. 
"As soon as we left with no warning he started beating/punching me in my head and face," Correri wrote. "If I would try to leave the car he would pull me back in by my hair or the hood on my hoodie."
She added that the more she pleaded with him to let her go, the more he would beat her. "After hours of being driven around, beaten and held against my will he drew his gun on me and told me that he was going to kill me," she wrote. 
At this point, when she thought her life would end, she was saved by a security personnel on the street, a woman identified as @indiangyrl82 on Correri's Instagram.
Correri shared a series of five photos in the post, which has since garnered more than 21,000 views. In the photos, her lips are bloody and swollen, her right eye is swollen, and there is a cut above her left eyebrow. 
Correri told WXIA-TV that Fancher punched her on her forehead, temples, cheeks, jaws, throat, arms, and back. "He was just telling me that the date cost too much that I'm not worth that," she said. 
Police arrested Fancher on Tuesday in Kent, New York, after a woman he was supposed to go on a date with called cops on him. She reportedly identified him through Correri's story, according to WLTX-TV. 
In a statement to the Daily Dot, Hinge condemned the attack and said it's are cooperating with law enforcement on the matter. 
"The violence she describes is horrible and is something no one should ever have to experience," Hinge said in the statement. "Our moderators reviewed this report and immediately removed and banned the individual from our community."
The spokesperson added that as soon as any such incident is reported, the team follows up immediately and contacts the user to inform them that the abuser in question has been banned and offer cooperation with law enforcement. 
It's unclear if Fancher met the other woman through Hinge and/or when Fancher's account was banned on the app. Hinge didn't immediately respond to the Daily Dot's inquiry on this matter.
Correri also posted photos from Fancher's Hinge profile on her Instagram to alert others, according to WXIA-TV, but those photos were not available on her Instagram on Wednesday when the Daily Dot ran a search.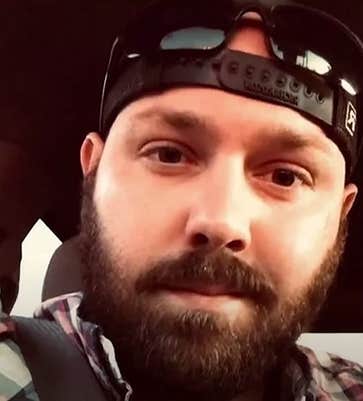 On Tuesday, Correri posted a photo of Fancher's mugshot and said she is "FLOODED with emotions." "I cannot thank each and every one of you enough for using your voice and platforms to find Ben," she wrote. "We found him because somebody recognized him from social media!! I am overwhelmed."
In a follow-up post on Wednesday, she thanked her supporters but also pushed back against people who victim-blamed her.
"I take full responsibility that I shouldn't have gotten in the car with Ben however that does not mean that it is okay to be beaten and nearly killed by him," she wrote.
Many in the comments showed support for this statement, reminding her that she shouldn't be blamed in this situation. 
"You don't deserve to be victim shamed and what happened to you could be any one of us single females," wrote one user. "I stand behind you. If you need a big crowd at court for support, I'll be there!"
If you are a victim of domestic abuse or want more information on domestic violence and resources for victims, contact the National Domestic Violence Hotlineonline or at 1-800-799-SAFE (7233).
---
Today's top stories