Revolutionaries are rarely appreciated in their time.
A new viral TikTok shows an irate "Karen" leading a one-woman crusade inside a Las Vegas Chipotle, urging other customers to shed their masks with her and calling face masks "modern-day segregation."
The video, uploaded yesterday by Jordan McIntosh (@jordanlynnmcintosh), has already been viewed more than 133,000 times. The text over the video says, "Tell me you're a Karen without telling me you're a Karen."
The clip begins with Chipotle Karen berating the restaurant employees over the long wait time for her and other customers to get their food.
"Look at all these people waiting," Chipotle Karen demands. "Forty-five minutes they've all been waiting."
Karen's outrage earns applause from other customers, who are either famished or just mocking her.
Chipotle Karen then decides she's had enough.
"You know what? Fuck your mask!" she shouts as she marches toward the door. "Fuck all you people. I'm taking a stand. Thank you. Thank you. Fuck all the masks. Fuck 'em."
On her way to the door, Karen makes a detour toward another customer. "Take it off, baby. Take your mask off," she demands. "Fuck it. Yeah, watch me, I don't care."
Then, standing in front of the door, she drops the real zinger: "You know what? This is modern-day segregation."
Chipotle Karen walks up to two Black women waiting in line and gushes, "I love all of you people. You know what? I love you. You're a beautiful woman."
But love fest doesn't last long once one of the Black women tells Karen to "go away."
"Oh, walk away? Fuck you, bitch!" she yells, throwing a table tent in the Black women's direction. "Fuck you. She just said go away. Fuck that bitch."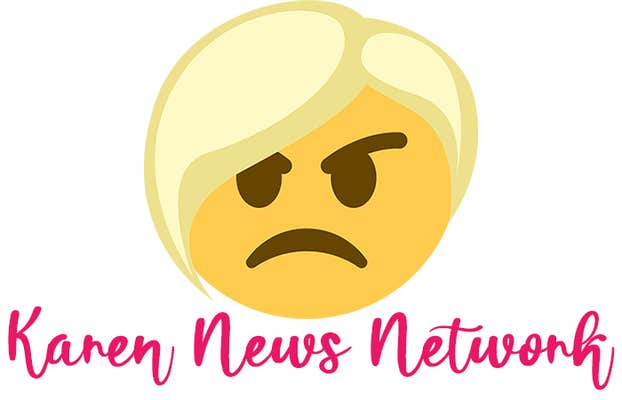 And with that, Chipotle Karen leaves the building, having failed to liberate her fellow customers from the oppression of face masks.
Viewers on TikTok couldn't help but laugh at Chipotle Karen's ill-fated attempt to lead a movement inside the fast-casual chain.
"Imagine thinking you're starting a revolution in a Chipotle…." @th3_mr5 wrote.
Others praised the Black women for not losing their cool during Chipotle Karen's outburst.
"Homegirl would've caught this fade with extra GUAC if she threw something at me," @lala121311 commented. "Idk how the other girl didn't start swinging cuz my anger issues."
---
More Karen News