TikToker Emely Zambrano found out her boyfriend was cheating on her a few days after Valentine's Day and decided to get crafty with her revenge.
Zambrano revealed on TikTok that she's previously suspected her boyfriend of cheating but that he'd always managed to convince her she was just being paranoid. So when she found out he really was cheating on her—with three other girls—and gaslighting her about it, she decided to confront him with some hard evidence.
She printed out all the proof, including messages between him and other girls, and picked up some superglue from Home Depot. She then plastered all the evidence on the walls of his bedroom, as well as on his full-length mirror, because she had excess messages and says "he probably won't be able to look at himself."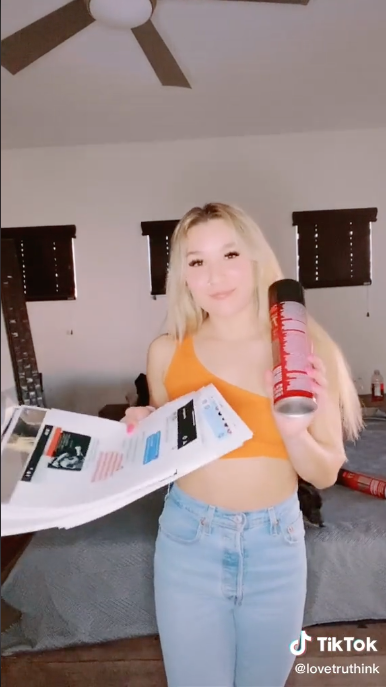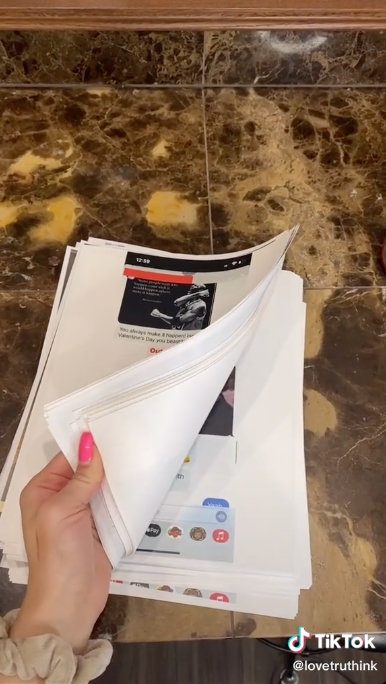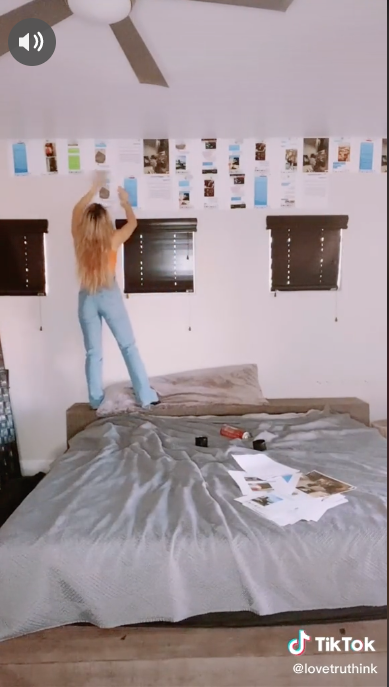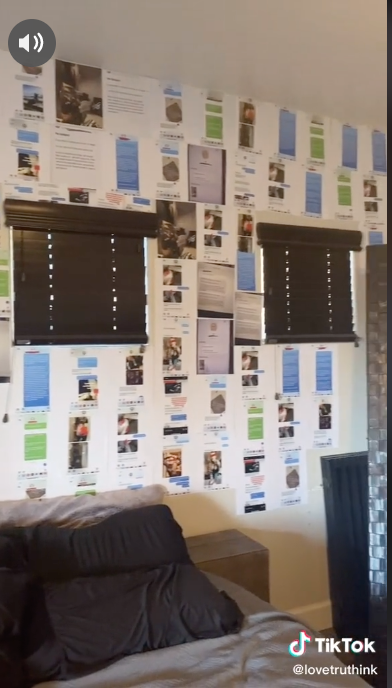 Zambrano documented the whole process on TikTok, where she boasts over 200,000 followers. The first video in the saga has been viewed over 2.3 million times since being posted on Feb. 20.
Most of the comments left on the videos are in support of Zambrano, some even encouraging her to take it a step further and use a more permanent adhesive, such as Gorilla Glue.
"I'm SOOO here for all the pettiness," one said
"I'm so sorry, love. You deserve better," another added.
Not everyone agreed with her project, however.
"Why go to that extent for someone who doesn't respect you?" one questioned, with another negatively calling it "extra" and "petty."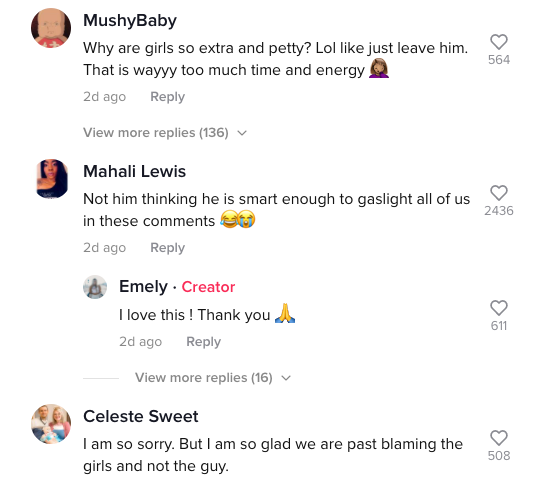 Despite how they feel about the revenge, many requested a follow-up to the saga, and Zambrano obliged. She warned viewers that "part 3" is not featuring the dramatic confrontation they were hoping for. She says she decided to text him that she left him a surprise before ghosting him. She says she chose not to confront him because the last time she accused him of cheating, he "manipulated his way out of it."
"I didn't want to give him a chance to do it again," she says.