Keyboards come in various shapes and sizes depending on how you plan to use them—they are not one-size-fits-all. When deciding which keyboard to buy, your usage is just as important as the features offered.
Whether for gamers, writers, or someone who wants a little extra from their keys, the right keyboard can be a joy while the wrong choice ends up smashed against a wall in frustration. It is also important to think about the ergonomics of keyboard to prevent any medical issues.
For gamers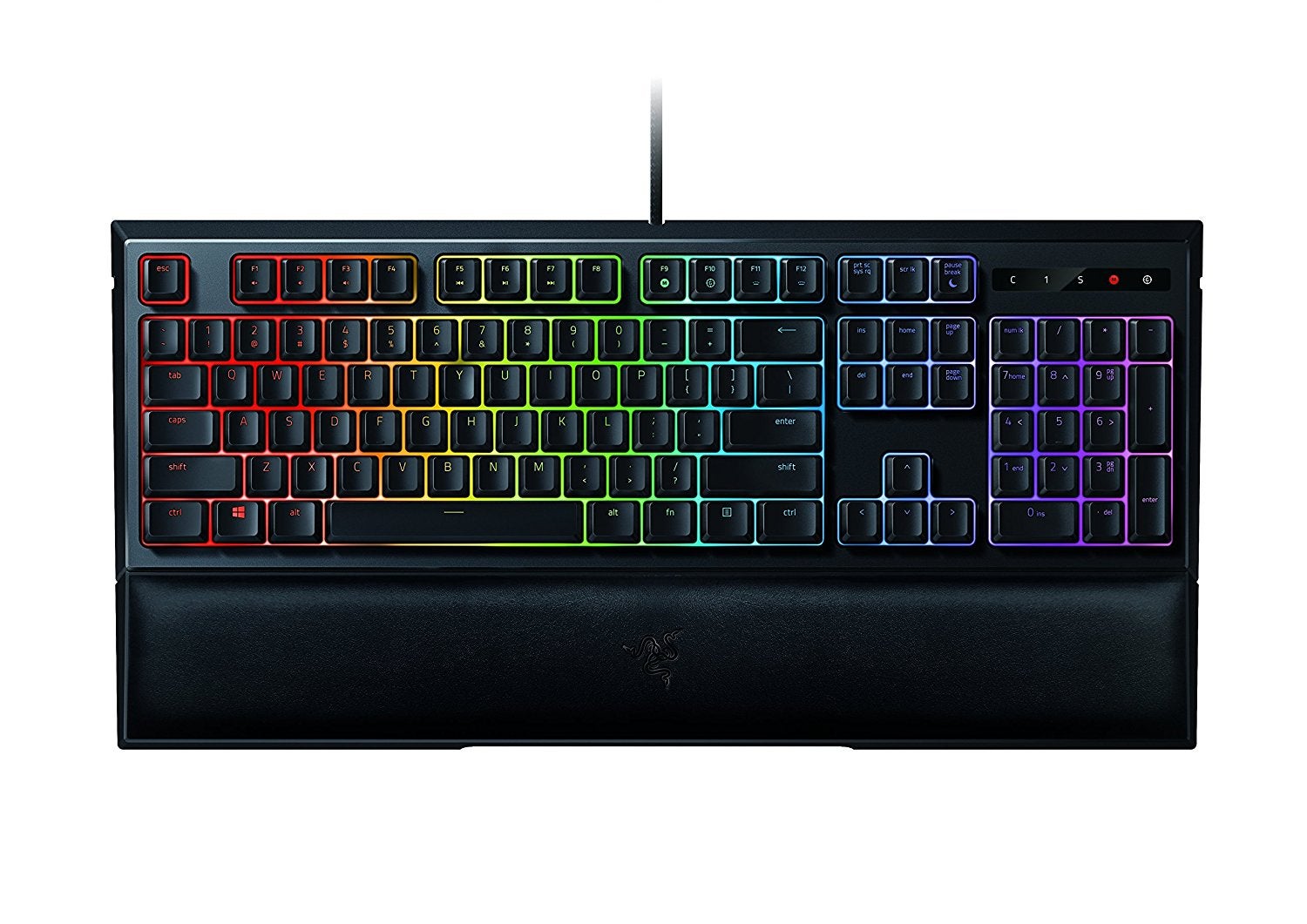 Gamers want to have a tactile sense about how their keyboard responds to their touch. It is also important to include programmable features to let them personalize their keyboard to match their gaming style.
Unless you are a professional gamer, price points are also very important. Who wants to break the bank while powning noobs at "Overwatch?"
I have long been a fan of Razer. The products are always top notch, even if the price tag sent me into sticker shock. However, at $100, the Razer Ornata Chroma is a reasonably priced game keyboard with some compelling features.
Their Mecha-Membrane key design provides the satisfying click of a mechanical keyboard with the soft touch of a membrane rubber done. The height of the keycaps is also reduced, making for swifter stroked and a quicker response. A dedicated gaming mode lets players set up specific key combos for ease of use.
There are some typical gaming features, like volume controls, missing from this keyboard. But it can be a valued companion to help you mow down enemies in your PC games.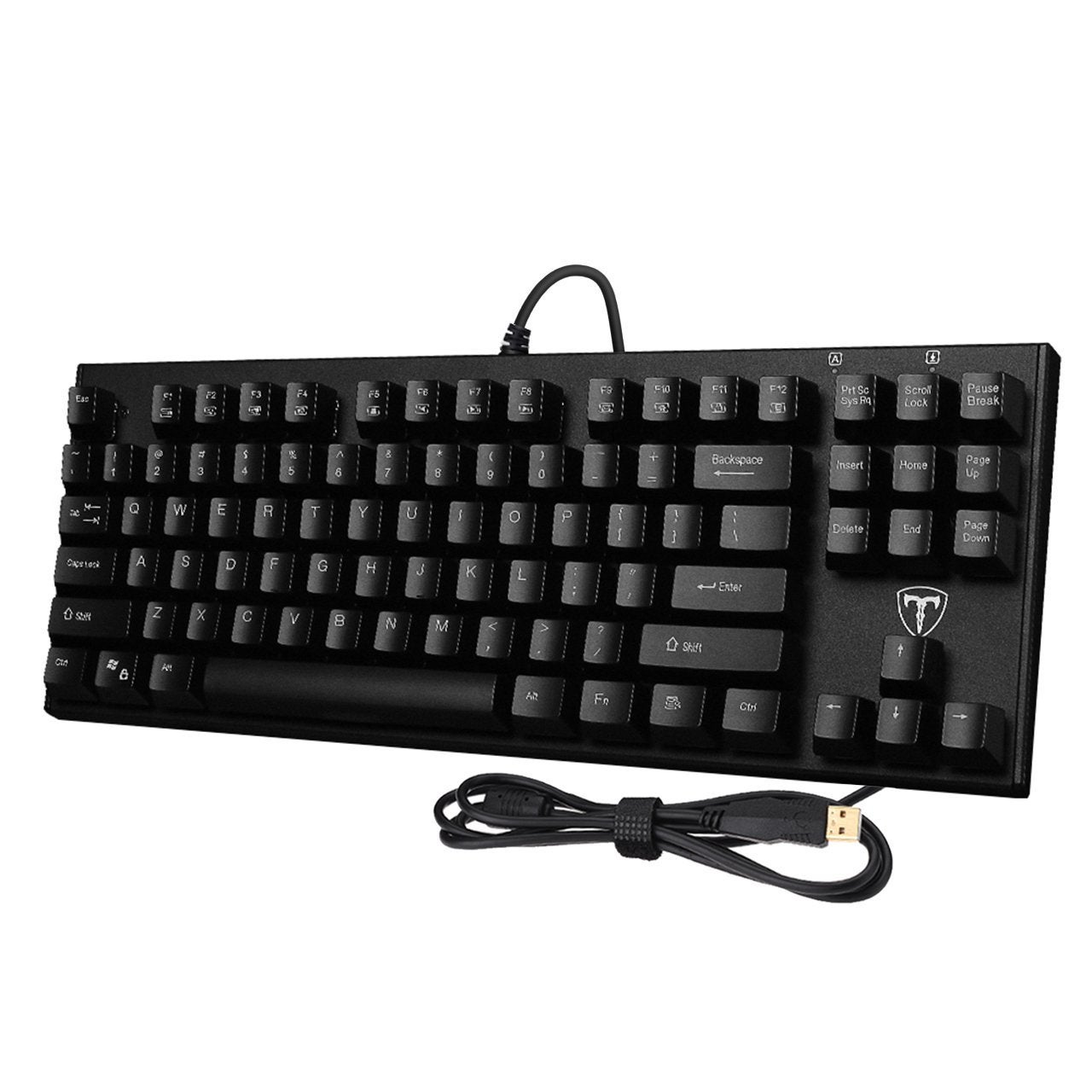 For an extremely affordable price, the Tomoko mechanical keyboard delivers a solid feel for gamers who aren't looking to turn pro. Blue switches not only have tactile feedback but also provide quicker response, whether casting a spell or praising a good move in the game chatroom.
It is heavy, but it is durable and water-resistant with drain hole in case of excited spills. There is no backlighting in this version, but there is an LED backlit version on the newest model for a few bucks more.
The media controls are shortcuts on the function keys, so they shouldn't get in the way of gaming. With anti-ghosting for 87 keys, there won't be any confusion about what you want to do and what actually happens.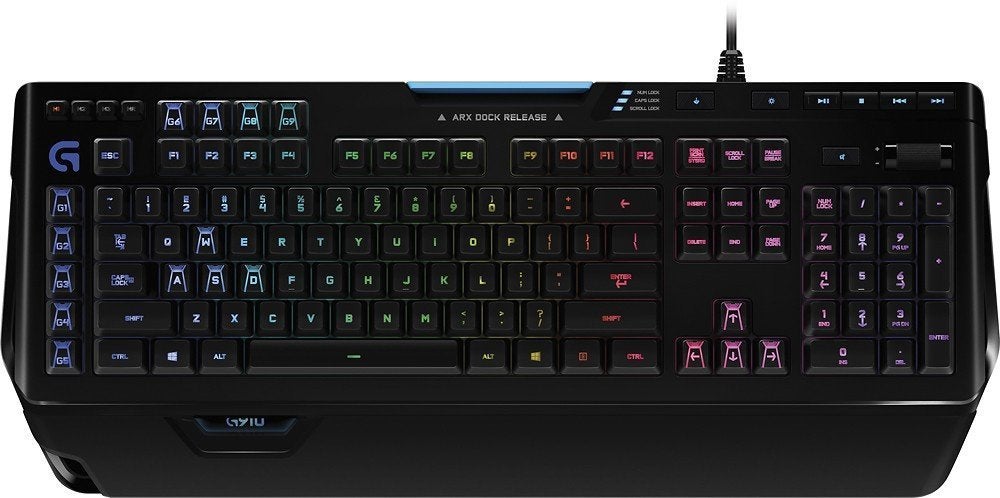 If you must have more bells and whistles, the Logitech G910 Orion Spectrum provides outstanding quality for the serious gamer. There are dedicated media keys, nine customizable G-keys and comfort touches to keep players in the game for many hours.
Logitech says its mechanical switches are faster than standard mechanical switches with an actuation point 25 percent shorter. Any PC player will tell you faster is better.
The keyboard not only looks good, with customizable color effects to keep your commands visually at the ready, but the 113 key anti-ghosting will make sure that your fireball spell goes off as you are turning the corner in the dungeon.
For tablets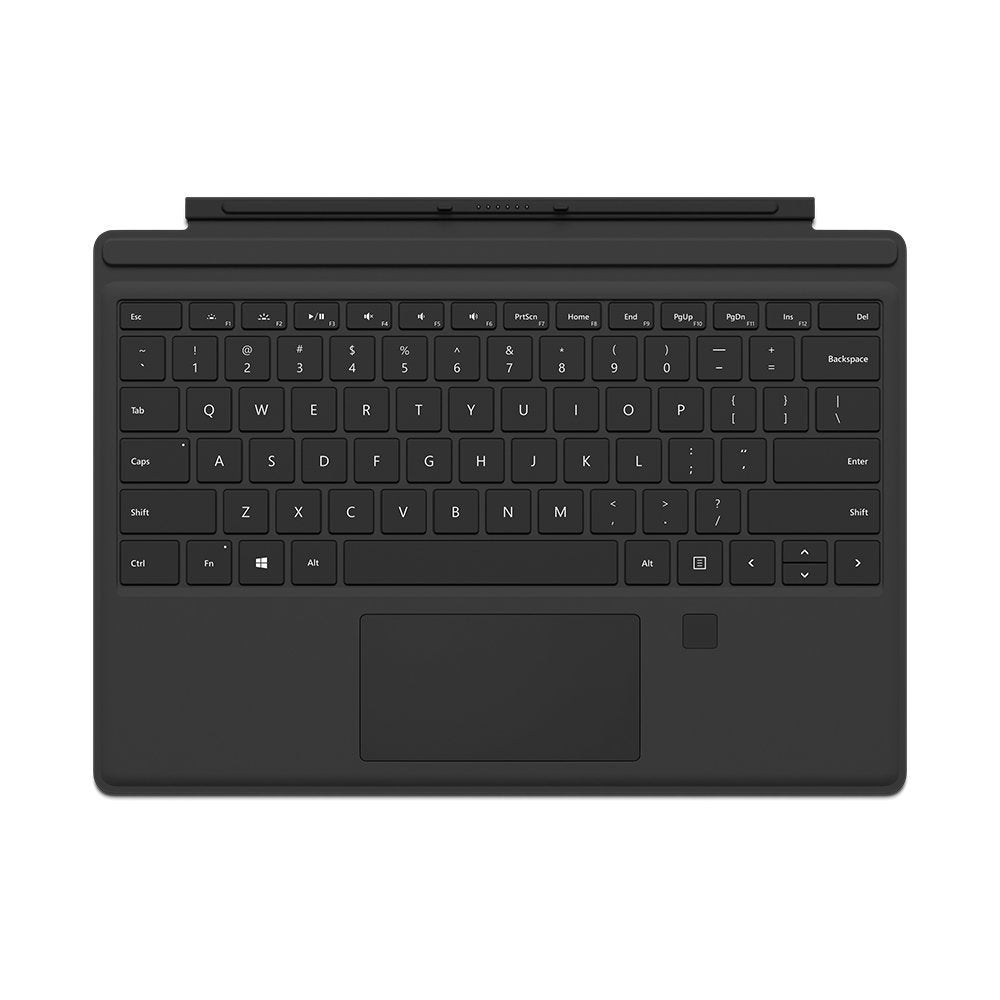 Typing on a tablet can be a chore at best and error-filled at worse. The Microsoft Surface is a PC in tablet form, and it needs a keyboard to match the experience. The Microsoft Type Cover provides a tactile feeling with each keystroke while maintaining a slim line and doubling as a cover, which I have found to be very important. (Note: I am a clutz.)
A touchpad is built in to eliminate the need for any mouse, and the stiff design not only protects the tablet but provides stability for longer word projects. However, there are now four different Surface tablets in the wild, so make sure you get the right Type Cover that matches your tablet.
The latest Pro 4 Type Cover, at $160, also offers a fingerprint ID scanner for easy unlocking, and a slightly wider touchpad, providing more room for precision cursor guiding and clicking.
For those who prefer the iPad Mini, Logitech's Ultrathin Keyboard Mini, at $38, provides a lightweight answer to typing on the small tablet. Bluetooth technology keeps keyboard and device coordinated while not being overly bulky to carry around.
The keyboard also has a slot so the iPad Mini can stand up while typing. Because of the Mini's small footprint, the keyboard is compact and may not feel natural at first. Give it some time, and users will find it very useful and easier to craft their documents than typing on the screen.
For casual use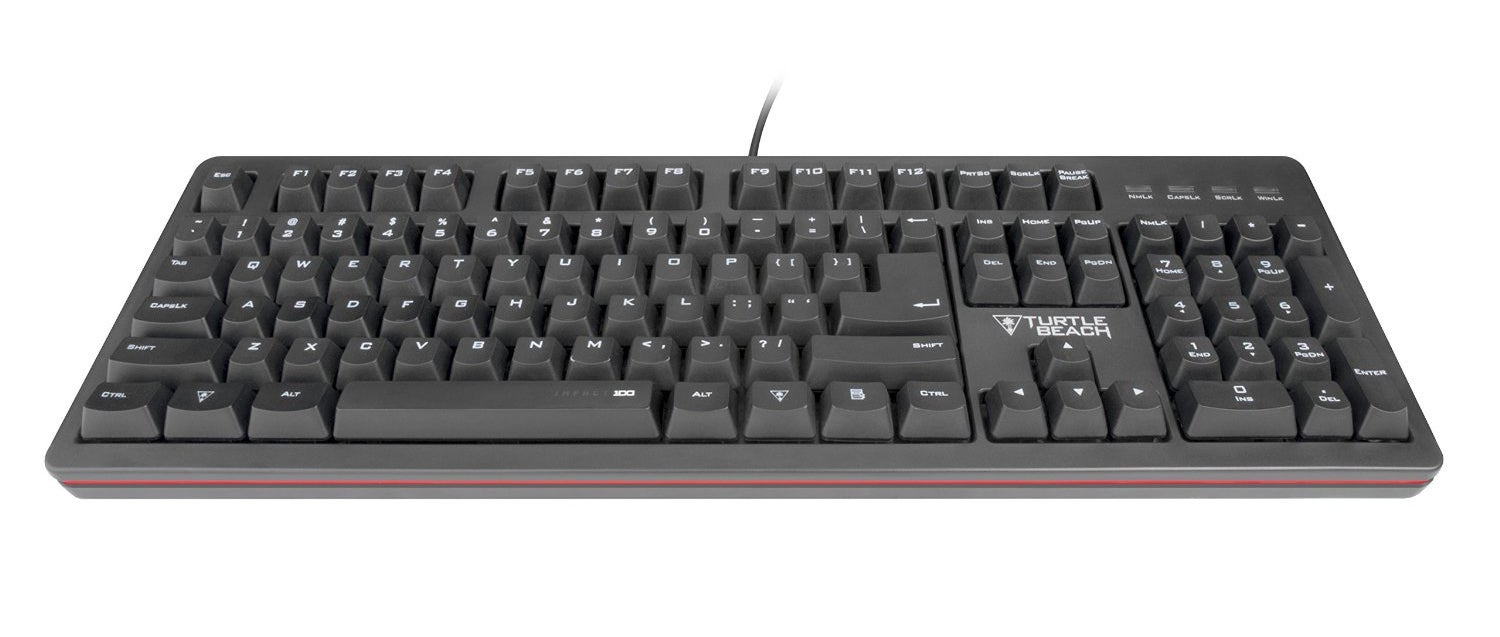 Turtle Beach, known for the gaming peripherals, offers a hybrid that combines the comfort of a traditional keyboard with the tactile feeling of a mechanical, but don't be fooled by its name. The Impact 100 keyboard is great for pounding out a manuscript or doing a term paper while still feeling responsive.
A steel-reinforced chassis provides durability as the frustration builds when you are searching for the right words for your document. It also has keys that are highly resistant to friction, temperature and solvents. We still would not recommend spilling your drink in it.

If you are looking for something wireless and comfortable, Microsoft has a keyboard that provides the freedom to move around in a natural layout. The Microsoft L5V-0001 Sculpt ergonomic wireless keyboard and mouse, at $84.99, splits the keyboard to provide a natural and relaxed position for your arms and hands. The cushioned palm rest helps wrists stay in a neutral position, and a separate number pad lets you find the best place for your calculating needs.
While working with a split keyboard does have a period of adjustment, you'll hate going back to a traditional one after using it. The keys are also curved to promote a natural position while typing for hours, helping to prevent many wrist and forearm injuries.
A wireless mouse is included in the bundle, and battery life is reported to be 36 months. Just have some batteries close by when they all go out at the same time. All three pieces are connected via a single USB connection.
No matter what your needs, features, or price range, any keyboard should be tried out, if possible, before buying. Get the feel of the keys. Figure out what you want to do with the keyboard. Invest the time to find out how to take care of it.
Unlike some technology, a good keyboard shouldn't go obsolete within a couple of years. Choose wisely.
MORE BAZAAR DEALS:
The Daily Dot may receive a payment in connection with purchases of products or services featured in this article. Click here to learn more.