A website is a powerful tool to increase your visibility. Whether you're trying to draw a new audience to your business, or just want to shed some light on a passion product. There are usually two big barriers to getting a website of your own: cost can be prohibitive, especially if you're looking for a website that's custom developed by a team or person. Another can be time — the time it takes to build your content and shape your strategy, and even make your website yourself if you're the hands-on type.
Luckily, it's never been easier to build a website these days – and thanks to accessibility, the cost it would usually take to build a website has decreased dramatically. We've hand-picked the following tools to make website ownership easier than ever.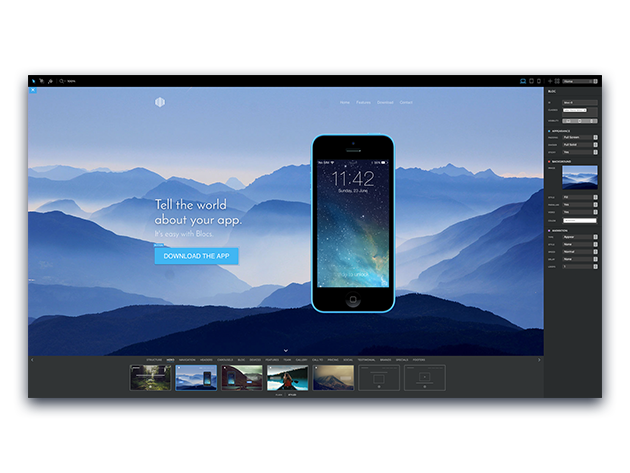 Overwhelmed at the idea of building a website from scratch? Don't have any idea how to code (or where to start), but also don't exactly have the extra funds to hire an outside source to help? Meet your new best friend: Blocs 2 for Mac.
This is a fast, easy to use web design tool that powerfully helps you visualize the website you want — then makes it simple to put that vision together. You don't need to know a single line of code: just click, select, edit and enjoy stacking the blocks that make up your website together (different sections of the site).
The simple interface uses advanced, powerful editing features that are perfect whether you're a beginner or advanced — plus, you'll be able to create CMS-driven websites with integrated support for a range of paid and free third-party Content Management Systems. Sitemaps are generated automatically, helping bolster your SEO efforts — and unlike actual coding, you can optimize your website effortlessly to work across mobile, desktop and tablet.
You can even work offline: get Blocs 2 for Mac for $39.99 from the Daily Dot store, or half off the usual price of $79.99.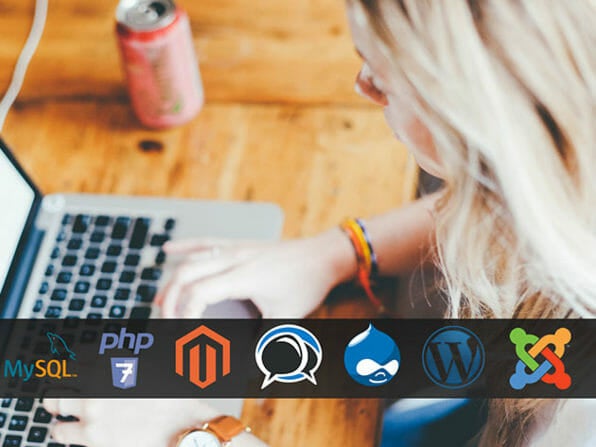 Arch Hosting Web Hosting: Lifetime Subscription is web hosting built for web developers in mind — but don't let that fact intimidate you. Take advantage of multi-core processors, a lightning fast network and powerful hardware — all available to you for less than the typical web hosting service.
You get 2GB of SSD storage space and 500GB of bandwidth for one domain, plus one domain totally free for an entire year. Your data is always secure thanks to elite security, and whether you need a forum, a blog or anything else installed, Arch Hosting's experienced team can take care of it for you — no need to try to figure it out all on your own.
Get powerful web hosting for less: Arch Hosting Web Hosting: Lifetime Subscription is $29.99 from the Daily Dot store or 91 percent off the original price.
MORE BAZAAR DEALS:
The Daily Dot may receive a payment in connection with purchases of products or services featured in this article. Click here to learn more.