If you're putting peanuts and loose chocolates in stockings you deserve to be treated as a leper. Instead of disappointing loved ones, stuff stockings with stuff they truly want.
Whether you're gifting practical tools and gadgets or tasty treats, these stocking stuffers will ensure you won't become an outcast before the Christmas ham is carved.
Fidget spinners might be totally 2016, but smart toys are still where it's at. Thinking putty is moldable, bounceable and stretchable. Unlike sillier brands, these won't dry out, and come in eye-catching colors and designs. Half of these even glow in the dark!
Price on Amazon: $28
Give chocolates folks actually want to eat. This Santa shaped gift box has four dark chocolate truffles and four milk chocolate truffles to satisfy every sweet tooth. Parse them across a group, or stuff the entire box in one lucky chocoholic's stocking.
Price on Amazon: $19
Nothing kills a buzz more than lukewarm beer. Keep these rods in your freezer and pull them out anytime you want to put the deep chill on an IPA (or any other brew). This pack comes with two, plus a bonus bottle opener so thin you can keep it in your wallet. You know, for emergencies.
Price on Amazon: $19
Thanks in large part to Harry Potter, Benedict Cumberbatch and the queen mum, everyone and their aunt is an Anglophile now. You can't be obsessed with all things Britannia without slurping down tea by the gallon. With 40 bags spanning 15 flavors, even picky drinkers will be satisfied.
Price on Amazon: $14.99
When all else fails, do what Bob Hoskins did in 1993 and "trust the fungus." Nobody doesn't love Mario. This pack comes with five different beloved characters including Shy Guy, Goomba, Boo and even a Piranha Plant. Oh, and Mario of course.
Price on ThinkGeek: $19.99
It's hard to believe but not everyone has a sweet tooth. Everyone does, however, have a Sriracha tooth though. This tasty jerky is smacked with the spicy, garlicky flavor you already squirt on everything. And unlike lesser jerkies, it's totally nitrate free.
Price on Amazon: $10
Give the gift of skincare. Face masks are as ubiquitous now as smartphones, and everyone uses them. Yes, even uncle Felix. Put one on him while he watches the Rose Bowl. He'll think you for it.
Price on Amazon: $14.99
Back in an age before iPhones, people took photos using these things called cameras. They looked sort of like this USB wall charger. Any USB cord slides in for rapid charging. Plug in anything including every manner of portable smart device.
Price on Amazon: $5
Normally, it wouldn't be advisable to eat animal waste. Mythical creatures are exempt from this rule, of course. These toots taste very much like cotton candy. Makes a great legit gift but an even better gag gift.
Price on Amazon: $10.99
As you get together with friends and family for friendly games of Poker, Gin Rummy or War, you might as well use the coolest deck on the market. Each card in this 52 card deck boasts the Chocobo aesthetic to make any serious Final Fantasy fan squeal with every draw.
Price on ThinkGeek: $11.99
Nothing makes lips dryer than winter. Don't overlook simple relief to chapped lips! These lip balms are medicated and petroleum free, not to mentioned packaged with the colors of the holiday.
Price on Amazon: $11
Kids of all ages can't get enough of the best building toy of all times (sorry, Lincoln Logs). Each pack in this set comes with over 240 pieces to build anything an imagination can dream up. Plus, with four different sets, there's enough pieces to get the whole family in on the amateur architecture.
Price on Amazon: $15.99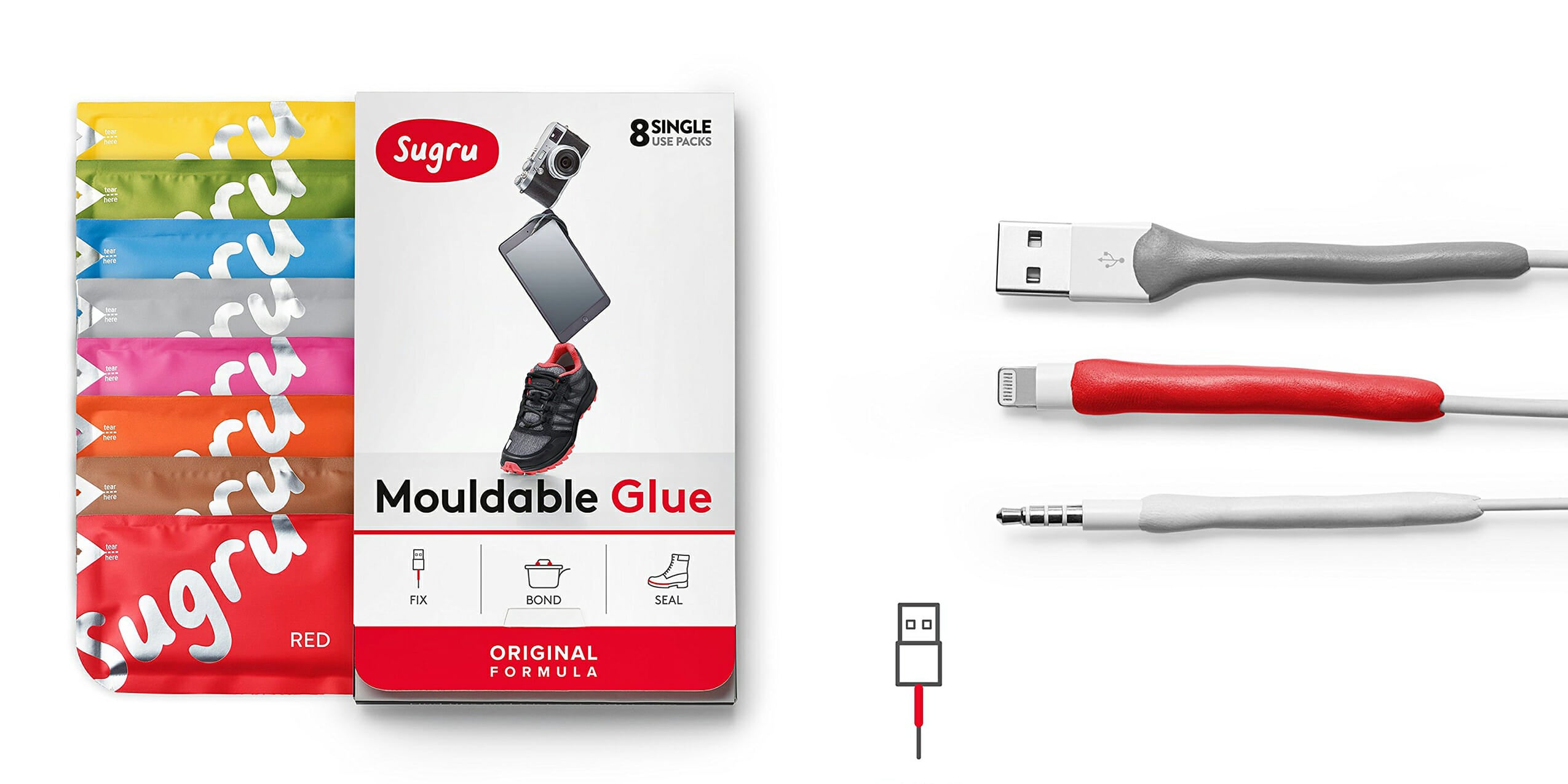 This miracle clay-like substance is more handy than duct tape. Simply knead it between your fingers to activate it, then use it to plug holes, fix frayed wires and bond anything together. This pack comes with eight different colors to suit any fix-it needs.
Price on Amazon: $22
The only thing better than drinking wine is drinking wine on the go. Each of these bags hold up to a bottle of wine while also being insanely portable. This two pack even comes with a funnel for easy filling so you don't spill a drop.
Price on Amazon: $9.99
This year, give the gift of safety. Sliding sensitive items like credit cards and passports protects them from radio waves and identity thieves. These are especially handy if you're traveling. This pack comes with four passport protectors and 12 credit card sleeves.
Price on Amazon: $9
Nothing says "Happy Holidays" like a warm mug of cocoa. After sliding one of 11 flavors out of a stocking, you're only moments away from sweet cozy comfort that only cocoa can deliver.
Price on Amazon: $17
Peppermint canes may be iconic, but they are oh so drab. These canes have the same chocolate and cream taste you expect from America's favorite cookie.
Price on Amazon: $6
With Star Wars: The Last Jedi on everyone's minds, there's a good chance every aspiring Jedi knight will have at least a few sword fights in them. This pack comes with four blue and four red lightsabers to satisfy Jedi and Sith alike.
Price on Amazon: $14.99
MORE BAZAAR DEALS:
The Daily Dot may receive a payment in connection with purchases of products or services featured in this article. Featured items are sponsored and The Daily Dot receives payment. Click here to learn more.