Sponsored by USAopoly
If you eat, breathe, and sleep My Hero Academia, chances are that playing the Monopoly version of the game could make your own natural Quirk surge to the surface. If that sounds like just what you're looking for, invite a few anime pals over and enjoy the game everyone knows how to play with a heroic new flavor.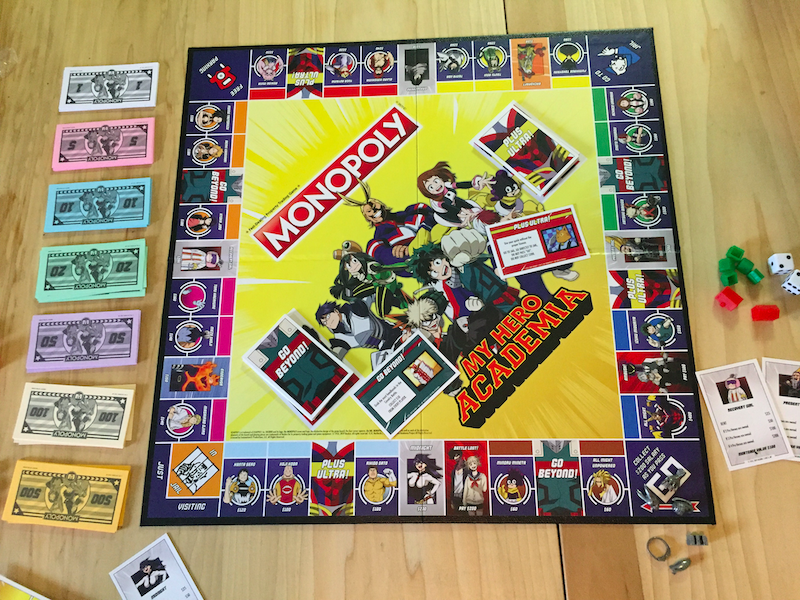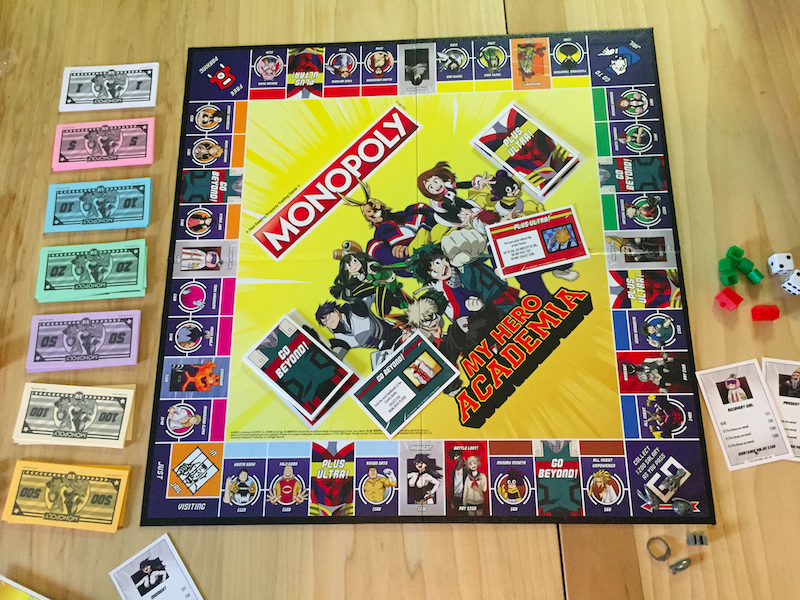 The classic board has been transformed into a sleek, modern-looking one with a bright aesthetic that has all the familiar hallmarks of the show, including your teachers and classmates. Plenty of show favorites are represented, including Minoru Menta, Endeavor, Mezo Shoji, and of course, the invincible All Might.
Instead of the race to buy properties and bankrupt your opponents, you'll be challenged to assemble a team of heroes from Class 1-A and take part in a battle simulation that will sharpen your buying, selling, and trading Quirks. 
Your Community Chest and Chance cards are now the Go Beyond and Plus Ultra! Decks and houses and hotels have become Rewards and Trophies.  After all, power lies not in real estate, but useful quirks that turn once useless weaklings into heroes of legend.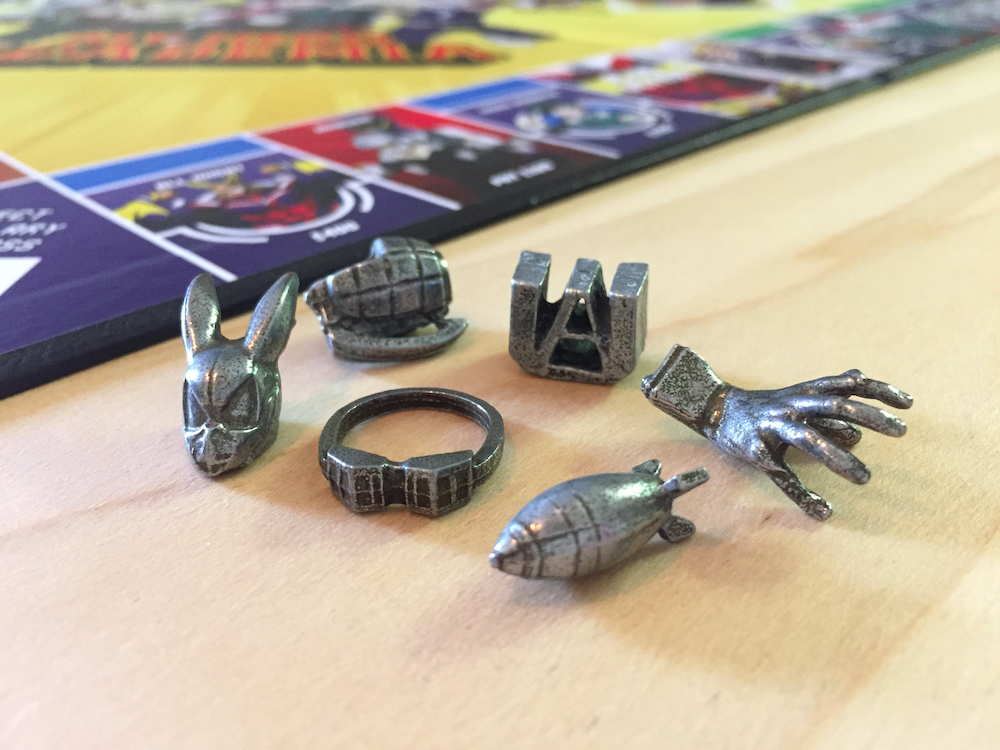 Like all custom Monopoly games, all the tokens are My Hero Academia-themed too. You've got Eraserhead's Visor, Grenade Glove, Deku's Mask, Dummy Bomb, Shigaraki's Hand, and the UA Sigil. If you choose to pick the game up from GameStop, you'll also get Stain's Knife (which is exclusive to its edition). Sure beats a lame top hat or a boring old wheelbarrow. 
While you might feel like you're Quirkless too, you just might discover after a few rounds of this that it's been hidden deep within all along–just like Deku's. Sure, you might stumble a little at first, but you gotta have the courage to become a hero and find your very own One for All! If you're lucky, you'll land on Go Beyond! or Plus Ultra! spaces, to try your luck at game-changing plot twists that may spell victory for your assembled team. But whatever you do, avoid going to detention. That will totally throw a wrench in your team assembling. 
Whoever assembles the toughest team wins! Yes, this coincides with the amount of cash you have on hand, so even My Hero Academia noobs will be right at home.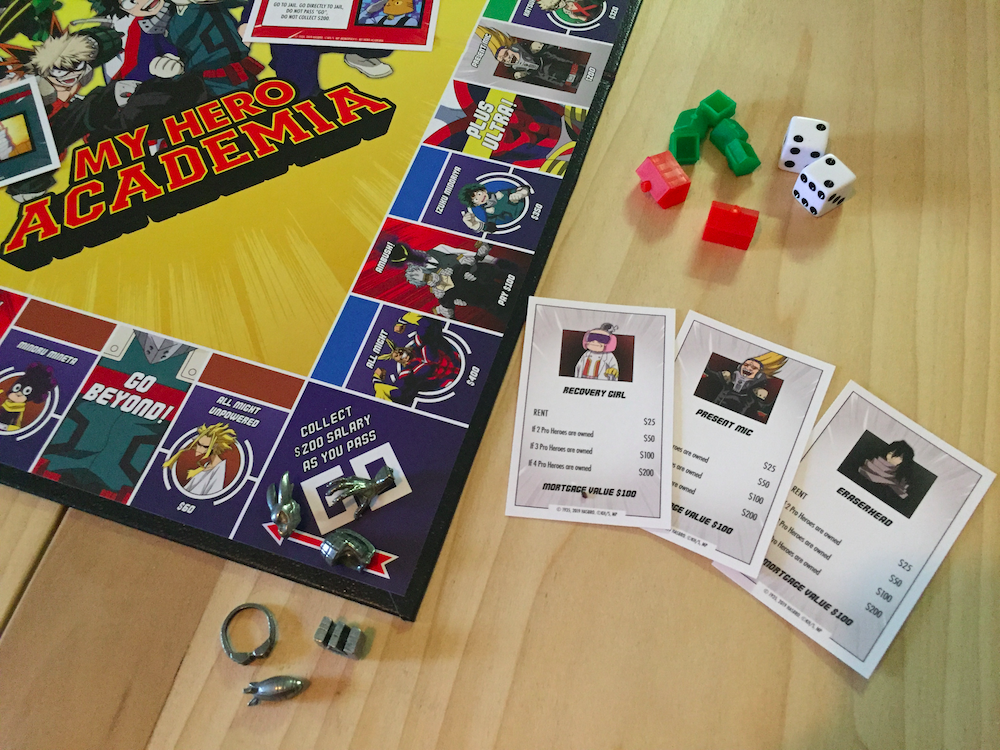 My Hero Academia Monopoly retails for $39.99 and is available now. Ditch your collection of Quirkless board games and go for something far more action-packed. 
Sponsored: The Daily Dot receives payment for sponsored content. Interested in promoting your brand or product? Email us at [email protected] to learn more.