If you've been searching for a fast, fun NSFW card game to add to your collection look no further. Exploding Kittens is the only party game you need – and it's on sale today.
Exploding Kittens was one of the most-backed projects in Kickstarter history, and with good reason. The highly strategic card game is like Russian Roulette – subbing the gun and bullets for kittens, laserbeams and defuse cards. In order to play, two to five players sit in a circle and draw cards until someone pulls an Exploding Kitten. Said person is dead and out of the game unless they have a Diffuse Card. And the Diffuse Cards are like your IRL cat distractions. We're talking about laser pointers, catnip sandwiches and belly rubs. All the other cards in the deck are used to move or avoid Exploding Kittens.
And if you want more extreme gameplay with more players and more card options, there's an expansion pack for that. Imploding Kittens is the first expansion and it brings a whole lot more than allowing for a larger party. It includes 20 new cards and a human-sized Cone of Shame turn indicator. And unlike the NSFW version of Exploding Kittens, this expansion pack is family-friendly so you can play it with any version of the game (except the party pack).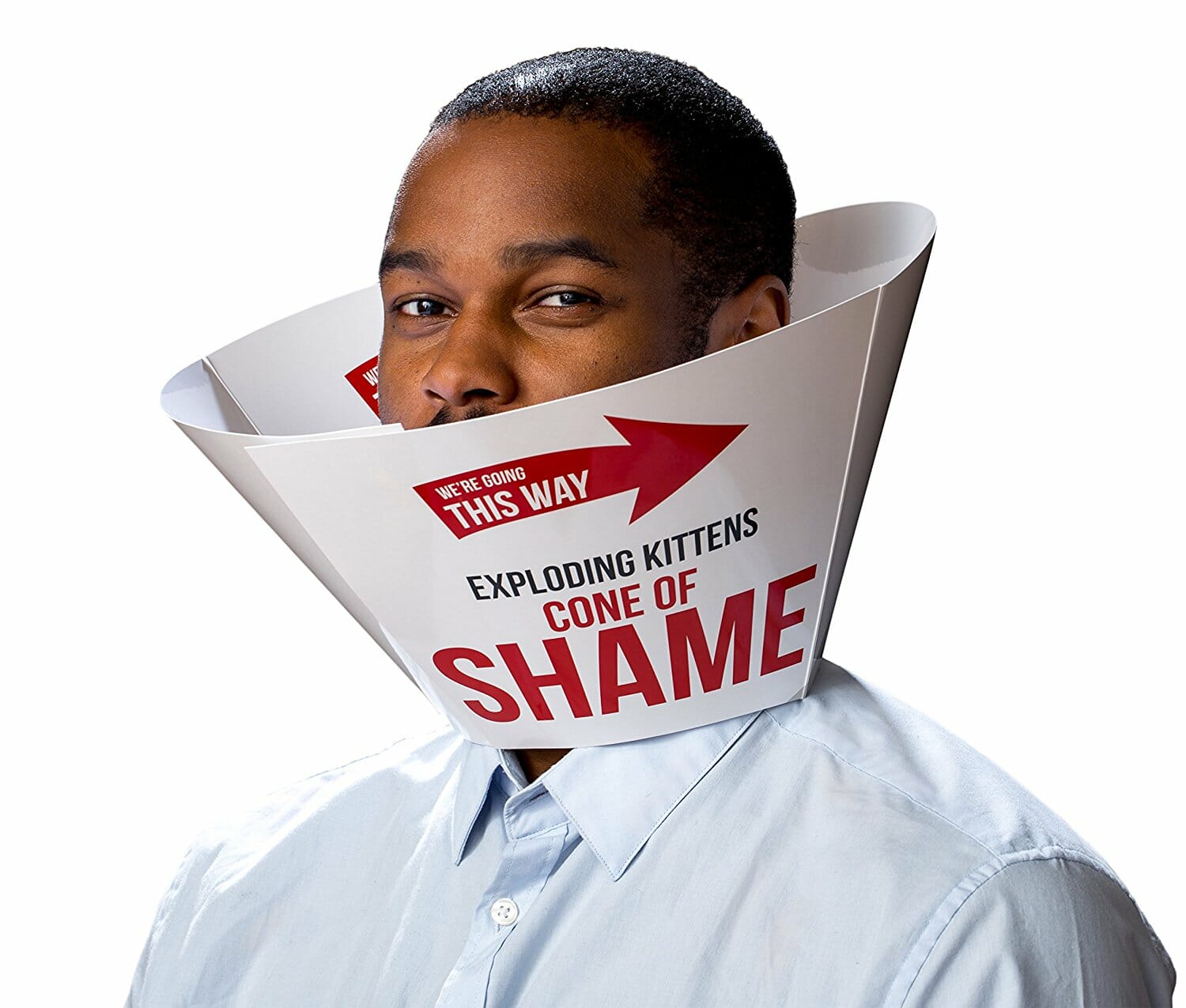 The NSFW version of Exploding Kittens is on sale through Amazon for $15.99. While the expansion pack, Imploding Kittens, is on sale for just over $12.
MORE BAZAAR DEALS: