If you're looking to grow your already massive collection of board games, you surely won't want to miss this Amazon Prime Day board games sale.
For a limited time, you have the opportunity to save up to 55% on select popular strategy board games and card games. Some are even Amazon Exclusives! The deal doesn't discriminate, either. There are board games for kids, teens, and adults on sale. And we're not talking about the overplayed titles like Monopoly and Clue because we mean business. Amazon even knows how psyched you are for Halloween so it slashed the prices of some seriously spooky horror games as well.
Want a preview of the sale? Listed below are a few of Amazon's highest-rated fan favorites that you can find deeply discounted for the next few hours. I've organized them into three categories for easy searching: card and board games for kids, card and board games for families, and finally, card and board games for adults. Happy gaming!
Best board games for kids
Pretty Pretty Princess
(on sale for $11, regularly $16.99)
---
Connect 4
(on sale for $8.39, regularly $11.99)
---
Spider-Man Web Warriors Chutes and Ladders
(on sale for $11.89, regularly $16.99)
---
Trouble: DreamWorks Trolls World Tour Edition
(on sale for $9.79, regularly $14.99)
---
The Roller Coaster Challenge STEM building game
(on sale for $23.44, regularly $32.99)
---
The Laser Maze STEM Toy
(on sale for $22.80, regularly $32.99)
---
Hasbro's Don't Step In It: Unicorn Edition
(on sale for $13.29, regularly $19.99)
---
Baby Shark Let's Go Hunt Game
(on sale for $10.48, regularly $14.99)
---
Best board games for families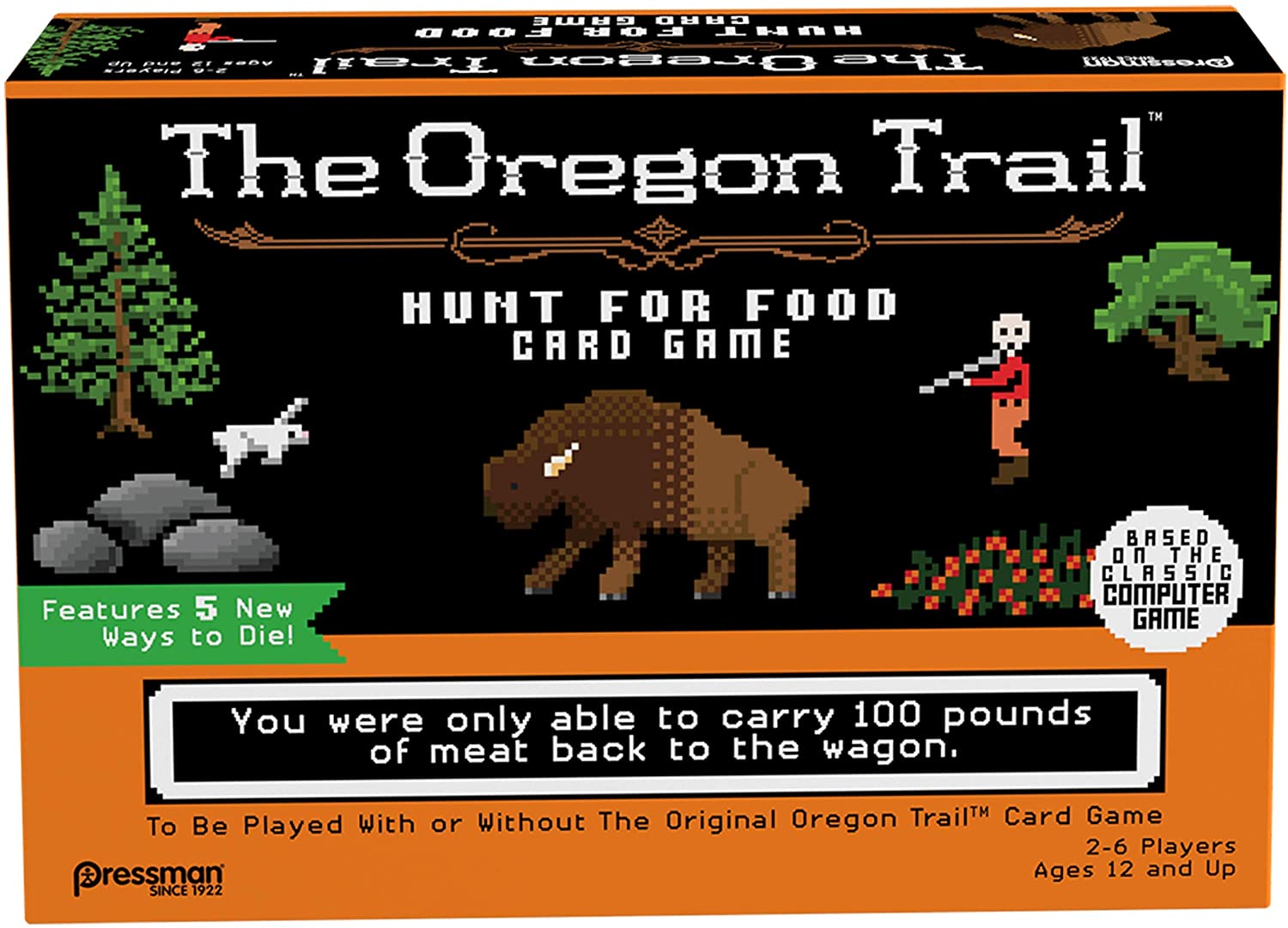 The Oregon Trail Game
(on sale for $10.99, regularly $15.99)
---
Risk with Dragons and Amazon Alexa
(on sale for $20.99, regularly $29.99)
---
One Night Ultimate Alien
(on sale for $14.40, regularly $24.95)
---
Escape Room: The Game
(on sale for $17.98, regularly $29.99)
---
Bears vs Babies Monster-Building Card Game
(on sale for $16.24, regularly $29.99)
---
Throw Throw Burrito: A Dodgeball Card Game
(on sale for $22.49, regularly $29.99)
---
Funkoverse Strategy Game: Harry Potter Base Set
(on sale for $16, regularly $39.99)
---
Ticket to Ride Rails and Sails
(on sale for $53.50, regularly $84.99)
---
Trivial Pursuit: Family Edition
(on sale for $11.89, regularly $16.99)
---
The Crew–Quest for Planet Nine
(on sale for $10.45, regularly $14.95)
---
On a Scale of One to T-Rex: A Card Game for People Who Are Bad at Charades
(on sale for $12.99, regularly $19.99)
---
Best board games for adults
Magic: The Gathering all four 2019 Commander Decks
(on sale for $82.50, regularly $114.04)
---
Hail Hydra
(on sale for $8.75, regularly $29.99)
---
Knope for President Party Card Game
(on sale for $11.99, regularly $19.99)
---
Rolling Stone: The Music Trivia Game Where Legends are Made
(on sale for $11.15, regularly $12.99)
---
Chronology–The Game Where You Make History
(on sale for $12, regularly $19.99)
---
A Column of Fire: The Game
(on sale for $34.97, regularly $49.95)
---
Amazon Prime Day 2020 deal coverage