In protest of the National Security Agency's massive surveillance operations, electro-pop duo YACHT have recorded a new single, "Party at the NSA."
The song, whose title is presumably a play on Miley Cyrus' "Party in the USA,"  is streaming below and at partyatthensa.com, where it is also available for download on a pay-what-you-wish donation basis.
"Our goal is to make protest fun, to send up the NSA by throwing a party, then diverting all that money, energy, and goodwill into something productive," Claire Evans, one half of YACHT, told the Daily Dot.
According to Evans, all of the proceeds from the song will go to the Electronic Frontier Foundation. The EFF is among the best-known and most active Internet rights organizations. They regularly wage legal battles against the U.S. government and major corporations they believe are infringing on digital rights. 
"We travel all the time, and our community of friends, fans, and peers is diffuse and global. The Internet, in this sense, is our home–a safe, free, unifying space, a playground. To think that the government feels entitled to trample around on our turf is aesthetically repulsive," Evans said. "No one wants to dance when there's cops in the club." 
In a redacted-riddled statement on the Party at the NSA site, the band wrote: "We live much of our lives online; we should be outraged by the extent of the NSA's domestic spying programs. Instead, we are sinking into a dangerous indifference. Insidious forces are at work. Help us reverse the entropy." Here is the statement in full (redactions revealed below):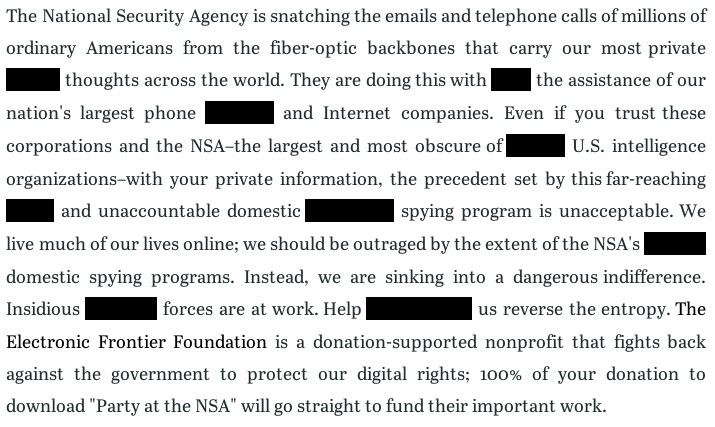 Redactions: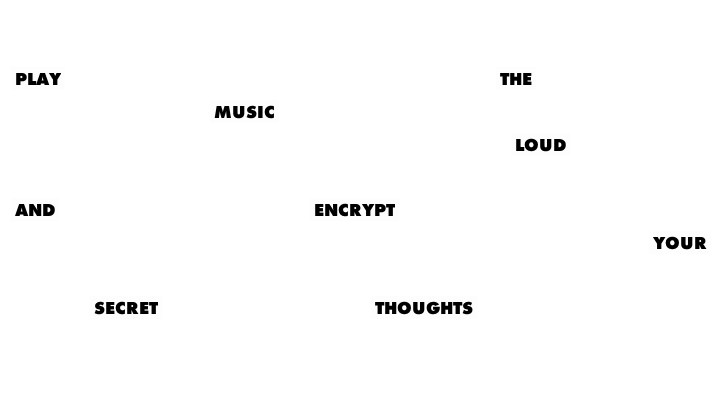 Photo by YACHT