A teenager from Brazil has been named the fastest texter in the world, according to the Guinness World Records.
Marcel Fernandes, a 16-year-old studying physics at a university in Florianópolis, Brazil, is now on the record as the speediest texter of them all. He used the typing app Fleksy to break the record in 18.19 seconds at an official Guinness event in New York City on April 25. Fernandes had to type the following sentence in order to win:
"The razor-toothed piranhas of the genera Serrasalmus and Pygocentrus are the most ferocious freshwater fish in the world. In reality they seldom attack a human."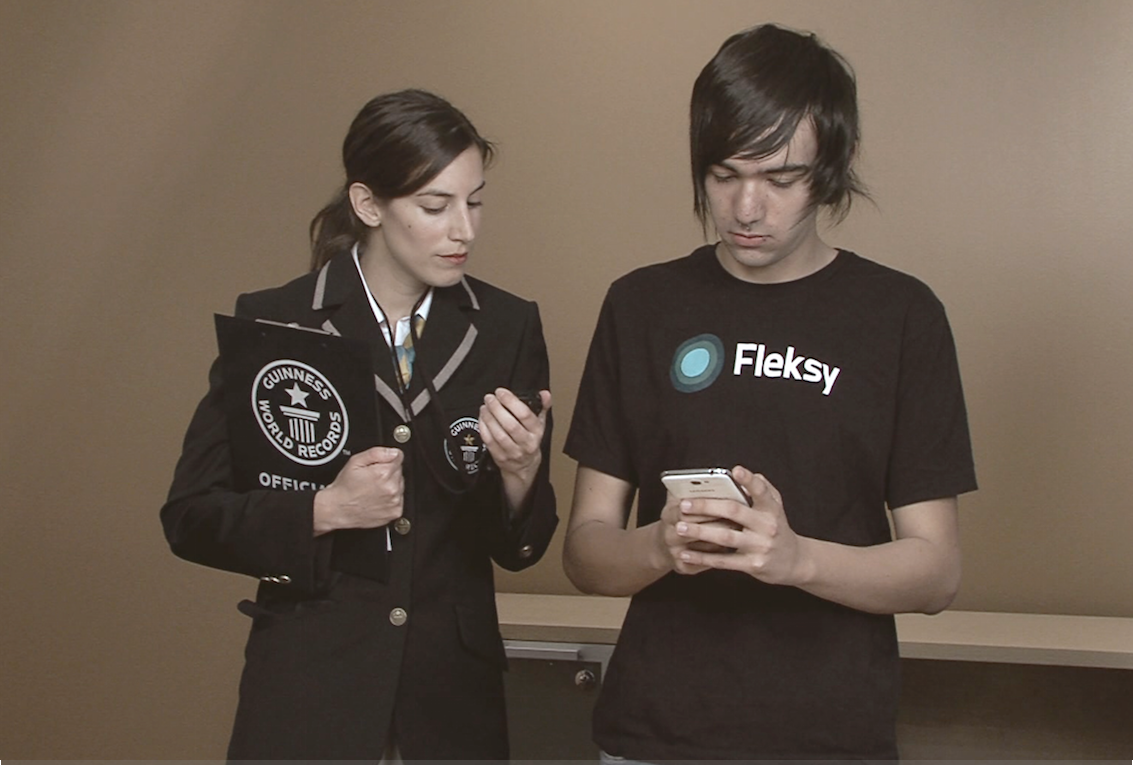 Fernandes broke a previous record set this past January at a Microsoft event.
The nimble-fingered teen has been using the Fleksy app since 2012, which gave him time to hone his texting skills. "I think that over the years I gained an ability to type fast, and, today, it's a normal thing for me," he said. It'd be interesting to see how fast Fernandes could type on a variety of keyboards, from an old school Blackberry QWERTY, to Android's Swype option—but Fleksy is what he used to set a world record, so it's safe to say he'll stick with what works. Especially since he wound up at the event after winning a contest sponsored by Fleksy.
"We ran a small competition in our app, challenging people to type as fast as they can so they can win a t-shirt. We had a few dozen people who, unofficially, came pretty close or even broke a world record, and Marcel was the fastest one!" Fleksy founder Ioannis Verdelis said.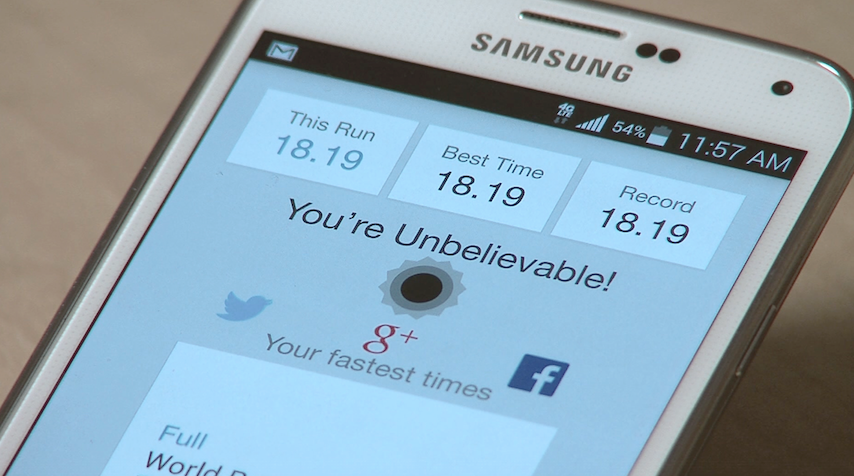 Flesky has timed an update for its apps with this news, so if you're intrigued about whether the keyboard can actually make you a faster texter, you can give it a shot. It uses a special algorithm to predict text, which takes some getting used to. But if the auto-correct on iOS is giving you a stress hernia, it's worth checking out. 
Also, if everyone in your life is sick of seeing "…" for 15 minutes after messaging you, there's room for improvement. 
Images via Fleksy