With Windows 9 currently in its technical preview, more and more features have started to leak online, and there are hints that Cortana will be integrated with the OS.
Cortana has positioned itself as a rather robust digital assistant for Windows Phone.
Cortana tries to be a mix of Siri and Google Now. Like Siri, she has a voice, but with a lot more personality. Like Google Now, she will try to pull information more intuitively, and will do things that actual assistants do. Things like adding appointments to your calendar, telling you how the commute is to work, and taking notes for you on the go. Although Cortana is cool, she's still in Beta, and has a long way to go to replace an actual assistant. Also, she's voiced by Jen Taylor, the actual voice actress of Cortana from the Halo games.
The crafty folks over at WinFuture have gotten their hands on a copy of "Threshold" the possible codename for Windows 9. While snooping around they found a pretty big hint that Cortana will be integrated into Microsoft's new OS.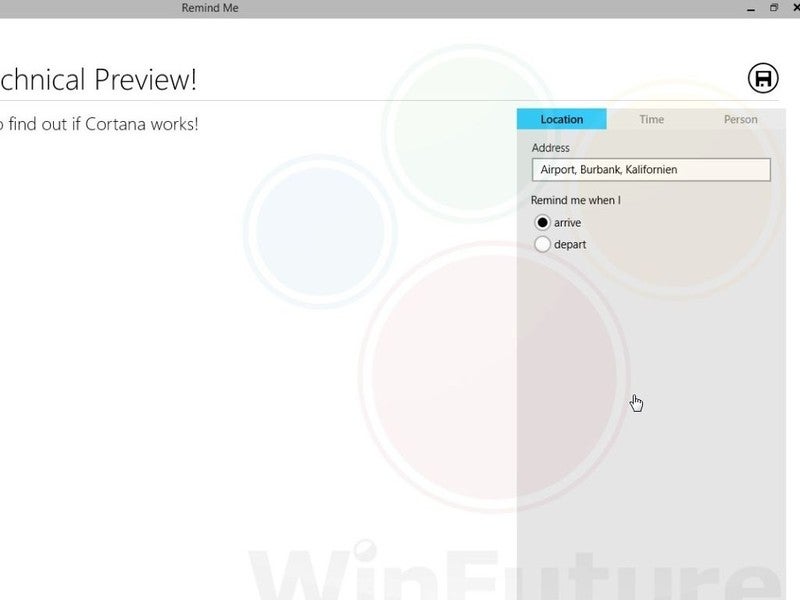 According to Windows Phone Central, a public preview for Windows 9 will go live either late September or early October with the full OS going on sale in Spring of 2015.
Windows 9 will be the followup to the love-it-or-hate-it Windows 8. The goal of the new OS will be to better gel the touch and desktop user interfaces that are currently a tad too schizophrenic. 
Just last month, it was revealed Apple also is bringing voice command to the desktop. The race is on. 
H/T WPCentral | Photo via pestoverde/Flickr (CC BY 2.0)