For the past few months, slightly out-of-the-ordinary displays have caught my eye in almost every big box store in my area. The displays read in patriotic red, white and blue—Fireworks for sale. As Independence Day draws near and most Americans prepare to set off some form of festive explosion, it's important to ask: Where are fireworks legal in the U.S.?
For most of my life, fireworks were illegal in my state. If an individual wanted to purchase consumer fireworks for recreational use, the mission involved a road trip over the bridge to the neighboring state. In my case, the trip was short, since the state line is a stone's throw from my hometown and the first firework shop is one quick right after paying a toll.
This law went into effect in my home state in 2017, and I somehow missed the aerial celebration marking the looser rules. Are other states easing back on firework bans? Are they aren't states that completely ban the use of consumer fireworks by residents? Which states, much like the Garden State, are getting lenient about personal and recreational firework use?
Where are fireworks legal?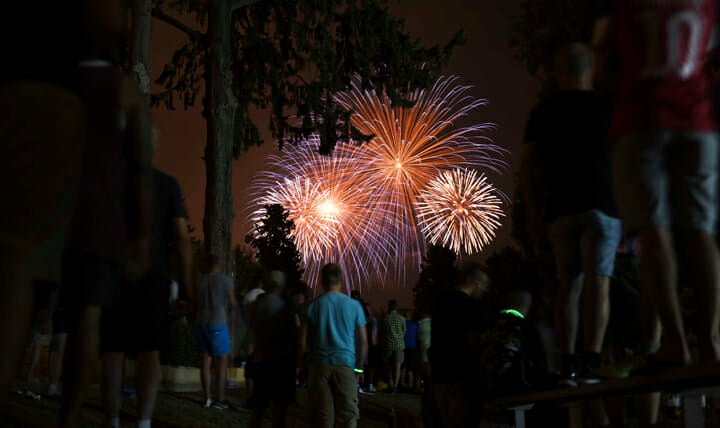 A brief history of fireworks in the U.S.
According to the Smithsonian Science Education Center, on America's first Fourth of July celebration back in 1777, fireworks were only one color—orange—and were nothing more than a few quick explosions in the sky. The evolution of fireworks into the brightly colored aerial displays we're all familiar with today began in Europe in the 1830s with the addition of the vibrant colors.
Just as Americans set off huge firework displays to mark the Fourth of July, hundreds of countries celebrate with fireworks. France commemorates Bastille Day (July 14) by lighting up the night sky around the Eiffel Tower. Ireland and Canada set off fireworks during the Halloween season, and more than 200 firework festivals held in Japan during the summer.
Americans purchase an estimated 247,550,000 pounds of fireworks every year. For all those pyrotechnics, it's easy to assume there are countless casualties and injuries. You'd be guessing wrong. The average number of deaths in the U.S. each year is only four and only 9,300 injuries associated with fireworks reported each year.
The largest consumer of fireworks in the US should come as no surprise. The Walt Disney Company is the largest consumer of fireworks, shooting off an estimated $41-$55,000 on an average night. The theme park even pioneered a new way of shooting off the aerial displays in 2004, when Disneyland in Anaheim, California launched the rockets using compressed air in place of gunpowder.
In which states are fireworks legal and illegal?
The Consumer Product Safety Commission clearly defines what fireworks may be considered consumer fireworks. According to the CPSC, consumer fireworks in the United States are limited to 500 grams of composition, and firecrackers may contain up to 50 milligrams of flash powder. Fireworks using reloadable shells are limited to 1.75″ in diameter and shells in pre-fused tubes are limited to 2 inches.
Any fireworks exceeding these limits are not considered consumer fireworks and users must have an ATF license.
Each state has different rules for consumer fireworks and personal use and specific rules and regulations detailing which consumer fireworks are permitted, prohibited, during which time of year fireworks are allowed to be sold legally, age requirements for purchase and stipulations on the size and length of firework displays.
Here's a quick state-by-state breakdown of where fireworks are legal and the states where fireworks are illegal.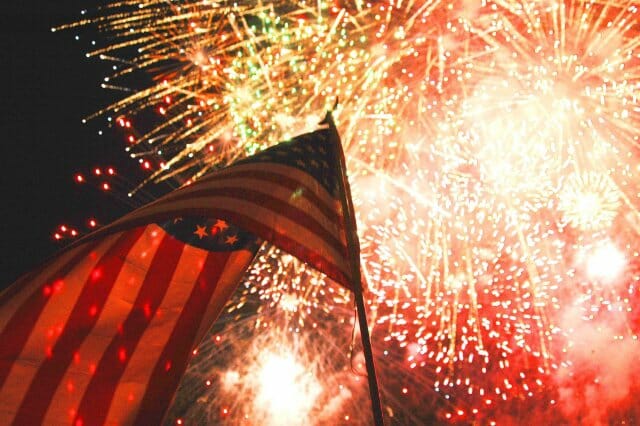 States that allow "safe and sane" consumer fireworks only
The following sixteen states allow the sale and use of non-aerial and non-explosive fireworks like novelties or anything considered "safe and sane" consumer fireworks.
Arizona
California
Colorado
Connecticut
Florida
Idaho
Maryland
Minnesota
New York
New Jersey
North Carolina
Oregon
Rhode Island
Virginia
Wisconsin
District of Columbia
New York allows local governments to approve the sale and use of fireworks before people can legally use them. Illinois permits the distribution and use of only wire or wooden sparklers.
Minnesota and Florida allow consumers to use only fireworks that "do not explode or fly through the air" and Michigan permits the sale and use of all consumer fireworks but requires sellers must pay a fee to sell fireworks.
READ MORE:
States that permit all or most types of consumer fireworks
Alabama
Alaska
Arkansas
Georgia
Iowa
Indiana
Kansas
Kentucky
Louisiana
Maine,
Michigan
Mississippi
Missouri
Montana
Nebraska
New Hampshire
New Mexico
North Dakota
Ohio
Oklahoma
Pennsylvania
South Carolina
South Dakota
Tennessee
Texas
Utah
Washington
West Virginia
Wyoming
Where are fireworks illegal or completely banned?
Hawaii and Nevada allow all or most types of consumer fireworks but allow each county to establish specific rules within.
While most states are lenient when it comes to the detonation of novelty fireworks such as party poppers, snaps, flying lanterns, snakes and any firework that produces a weak explosion and sound, Delaware and Massachusetts are the only two U.S. states that ban the sale and use of any and all consumer fireworks, including novelties and sparklers.
The website for the American Pyrotechnics Association has a comprehensive directory of every state laws for firework sales and usage.
Editor's note: This article is regularly updated for relevance.