A 2017 presentation about how to request records from big tech companies from the Washington, D.C. Metropolitan Police Department ended with a photo of police officers spraying protesters.
The alleged presentation was leaked as part of a dump of information from the Babuk ransomware gang after it declined a payment offer made by the police department.
Much of the social media request presentation is fairly mundane. However, at the end of it, it inexplicably ends with a photo of police officers spraying protesters with the caption: "This presentation made possible by …"
The photo was taken by Associated Press photographer John Minchillo during former President Donald Trump's inauguration in 2017. The Metropolitan Police faced criticism from the city's Police Complaints Board a month later, who said there were "several instances where the observations made by OPC cause concern and raise questions."
Earlier this year, the city agreed to a $1.6 million settlement stemming from two lawsuits that alleged protesters at the inauguration were unlawfully detained, according to Axios. Al-Jazeera reported in 2018 that the ACLU filed a lawsuit that alleged a 10-year-old boy and his mother were exposed to pepper spray by the police during the inauguration protests.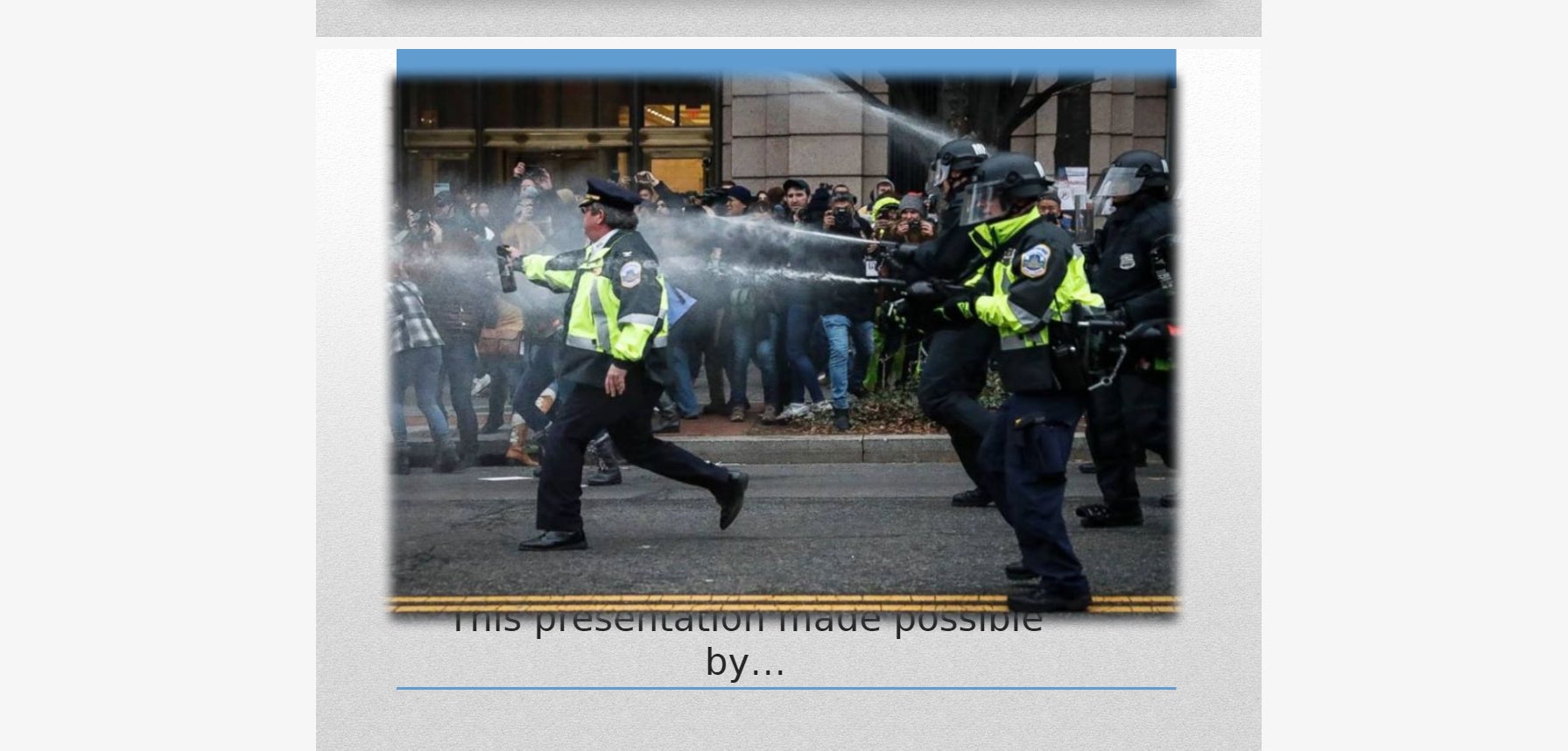 The D.C. Metropolitan Police Department did not immediately return a request for comment about the photo being included in the presentation.
The presentation, which is dated from October 2017 according to the leaked data, shows how officers can make requests with Facebook, Instagram, Twitter, Google's products, and Snapchat.
The presentation shows how Facebook has a portal for police to request records for accounts on Facebook and Instagram. The portal requires police to give the social media giant the internal case reference number, the nature of the case, and a date-range of when they are requesting records from.
It also asks them to mark what kind of legal process is leading to the request, such as a subpoena, an "emergency," a court order, or a search warrant.
The D.C. Metropolitan Police presentation also notes that it required a supervisor to "proofread and approve" the written explanations that Facebook requires for the "emergency" disclosures.
Meanwhile, the presentation details how to make a request with Twitter and notes that it has a drop-down menu to select what the reasoning is for requesting the information.
As for Google, the presentation notes that the tech giant is "not LE friendly," presumably standing for "law enforcement." It also includes a form letter for police to fill in for requesting information from Snapchat.
---
Read more of the Daily Dot's tech and politics coverage