Walmart is selling knockoff hats styled after President Donald Trump's "USA" hat he wore prominently during his visit to Texas in the wake of Hurricane Harvey.
The hats, which are significantly cheaper than the ones for sale on Trump's website, come in a variety of colors, including the bright red most associated with Trump's "Make America Great Again" hats. They also feature the "45" emblazoned on one side, like Trump's official hats.
The hats are selling on Walmart's website for $9.99 compared to the $40.00 they go for on Trump's official campaign site. The hats are being marketed as "USA Trump Hat, 45th President, Make America Great Again" on Walmart's website.
You can also buy the classic red "Make America Great Again" Trump hats at Walmart for $9.99.
In case you were wondering if the Walmart hats are just one of those tacky knockoffs like you see being hawked at sporting events, here's a look at both of them: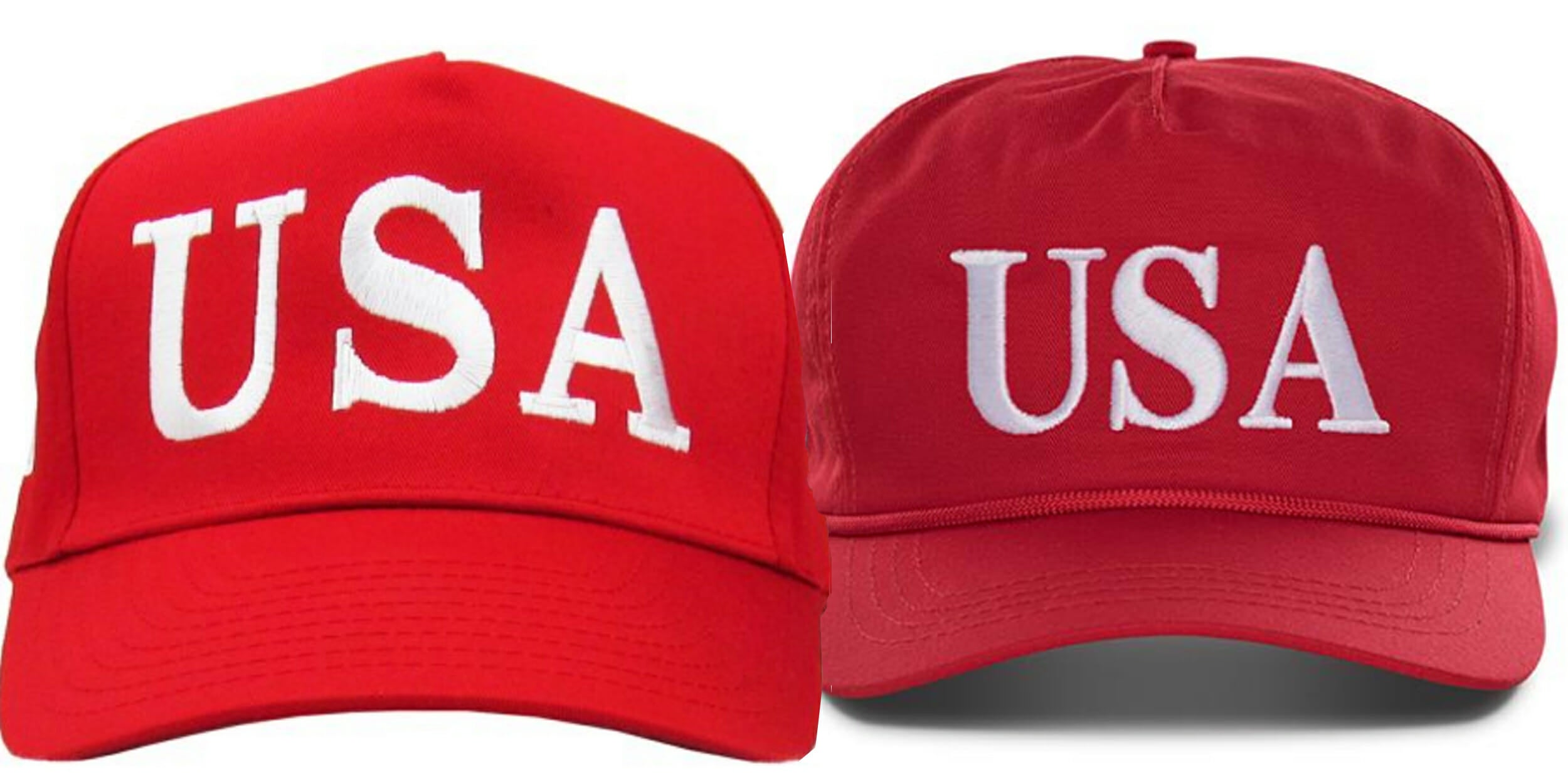 The resemblance is striking.
The "USA" hat is a relative newcomer compared to the "Make America Great Again" hats Trump wore throughout his campaign. Earlier this week Trump was spotted wearing the USA hat during his tour of southern Texas amid the devastation of Hurricane Harvey.
Time said the hats sold by Walmart "do not appear to be official merchandise nor made by the same manufacturer."
If for whatever reason you wanted a Trump-style USA hat but didn't want to contribute to Trump's campaign, now's your chance. At least these knockoffs are better than what pranksters put in in Trump Tower's gift shop earlier this week.