Walmart just leaked a new Google device a day before its official unveiling.
Earlier today, Walmart's online site sold the Google Home Mini, an unannounced personal assistant set to be unveiled tomorrow at Google's big hardware event.
Droid Life first reported the listing on Tuesday and jotted down a bunch of details before Walmart removed the page. The Google Home Mini appears to be a smaller, cheaper version of the Google Home, a relationship similar to that of the Amazon Echo Dot and Echo. The small disk weighs less than a pound and measures 4.53 x 4.53 x 4.72 inches, according to its spec sheet.
The Walmart listing says the "powerful little helper" gives answers to questions, controls smart devices, shares weather info, and plays music. The Google Assistant-powered speaker was listed for pre-order at $49 and is expected to arrive on Oct. 19.
But wait, there's more.
The folks at 9to5Google found an image showing the Home Mini sitting next to a smartphone that looks a lot like the ones in previous Pixel 2 XL leaks. As you can see, the rumored device has a decent screen-to-body radio only interrupted by front-firing speakers.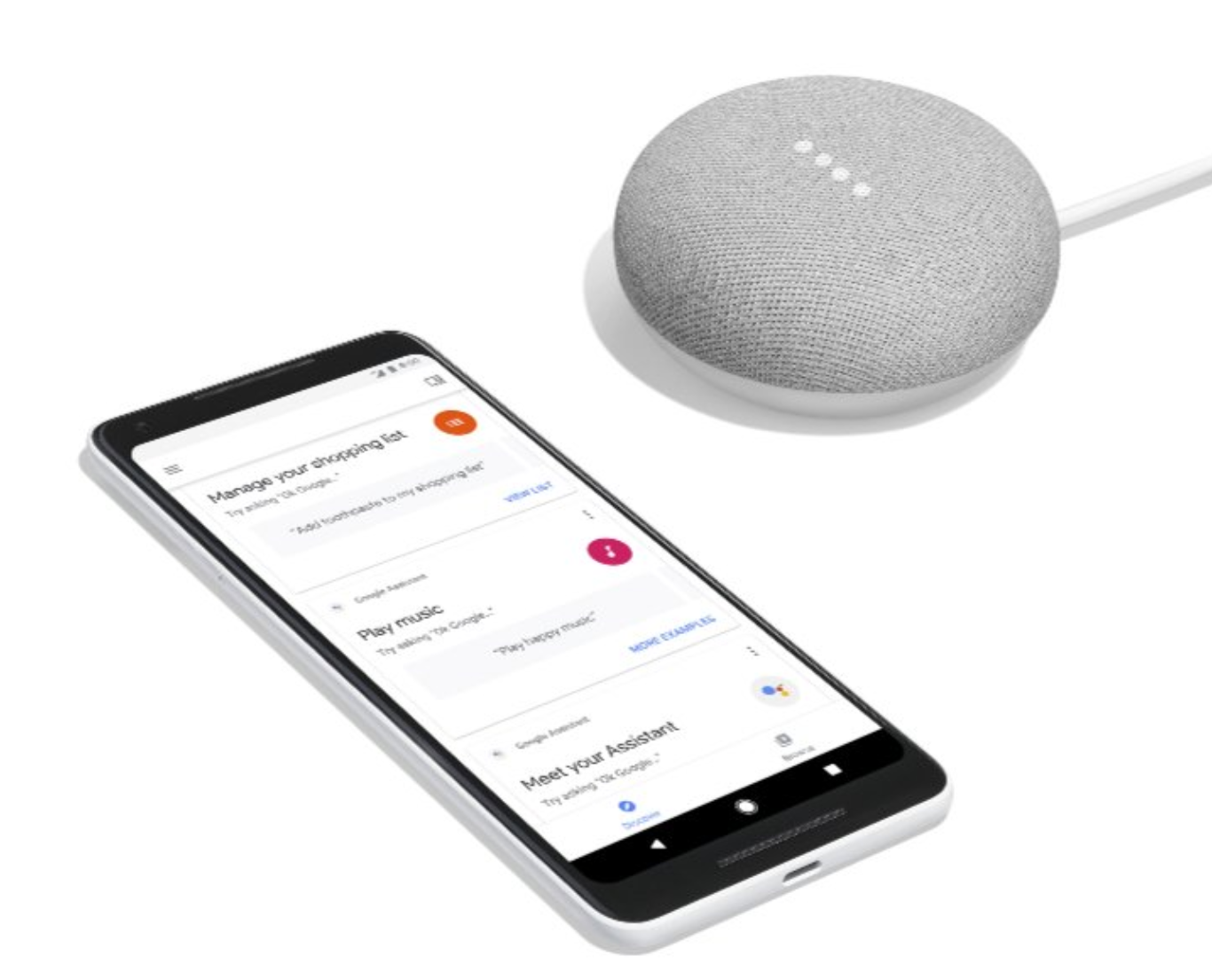 We'll get a better look at Google's iPhone X competitor on Oct 4 at 9am PT.
H/T Business Insider