Today is Russian President Vladimir Putin's 62nd birthday, and what better way to "celebrate" than with a choir of Russian children singing "Happy Birthday" with their high-pitched voices in the most creepy music video ever? Yup, that will do.
Only the biggest presents for Putin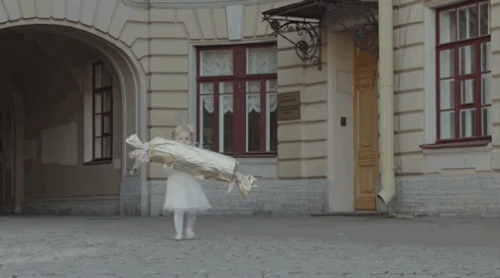 These children in Moscow, Russia have gathered to create this weird and cult-like music video as they repeatedly sing "Happy Birthday, President of the Russian Federation." According to the YouTuber's bio, these kids are part of a musical team called "HITryushki" which translates to "Stars of our city."
So as they sing praises for Vladimir Putin, who is probably engaging in various wilderness romps such as hunting, fishing and riding bears for his birthday… There are currently scores of people being killed despite a cease fire in the biggest city of eastern Ukraine. Focus on the kids! Focus on the kids! What is this "Ukraine" you speak of?
Putin also got an entire exhibition comparing him to the Greek mythical hero "Heracles" called "The 12 Labors of Putin," and the Grey Cardinal plans to spend his cake day in Siberian solitude.
Screenshot via YouTube