Whatever your own dietary ethics—and I say this as an unapologetic carnivore—we can all agree that raising our poultry in the cramped cages of factory farms is far from ideal. But what if we could strap virtual reality goggles on these birds and make them think they're free-range?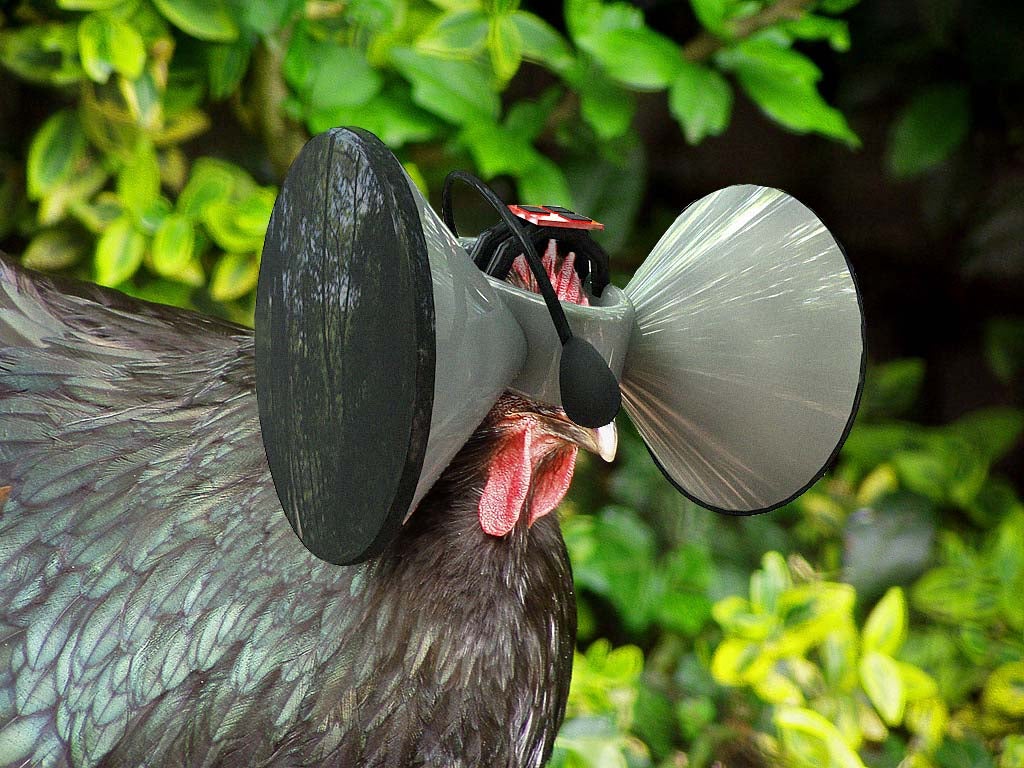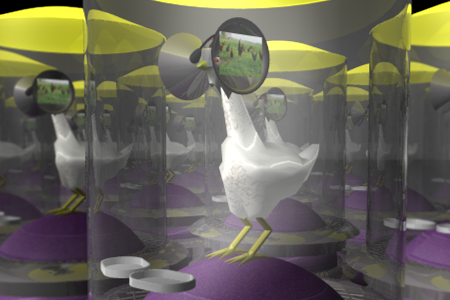 Yes, Iowa State University assistant professor Austin Stewart is somewhat serious about a project he's calling Second Livestock, which resembles a Matrix for chickens. "Virtual Free Range™," his website explains, "combines the physical and psychological benefits of free range with the safety and security of conventional agriculture. Chickens are free to roam, socialize and 'eat' virtual food, which appear[s] in the virtual world where their real food trays are located."
In an interview with Modern Farmer, Stewart suggested that his motives in developing this 3D universe (he began in 2012) have more to do with philosophy than the practicalities of farming. "I designed it to open a conversation about animal husbandry, and to open a conversation about how we live, and how we increasingly use virtual worlds as an escape for our own boxed and caged lives," he said.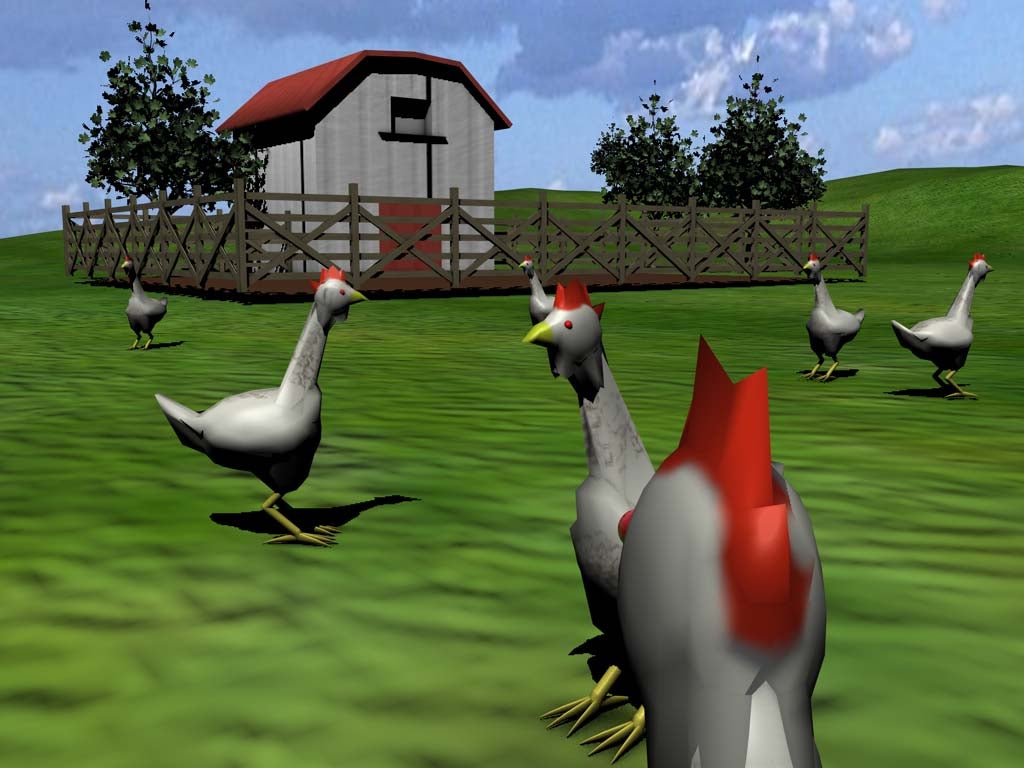 Even so, he's thought out the zany idea on every level, from omni-directional treadmills for limitless wandering to sunlight-channeling pipes that ensure the chickens get their daily vitamin D to facilities modeled on the "layout of the common corporate office" that will have the "smallest possible ecological footprint." Of course, all this supposes that chickens have the cognitive ability to experience artificial reality as fact—a point on which Werner Herzog might disagree.
As long as those drumsticks end up in my KFC bucket, I guess.
H/T Modern Farmer | Photo by Karen Jackson/Flickr (CC BY-ND 2.0)