Have you ever started typing some search term into Google, only to be horrified by the suggestions provided by autocomplete? Of course you have—for most of us, it's the 21st-century condition. But rather than just shake their heads in dismay, U.N. Women, a United Nations organization dedicated to gender equality and female empowerment, has compiled striking screencaps of such results for an awareness campaign that demonstrates just how prevalent misogyny remains around the world.
The ads, developed with agency Memac Ogilvy & Mather Dubai, use "genuine Google searches to reveal the widespread prevalence of sexism and discrimination against women." By entering phrases like "women should" and "women cannot," the project turned up negative sentiment that ranged from the merely stereotypical ("women cannot drive") to the jaw-dropping ("women should be slaves"). Since Google's autocomplete algorithm takes cues from popular search terms, each sentence represents a population that ostensibly holds these repulsive beliefs, or is at least curious about their provenance—though that's a bit charitable.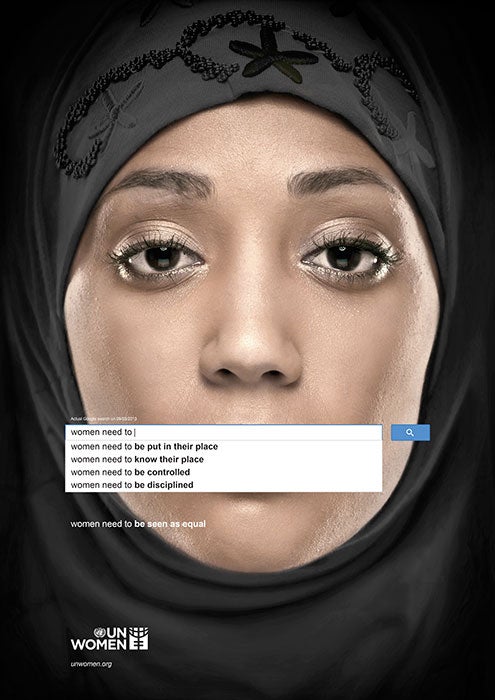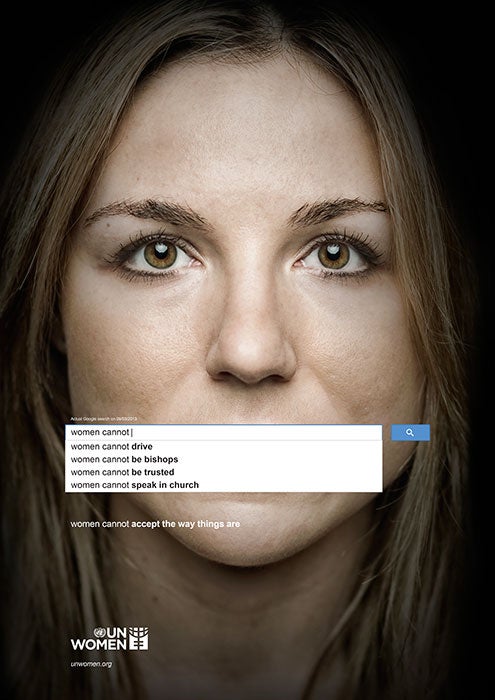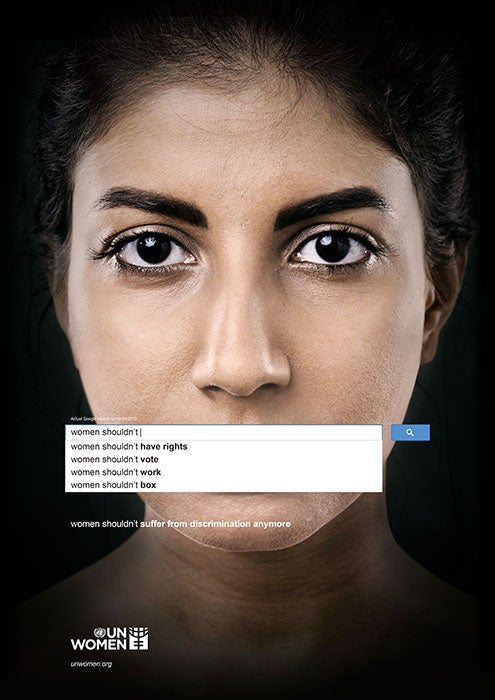 The placement of the search bar over the women's mouths is itself significant, suggesting as it does the gagging and silencing of women that continues to this day. On Twitter, hearteningly, people are already speaking out against this status quo with the hashtag #womenshould. It's U.N. Women's hope that this conversation will show us how much further we have to go to achieve anything like the gender equality that too many people think we've already attained.
Next time your Web search pulls up a disgusting list of autocomplete suggestions, don't get mad at Google. It's really just holding up a mirror to the troubled society we inhabit.
H/T Time NewsFeed | Photo via unwomen.org