Michael Cohen, President Donald Trump's longtime personal lawyer, reportedly recorded a conversation he had with his former client where they discussed a payment to former Playboy model Karen McDougal.
Shortly after the news broke, CNN reported that not only does Cohen have that tape, but there are potentially more tapes to come in the future.
More, via @DanaBashCNN @GloriaBorger: Michael Cohen had other recordings of Trump in his records seized by FBI, per Rudy Giuliani & a source w/knowledge of Cohen's tapes. "Definitely all kinds of tapes out there," one of the sources said.

— Oliver Darcy (@oliverdarcy) July 20, 2018
Which of course meant only one thing for many people on Twitter: the "pee tape."
Quick refresher: The "pee tape" was brought up in the so-called Steele dossier and is apparently a tape of Trump's hotel room during a trip to Moscow where prostitutes urinate on a bed. While it may seem far-fetched, former FBI Director James Comey said that the president asked him to investigate the "pee tape" to assure Melania Trump it wasn't real.
Sen. Jeff Merkley (D-Ore.) recently told BuzzFeed News that he thinks "something like" the notorious "pee tape" exists.
With that in mind, the idea that Cohen had more recordings of Trump led many people to joke that he must be in possession of the "pee tape."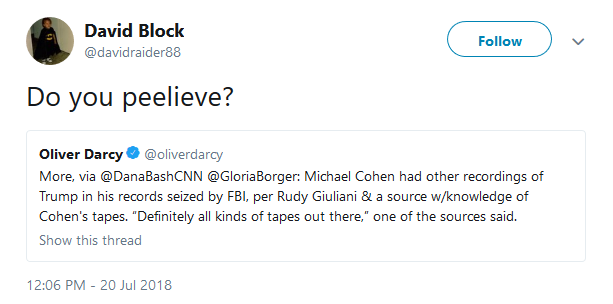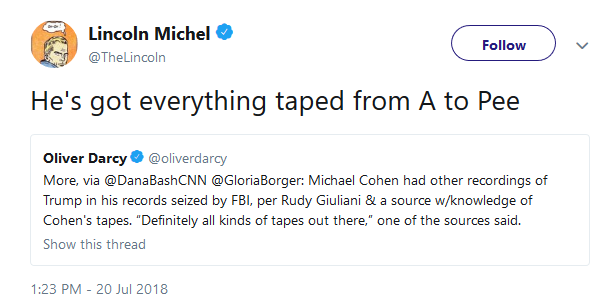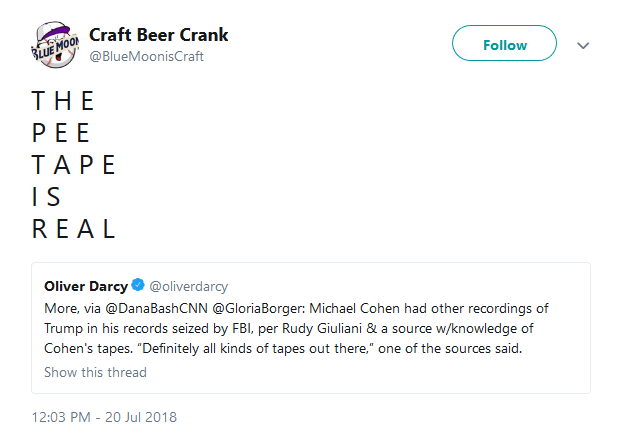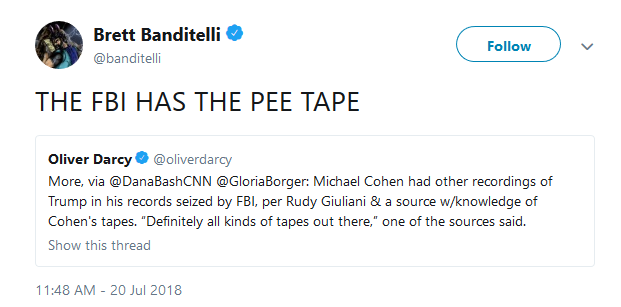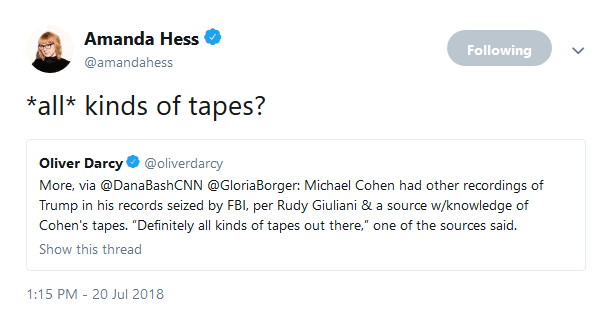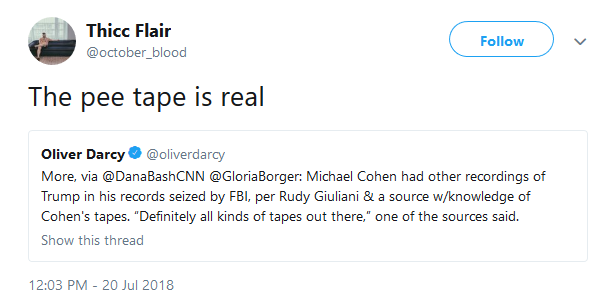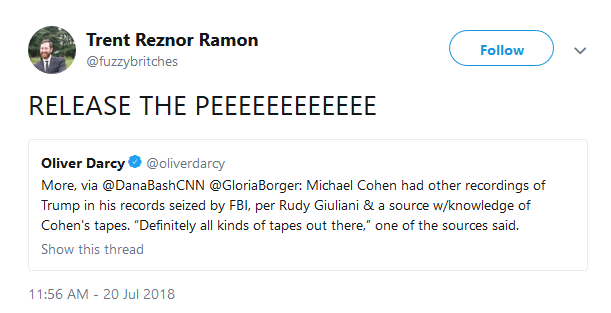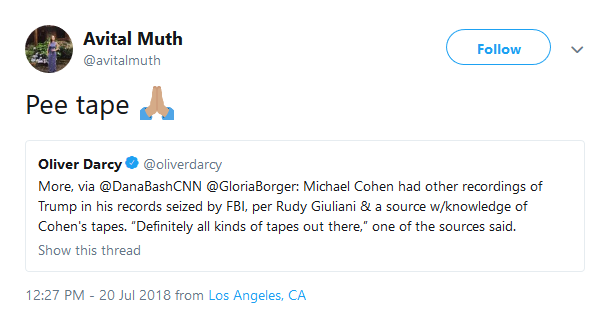 To be fair, it's likely Cohen only has more recorded conversations between him and Trump—and not the tape everyone wants.
READ MORE: