Special Counsel Robert Mueller does not see President Donald Trump as a criminal target, but he is reportedly preparing a report on Trump's potential obstruction of justice.
The Washington Post reports that Mueller has told Trump's legal team that he is still investigating the president, and at this point has labeled him as a "subject" in his sprawling probe into Russian interference in the 2016 election, but not a "criminal target."
That parsing of phrase has led to wildly different interpretations in the media.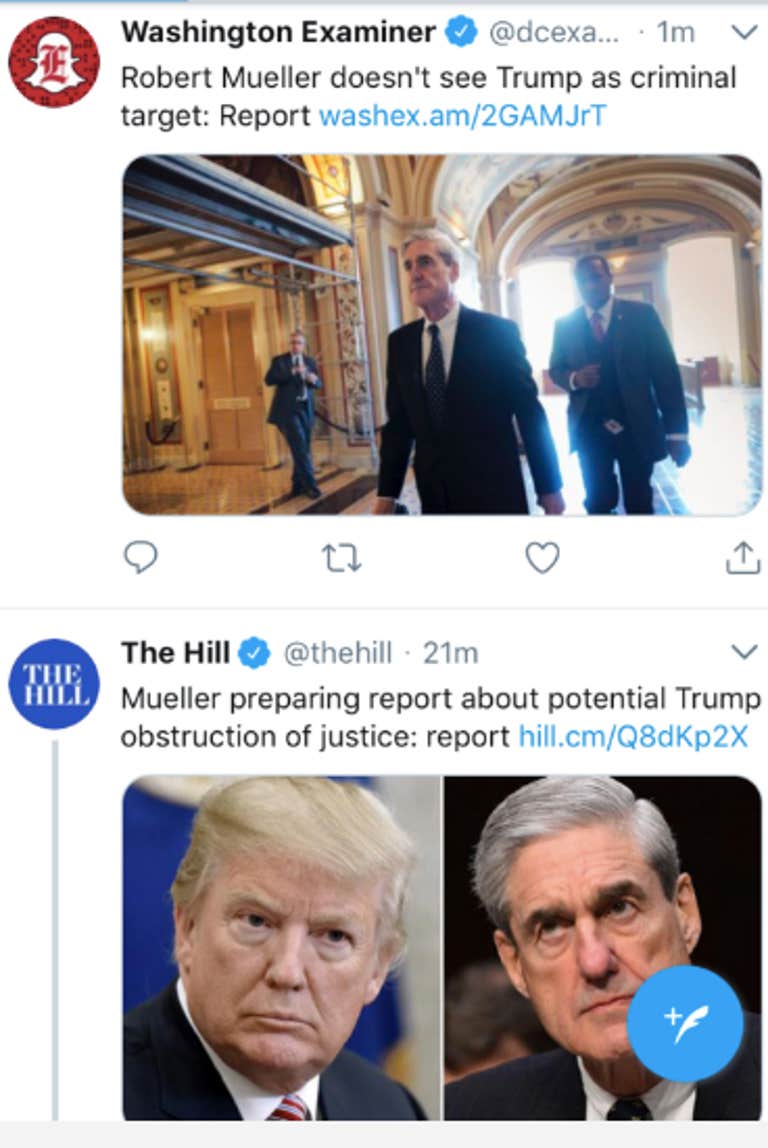 Regardless of the announcement, Mueller's team still wants to interview the president—something Trump has been open to in the past, but which his legal team appears to be less enthusiastic about—to try and figure out if he intended to interrupt the Russian investigation, which could be part of an obstruction of justice determination.
Some of the president's inner circle appears to feel similarly. The Post reports some of his advisers have cautioned that "subjects" of investigations can easily become "targets" and feel the special counsel might be "baiting Trump" into an interview, which some supporters of Trump feel might not go well for him.
"If I were the president, I would be very reluctant to think I'm off the hook," Keith Whittington, a professor of politics at Princeton University, told the newspaper. "My sense of it is the president—given that information—ought to have pretty fair warning anything he's saying in the deposition would be legally consequential. Depending on what he says, it could wind up changing how the special counsel is thinking about him."
CNN reported last week that attorneys on both sides spoke about topics Mueller's team would potentially ask the president about.
You can read all of the Washington Post's report here.